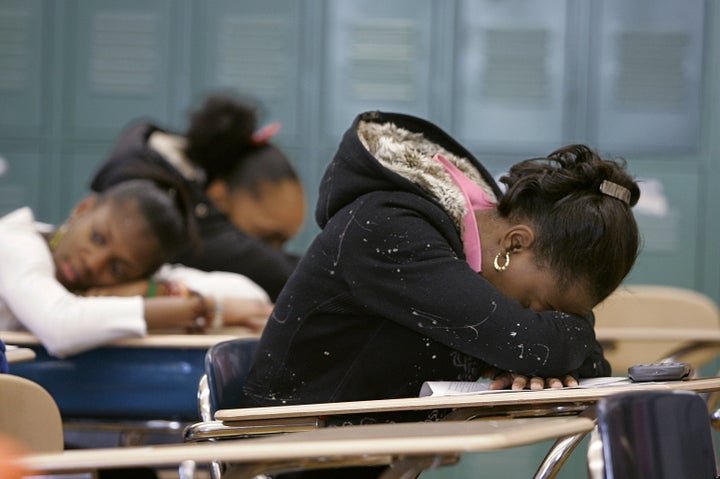 Ed. Note:The previous version of this story stated that 14 percent of all Hispanic and Latino students passed an AP exam. The statistics actually state that 14 percent of all students who passed an AP exam were Hispanic and Latino. The story has been updated to more clearly reflect the results of the College Board study data.
The report revealed that the number of minority students taking Advanced Placement tests is at an all-time high. The amount of Hispanic, Latino or black students has nearly tripled since 2001.
The amount of minorities who passed increased, yet is still disproportionately low. In the graduating class of 2010, 16.8 percent identify themselves as hispanic or latino, and 14.6 identify themselves as black.
However, of the half a million students who passed an AP exam, only 14.6 percent of those were Hispanic or Latino. For black students, the statistic was even lower -- 3.9 percent.
When discussing the inequity, Marica Cullen of the Illinois State Board of Education told the Chicago-Tribune that it may not be about socio-economic dynamics as much as inexperience.
"I wish we could fix this overnight, but it doesn't fix overnight. When you bring in more test-takers, you get more students who are edging over and challenging themselves for the first time. It's a long process ... to set the bar higher and help kids achieve."
Homewood-Flossmoor High School in Chicago, where 60 percent of students are black, saw great success by pushing for new student involvement. They initiated a letter campaign, urging parents to enroll students in AP classes.
According to the College Board's study, more black students passed their AP psychology exam at Homewood-Flossmoor than any other school in the nation.
Von Mansfield, the high school's superintendent, told the Chicago Tribune,
"Communicating early with our students and their parents has really allowed us to create interest among many, many students."
Trevor Packer, the vice president of the Advanced Placement program, remains positive. He told the New York Times that more AP involvement will lead to college success for minority groups.
"A focus on access and equity is resulting in greater percentages of students going into college with A.P. scores that qualify and result in higher college performance."
Related
Popular in the Community