 President Obama's new effort to curb gun violence in the wake of the Sandy Hook Elementary massacre, unveiled Wednesday, included few items that specifically pertain to colleges and universities, though there were two shootings on college campuses this week, and the deadliest mass shooting in U.S. history remains the rampage at Virginia Tech University in 2007.
There were at least ten shootings on college campuses in the four years following the Virginia Tech shooting. In 2012, there were at least five shootings on or steps away from a college campus. Fewer than three weeks into 2013, at least three such shootings occurred.
The U.S. Department of Education's national crime statistics for colleges show there were 1,410 on-campus weapons violations in 2011, the most recent year data is available. There were 16 reported murders or non-negligent manslaughter that same year.
Click through the slideshow below to see a recap of recent college shootings.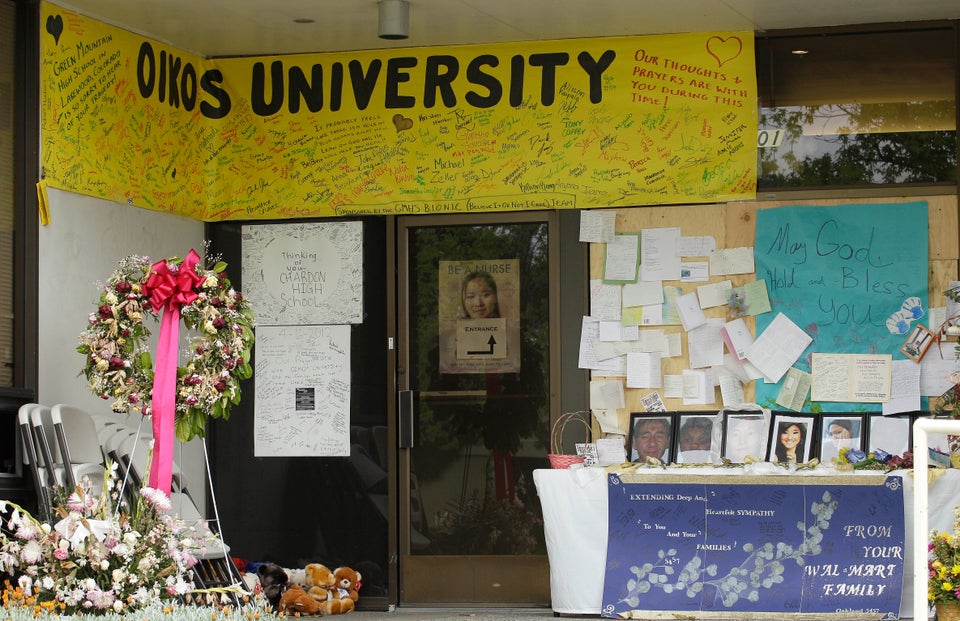 Recent Shootings On College Campuses In The Past 3 Years
Related
Popular in the Community