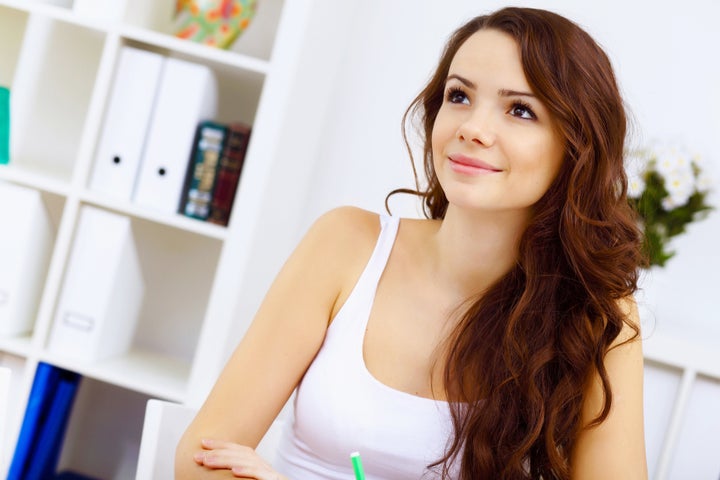 In today's socio-economic climate, the question of career preparation for college students is becoming more and more urgent. Political realities and public expectations have been the drivers but the issue mainly lies at the heart of higher education.
There has been an historic dispute regarding the liberal arts values of higher education versus career values, the argument being that they are mutually exclusive -- but they're actually not. They need to come together for the benefit of our students.
For the past decade, our university has worked to mesh the two beyond the theoretical to truly provide undergraduate students with the knowledge and the skills that they need to apply not just to their first jobs but throughout their entire lives. We call this Career Architecture.
Career Architecture is a deliberate, multi-step process through which we mentor students precisely as they begin to think about two-mile markers of their young adult lives -- their major course of academic study and their career directions in life. For most of us, the decisions about these two factors rarely occurred at the same time: either we were attracted to a major but didn't think about career directions until well after graduation, or we imagined a certain career for ourselves and later discovered that our own personal values and competencies were mismatched with those choices. At Stevenson University, we created Career Architecture to help students avoid those problems and to think more clearly when they are making these critical academic and life choices.
We have identified three basic components to our Career Architecture process: personal direction, professional know-how, and discipline expertise.
The personal direction component helps students learn to understand themselves and their core values. It encourages them to look inward rather than outward as they think about their future. Students uncover what motivates them and how their values help guide their direction toward or away from various careers. In addition, a student's understanding of core values is also a key element in identifying majors as well as choosing co-curricular experiences that support the development of their career direction.
Professional know-how incorporates the professional training that students receive as well as their exposure to a broad range of experiences. Students are directed toward experiential learning opportunities such as internships, research, and other activities that align with their interests, strengths, and values. Our career services office plays a major part in this -- in addition to our faculty -- by helping students find internships and research opportunities where they can apply what they've learned or discover other opportunities where they can showcase their work.
Lastly, discipline expertise allows students to take what they've learned through the Career Architecture process to not only build upon it through their careers but also become adaptable as life and circumstances change. Students are encouraged to build networks and find mentors who can provide advanced learning and further career guidance, allowing them to enter the workplace as competitive candidates.
The three components of Career Architecture comprise not a linear process but a holistic one. Throughout each course and experience, students are defining their values, gaining knowledge, applying knowledge in a practical manner, and uncovering new experiences and mentors to reinforce their growth. The goal is to prepare students for today's workplace deliberately and concretely not just abstractly. They will know their own skill sets, values, and interests -- and they will be able to articulate them in manner that demonstrates competency, direction, and creative flexibility for career choices, changes, and reinventions throughout life.
Related
Popular in the Community