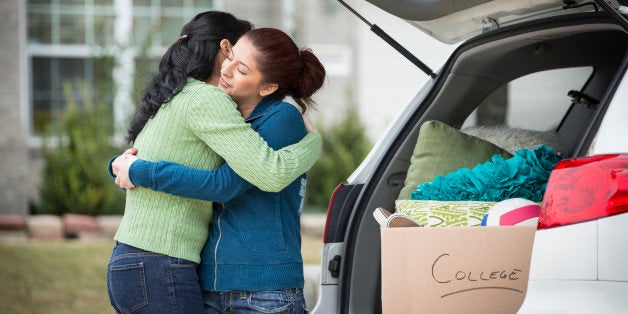 Once the long, grueling process of making your college list is over, you've finally sent in your college applications and your acceptance letters start rolling in, you're faced with the toughest decision of all: where are you actually going to go to school, and, more importantly, will you stay close to home or venture far away? While there are many important factors to consider when picking the school of your dreams (e.g. size, school spirit, majors, the number of cute boys on campus…), location is one of the biggest factors of them all. This is where you're going to be spending the next four years of your life, so you better like where you're living!
When choosing whether you want to go to a college that's down the street from your house or one that's several states away, you should take these pros and cons into consideration.
Going to School Close to Home
Maybe you're not ready to venture too far away from your loving parents, or maybe the school of your dreams just happens to be right around the corner from your house. Either way, choosing to go to a school that is just a short car ride away from home has some tempting advantages, as well as a few discouraging disadvantages.
Caitlin Haan, a sophomore at Gonzaga University in Spokane, Washington, is very happy with her decision to attend college fairly close to home. Because Caitlin is originally from Richland, Washington, Gonzaga is just a short hour-and-a-half drive away from her hometown. "It's nice because I get to see my family a lot more than most people do, and I can always drive home for the weekend if I'm craving a home-cooked meal!" she says. Let's face it: you're going to get sick of dorm food, pizza and ramen noodles eventually. It could be nice to have a home-cooked meal every once in awhile!
There are many pros to attending college so close to home, several of them having to do with the fact that your mom just happens to be close enough that she can easily do your laundry for you on the weekends, bring you your favorite jacket that you accidentally left at home and take care of you when you your immune system goes down the drain (which will inevitably happen at some point). There's also the fact that since you're already familiar with the weather, there's no need to buy yourself an entirely new wardrobe. Along with saving money on clothes, you can also save money on tuition. Going to school in the state in which you currently live can be a lot less expensive! With in-state tuition, you and your family can save a lot of money in the long run.
On top of that, you're way less likely to get homesick if you just happen to be close to home. "I chose to go to school in the same city I had grown up in my whole life," says Anna, a junior at University of Washington who's originally from Seattle, Washington. "At first I thought it might be a bad idea, but knowing I could go home whenever I wanted made it a lot easier to adjust to college life. I felt more open to it. I didn't even end up going home that often!"
If you're far away from home, you may be bummed when you have to miss your little sister's dance recital, your brother's big soccer game or your cousin's wedding, which can make you feel extra homesick. But if you're already close to home, you can easily make it back for all your family's big events!
On the other hand, being so close to your (occasionally overbearing) family can have its downfalls. "I love when I get to see my mom, but sometimes she'll show up unannounced and want to hang out with me all weekend!" says Caitlin.
No matter where you go to school, whether it's 10 minutes away or 10 states away, your parents are going to have a hard time adjusting to the fact that you no longer live in their house, where they can keep a watchful eye on you. After having you around 24/7 for the past 18 years, it can be hard for a parent to let go! If you're at a school that's only an hour away, your mom and dad may use that as an excuse to pay you several unexpected visits… whether you like it or not.
Shannon McFaul, another Gonzaga University sophomore, actually grew up in Spokane, Washington, and knows the downfalls of going to school in the same town that you've lived in your entire life. "Whenever I go downtown with my friends from college, I usually run into people from my high school or old teachers, and if my high school friends come home for the weekend, they always expect me to take them out!" says Shannon.
When you're so close to home, it can be tempting to ditch a weekend of parties and loud dorms for a peaceful stay at home with your dog and some real food. However, if you go home too often, you'll miss out on a lot of opportunities to bond with your new classmates and your roommate. It can also lead to you having a harder time learning how to be independent. You are going to have to learn to do your own laundry at some point!
Diversity is also a big thing you may miss out on if you choose to go to school somewhere you're already familiar with. College is only four years of your life. Why not live somewhere new? If you decide that you really do want to live in your hometown after college, at least you've experienced living somewhere else for a few years!
"I guess my one regret about choosing a school so close to home is that I missed out on an opportunity to try something new," says Katherine, a freshman at the University of San Diego. "I love my school, but I wish I had gone to a different state since I'll probably end up living in California after I graduate." You'll never grow if you don't push yourself out of your comfort zone, and a new location is a great way to do it.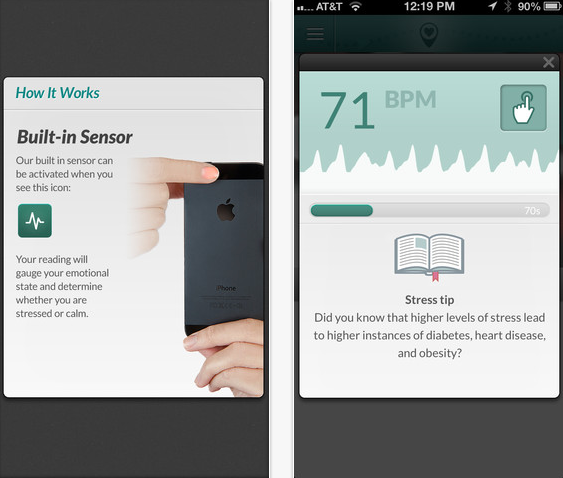 10 De-stressing Apps
Popular in the Community