A majority of Americans believe the cost of a college education at a state university is unaffordable, but aren't sure they would prefer a radical new tuition proposal being considered in several states, a new Huffington Post/YouGov poll found.
The inflation-adjusted price for undergraduate tuition, room, and board at public institutions rose 42 percent between the 2000-2001 academic year and 2010-2011, according to federal data. When comparing the inflation-adjusted price for 2010-2011 to the cost in 1980-1981, the cost has almost doubled. Increasing tuition at public colleges was in large part driven by state budget cuts, an analysis from the New York Federal Reserve showed. The recession only further fueled the rising costs -- with prices in some cases jumping by as much as 40 percent in a year.
A majority of those surveyed in the HuffPost/YouGov poll, 53 percent, agreed that a college education is necessary in order to get ahead in life, compared to just 28 percent who said it was not. Democrats and registered voters were more likely to say a college education is needed, though a plurality of independents and Republicans agreed as well. In addition, most of those surveyed -- 54 percent -- said they believe the ability to pay for a college education is "very" or "extremely" important, while another 9 percent said it's "somewhat" important.
Despite the noted importance of an education, Americans said they don't think public colleges, traditionally considered a lower-cost option for families, are affordable.
A majority, 62 percent, said they believe most people are not able to afford the cost of a public college education, according to the poll results. That sentiment held true across party lines, and respondents who had a college education were more likely to say public college costs are unaffordable.
Lawmakers in some states -- such as Oregon, Ohio and New Jersey -- have begun debating the possibility of a new tuition plan with no up front costs to students. Instead of being handed a tuition bill, students at public colleges would agree to give up around 3 percent of their income for a set number of years, which would go towards funding state universities. The HuffPost/YouGov poll found tepid support for such a plan.
Thirty percent of those surveyed said they favored replacing tuition at public colleges with students paying 3 percent of their income for 24 years -- the amount of time Oregon is considering in its tuition proposal. Thirty-five percent said they opposed such a proposal, and 36 percent were unsure. The poll found 58 percent would rather just pay tuition, while 42 percent said they'd opt to pay 3 percent of their income for 24 years.
However, Americans are still proud of their public universities, the poll found. Almost six in ten respondents said they identify the quality of their state colleges and universities as "excellent" or "good," and nearly a quarter would rate them "fair." Only 6 percent said their state universities were "poor" or "very bad."
The HuffPost/YouGov poll was conducted Aug. 22-23 among 1,000 adults using a sample selected from YouGov's opt-in online panel to match the demographics and other characteristics of the adult U.S. population. Factors considered include age, race, gender, education, employment, income, marital status, number of children, voter registration, time and location of Internet access, interest in politics, religion and church attendance. This poll had a margin of error of 3.8 percent.
The Huffington Post has teamed up with YouGov to conduct daily opinion polls. You can learn more about this project and take part in YouGov's nationally representative opinion polling.
Related
Before You Go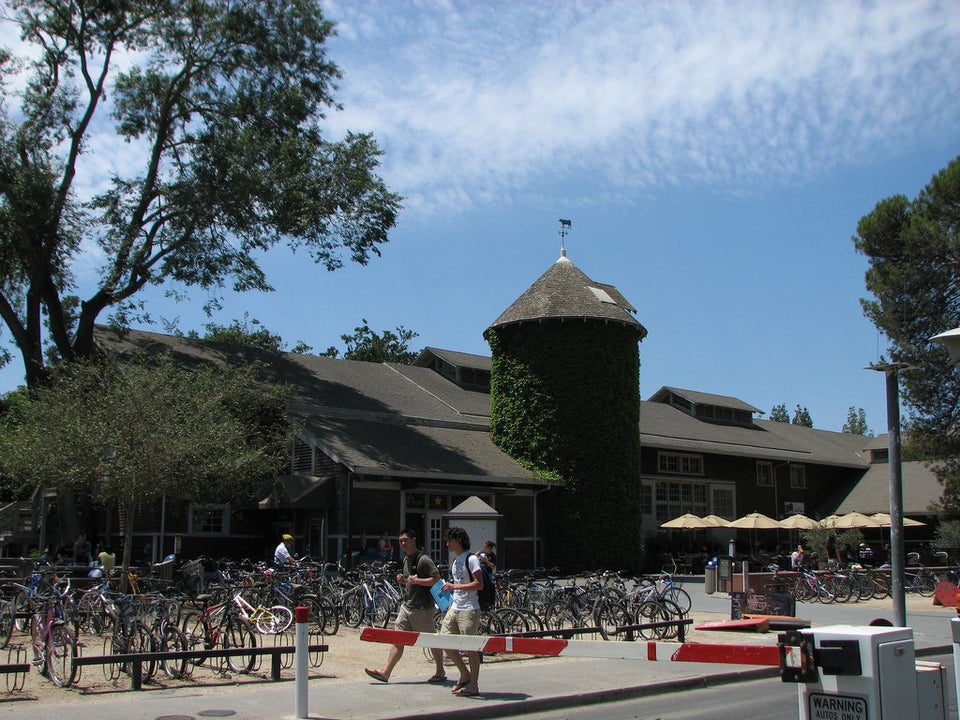 Most Expensive Public Colleges & Universities: U.S. Department Of Education 2011-2012 Data
Popular in the Community