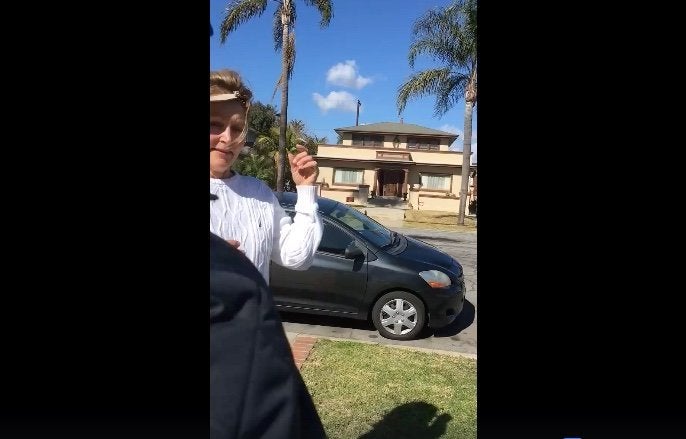 A California college faculty member is facing backlash after she was caught on video telling an Asian-American man and his family to go back to their "home country."
Tarin Olson is on leave from her career counseling position at Golden West College in Huntington Beach for the next two weeks, a spokeswoman for the Coast Community College District told HuffPost. The district said it is reviewing Olson's past interactions with students and staff and determining what actions to take next.
"Administrators are working diligently to find a resolution to this issue and communicate to the community that the sentiments of Tarin Olson do not represent the values of Golden West College," spokeswoman Letitia Clark wrote in an email.
Clark did not specify whether Olson was placed on leave or whether the leave was voluntary, saying that she couldn't offer details because "this is a personnel matter."
Long Beach resident Tony Kao, who is Asian-American, posted two Facebook videos on March 1 of an encounter he had with Olson while taking a walk with his wife and infant child. The recording starts mid-conversation, seconds before Olson realizes she is being filmed and starts walking away. She can be heard telling Kao and his family, "You need to go back to your home country."
Watch one of Kao's two Facebook videos below.
In the videos, Kao tells Olson that he and his wife were born and raised in the United States. They briefly follow Olson, asking for an explanation of her comments. She tells Kao, "It's not safe because there's too many people like you here." She also says, "You're making my culture extinct."
Olson did not respond to HuffPost's request for comment. Earlier this week, she told a local CBS station that she didn't want to speak about Kao's video, but would be willing to talk about the "displacement of European-Americans."
"I feel my perspective will be twisted if discussing the skewed video which cut out part of the incident," she said in a statement to CBS2 News. "If you would like to have a full normal interview about the displacement of European-Americans, then I gladly am available to enlighten the public."
As of Wednesday afternoon, Olson was still listed on the Coast Community College District website as a faculty member. Clark told HuffPost that Olson teaches a class on career planning, and that she has tenure and has been an employee at the school since 1991.
Clark said Golden West College is taking Kao's video "very seriously."
"The College leadership... understands that the sentiments made by the faculty member in public are hurtful and painful, particularly for the Asian-American community," Clark wrote.
In a follow-up statement on Facebook, Kao expressed gratitude for the support he's received. He said his family's intention in going public was to express their sadness and surprise that such racist attitudes existed in their Long Beach neighborhood.
Kao added that he doesn't mean Olson any harm.
"We have NO intention of seeking out or besmirching the offender's personal life or career. It is our hope the offender is aware and apologetic for what she has said to us, but all we can do is hope," he wrote on Sunday. "Although my post was about something negative, the message we want to convey is POSITIVE and that is to be respectful to one another no matter of what race, creed, or color."
Support HuffPost
The Stakes Have Never Been Higher
Before You Go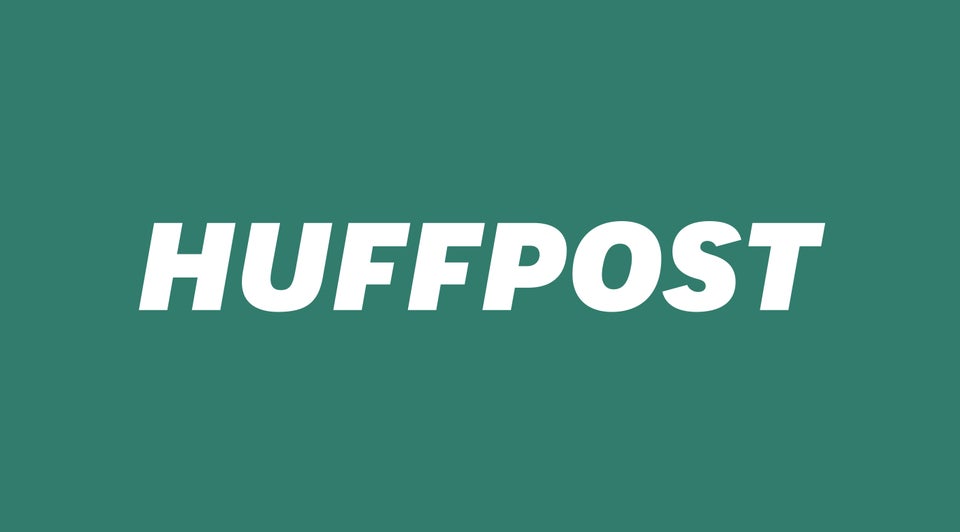 Immigrants Proudly Share Their American Stories On Twitter With #ImAlreadyHome
Popular in the Community