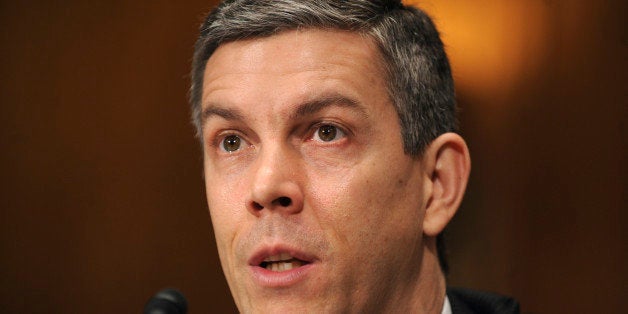 A group of senior U.S. lawmakers has launched a probe into big banks' relationships with universities amid concerns that students and taxpayers are being harmed by fees to banks and kickbacks to college administrators.
The investigation, detailed in a letter sent Friday to top executives at eight banks and Higher One Holdings, a university financial services provider, raises worries that financial institutions and colleges may be engaging in payola regarding campus debit cards and bank accounts.
The allegations are reminiscent of the credit card deals and student loan agreements that sparked a probe by two New York attorneys general and led to million-dollar settlements with leading banks, new federal laws and embarrassment at the Education Department for missing red flags at institutions it oversees.
"Recent reports raise new concerns that financial institutions are once again going after college students and offering colleges financial incentives to hand over the keys to the campus," the seven Democratic lawmakers said in their letter. "It is unfortunate to see that some institutions haven't learned from past missteps and are repeating these troubling practices."
The new probe comes as federal policymakers and legislators grapple with how to tame rising college costs and skyrocketing student debt, and the Education Department faces scrutiny regarding its oversight of colleges and the financial institutions they frequently partner with.
Close to 40 million Americans owe some $1.2 trillion on their student loans, according to the Consumer Financial Protection Bureau, an amount that's roughly doubled since 2007. The lawmakers said in their letter they're distressed at the possibility that profitable deals between universities and financial institutions may be further driving up the cost of higher education.
Colleges across the country have been partnering with banks that are granted exclusive access to market debit cards and bank accounts to students. At a time when U.S. banks face low loan growth, crimped revenues and higher compliance and regulatory costs, college students frequently are seen as the next generation of potential customers.
The University of Arizona partners with Wells Fargo, for example, while Ohio State University has a deal with Huntington Bancshares. Iowa State University, meanwhile, has an agreement with U.S. Bancorp that allows student ID cards to double as an ATM and debit card.
Ohio State said its employees are subject to the state's ethics laws. Iowa State limits gifts and requires employees with potential conflicts of interest to report them to the university. The University of Arizona does not explicitly bar its employees from owning stock in financial institutions. There is no allegation of impropriety at any of the schools.
For colleges, especially cash-strapped ones, the exclusive deals provide much-needed revenues. Students, however, end up having little choice.
"These lucrative deals are great for banks and great for colleges, but students can get hurt when they are steered into financial products that carry high fees," the lawmakers said. "When students are forced to pay unnecessary or exorbitant fees that bolster bank profits it makes college more expensive, particularly when those fees eat up financial aid dollars that are intended to help students pay their bills."
The congressional letter was signed by Sens. Dick Durbin of Illinois, Sherrod Brown of Ohio and Elizabeth Warren of Massachusetts; Reps. George Miller and Maxine Waters, both of California; and Reps. Louise Slaughter of New York and Peter Welch of Vermont.
They demanded details of the banks' deals with colleges, the amount of fee revenue they've generated thanks to those deals, and the amount of cash and gifts they've supplied to the schools and their employees.
The CFPB, which already has launched an industry-wide probe regarding financial products marketed to students, is set to hold a Monday hearing exploring these issues. Typically, such actions by the agency precede new rules that seek to reform troubling practices.
In their letter, which does not reference any specific college, the lawmakers compared the debit card relationships between banks and universities to the deals investigated in 2006 and 2007 by then-New York Attorney General Eliot Spitzer and his successor, Andrew Cuomo.
They found "a wide range of improper and illegal activities occurring in a wide range of schools," Cuomo told Congress in 2007, such as "direct payments to the schools as well as inducements to individual financial aid officers [that included] expensive meals, travel to attractive locations, tickets to entertainment events, [and] honoraria to serve on lender advisory boards."
Financial aid officers, in some cases, even held stock in some of the financial institutions, Cuomo said. He described some of the practices as predatory lending. The investigation also found so-called revenue-sharing agreements in which lenders agreed to pay schools a percentage of student loan volume.
The New York investigation led to settlements and new codes of conduct. Congress passed laws forcing college credit card agreements to be made public, restricting on-campus marketing to students and requiring new rules from the Education Department, which subsequently banned gifts, revenue-sharing agreements and conflicts of interest.
In 2007, Cuomo told Congress that the Education Department had been "asleep at the switch."
"It is simply unacceptable that the [Education Department] can fail to right these wrongs in the midst of the disturbing revelations and at a time when students all across the nation are clamoring for guidance and help," he said.
Lawmakers and other officials said they're concerned that the agency once again may be failing to prevent abuses that harm students and, because of students' reliance on federal student loans, taxpayers. The Friday letter was sent to federal regulators and Education Secretary Arne Duncan, along with Higher One and the eight banks.
"The department believes that it is important for students to receive their financial aid in compliance with the law and regulations, and actively works to review areas of concern," said Stephen Spector, a spokesman for the Department of Education. Spector did not specify how the agency was addressing the allegations.
All seven lawmakers who signed onto the letter are either part of Democratic leadership in Congress or sit on powerful committees that oversee the education and financial services industries. Though no Republicans signed on, some have taken issue in the past with ties between colleges and banks. Rep. Thomas Petri of Wisconsin co-sponsored a provision in 2009 requiring lenders to report information on their university deals to the Federal Reserve, and for the Government Accountability Office to study the agreements, industry practices, and their impacts on borrowers' debt.
Last month, Sen. Jerry Moran (R-Kansas) sent a letter to the Education Department expressing "concerns" regarding debit cards that use funds from federal student loans. He asked the agency to ensure that "student interests are protected."
The Education Department said in May 2012 that it would begin to explore new rules regarding debit cards and federal student loans. Little has been accomplished to date, leading Moran to demand information from the agency detailing when it plans to take up the issue.
The banks that received the letter are Citigroup, Wells Fargo, U.S. Bancorp, PNC Financial Services Group, SunTrust Banks, TCF Bank, Huntington Bancshares and Commerce Bancshares.
Marcey Zwiebel of PNC said the bank does not comment on its interactions with the government. But in a statement, she said the bank has been a "leader" in providing products that "help students develop good financial management skills."
"Students at PNC University Banking alliance schools who decide to bank with PNC are enrolled in free PNC Virtual Wallet Student accounts, which remain free for as long as two years after leaving college," she said. "The default setting on these accounts takes away the option for students to voluntarily overdraft using their debit cards, and there are no debit card swipe fees."
Citi spokesman Andrew Brent said the bank "does not pay colleges or universities to promote debit cards or checking accounts to students." Citi has two physical branches at two universities, Columbia University in New York and the University of Chicago, but they offer the same products and services as the bank's other branches, Brent said.
Kristopher Dahl of Wells Fargo said, "We look forward to providing information about Wells Fargo's campus card programs, which are designed to deliver valuable products, services, and education that help students build healthy financial habits and create lifelong relationships with them."
Maureen Brown of Huntington said the bank's relationships with schools "provide benefits to students, faculty members and the institution itself. Presently, however, Huntington does not offer programs for disbursement of financial aid to pre-paid cards. Nor do we charge any special fee for a student debit card; nor do we charge any special fee for integrating the debit card & student ID."
SunTrust and Commerce declined to comment. The other banks did not respond to requests for comment.
Richard Hunt, president and chief executive of the Consumer Bankers Association, a Washington trade group representing many of those banks, attempted to differentiate between the practices employed by banks and their nonbank competitors.
"Students should have choices in financial products and understand those products before they make their choice," he said. "Students are often afforded low-cost, high-convenience financial products, designed with their needs in mind. Unlike many non-bank providers operating in this space, banks have every incentive to ensure students have a positive experience, as they hope to foster a long-term relationship. We have an obligation to provide this product in a clear and transparent manner as students continue to struggle during these tough economic times."
Shoba Lemoine of Higher One said the company has been working with Congress for the past year and already has supplied much of the information the lawmakers requested.
"Their work shines a spotlight on revenue-sharing deals between big banks and institutions," Lemoine said. "We don't believe this model prioritizes the student's best interests and we are completely committed to this practice diminishing."
Higher One last year settled with the Federal Deposit Insurance Corporation over allegations that the company violated federal laws banning unfair and deceptive practices by charging students multiple fees for the same transaction, boosting fee revenue by allowing students to remain overdrawn on their accounts for long periods of time, and collecting those fees from subsequent deposits, such as funds meant for tuition.
The company, which neither admitted nor denied liability, was forced to pay harmed consumers some $11 million.
Farah Mohamed contributed reporting.
Support HuffPost
The Stakes Have Never Been Higher
Before You Go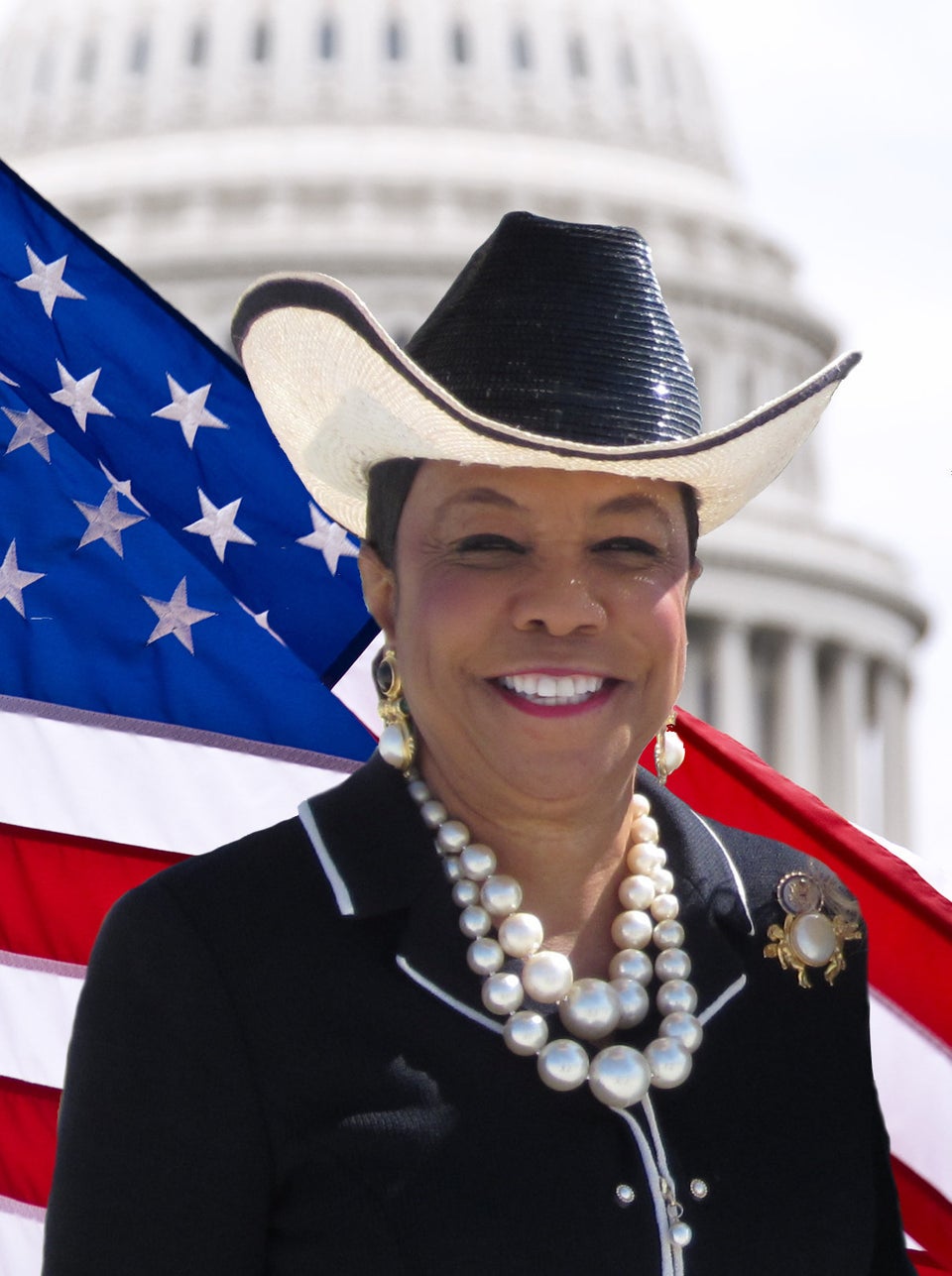 Distinguishable Members Of Congress
Popular in the Community