 As the graduation season winds down the strains of "Pomp and Circumstance" are fading, the mortarboards and robes are coming off, and the after-parties will soon be over. When the new college grads wake up, many will be in a new world.
The number of U.S. adults with student loan debt has increased by a whopping 70 percent in the last eight years, and the average amount of has doubled to over $20 thousand dollars. Aggregate student loan debt in this country now exceeds $1 trillion. It's the second largest debt of U.S. households right behind home mortgages.
Why so huge? A big reason is that college students pay way higher interest rates on their loans - serviced by the big banks - than the banks themselves spend to borrow from the Federal Reserve. The government charges students more than four times as much. And it's about to get worse. If Congress doesn't act by July 1, this summer student loans will skyrocket. Interest rates will jump to nine times higher than the rates for the biggest banks-the same banks that destroyed millions of jobs while getting big taxpayer bailouts.
The numbers are bad for everybody, but they hide another basic fact. The face of college debt is increasingly female. With their earnings at only 78 percent percent of men's, women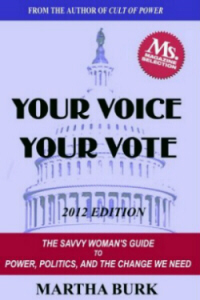 are more likely to go into debt in the first place and then take longer to pay off the their loans.
Credit cards are the method of choice - or desperation - in financing a college education for way too many female students. A study by Smith College on student finances found that women are more likely than their male counterparts to have credit card debt over $5,000, make their payments late, and not pay their balances in full. For women of color it's even bleaker: if they resort to credit cards their rates can reach 20%, much higher than those for whites.
All that debt is a definite drag on the economy. Because of the loans 75 percent of these students and families say they've made personal or financial sacrifices. According to report by the Federal Reserve Bank of New York they've postponed marriages, delayed car purchases, put off buying houses, and been forced to stop saving for retirement.
Senator Elizabeth Warren has introduced the Bank on Students Loan Fairness Act to stop the fleecing - by canceling the increase and forcing the feds to give students the same rate the big banks pay for their money. The online petition supporting her bill has more than a quarter of a million signatures. But will it be enough before the June 30 deadline? Not likely. As of mid-May, the bill has exactly zero senate co-sponsors.
Maybe it's time for a '60s-style student uprising -- but this time instead of occupying college hallways, they ought to occupy the halls of a Congress that favors big banks over struggling students.
Listen to the audio blog here:
Popular in the Community