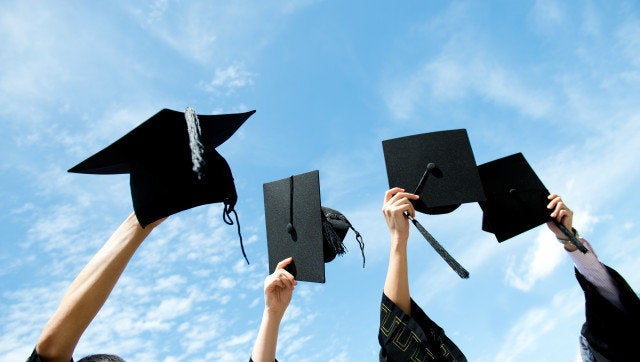 * 30 pct of women earn bachelor's degree vs. 22 pct of men
* Whites twice as likely to graduate college by age of 25
* Implications seen for future employment
* 14-year study highlights challenges for U.S. youth
WASHINGTON, March 1 (Reuters) - Wide racial and gender gaps persist among young Americans when it comes to earning a college degree and getting a job, according to fresh data from a 14-year government survey released on Friday.
The study of about 9,000 25-year-olds - part of the so-called "millennial generation" - found 30 percent of such young women in the United States had earned a bachelor's degree compared to 22 percent of men.
Those women who had at least a bachelor's degree were more likely to be employed than similarly educated men and spend less time out of work, the U.S. Bureau of Labor Statistics said.
"In general, from ages 22 to 25, individuals with more education held more jobs, worked more weeks, and were less likely to be out of the labor force," the statistics agency said.
Sociology professor Thomas DiPrete, co-director of Columbia University's Center for the Study of Wealth and Inequality, said the data highlights a worrying gender gap when it comes to college education, with men slipping behind.
While the study, which began in 1997, did not track wages, "the pattern is quite obvious that the higher educated are doing much better," said DiPrete, who analyzed other data from the BLS's long-term survey in his forthcoming book, "The Rise of Women."
The agency, which is part of the U.S. Department of Labor, also found large educational differences by race.
At age 25, blacks and Hispanics were twice as likely as whites to be high school dropouts, while whites were more than twice as likely to have earned a bachelor's degree, the survey showed.
While 30 percent of whites had graduated from college by their mid-20's, only 14 percent of blacks and 12 percent of Hispanics had done so, it found.
That gap translated to a wide disparity for employment, especially among those with the least education, the agency said. White high school drop-outs were still more likely to spend more weeks employed than racial minorities, it found.
For example, white dropouts spent 28 percent of their weeks between the ages of 22 and 25 out of work compared to black dropouts, who were unemployed for 42 percent of that time, according to the agency.
Its snapshot echoes other data that show more education has helped buffer young Americans from the effects of the recent 2007-2009 recession that ended just as many "millennials" were entering the workforce.
A Pew Charitable Trusts study released last month found that the rocky economy hit many youth hard but college graduates saw their employment stabilize more quickly.
"Having a college degree buffered those young adults in the labor market," said Diana Elliott, a researcher at the Pew's Charitable Trusts' Economic Mobility Project. (Reporting by Susan Heavey; Editing by Paul Simao)
Calling all HuffPost superfans!
Sign up for membership to become a founding member and help shape HuffPost's next chapter
BEFORE YOU GO
PHOTO GALLERY
10 Highest Paying College Majors