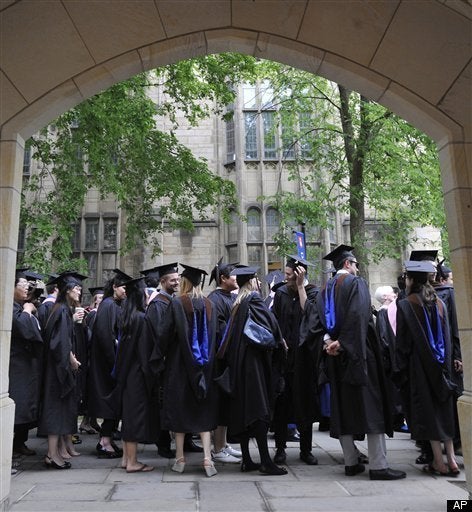 More young adults from low-income backgrounds are enrolling in college than ever before -- but the receipt of a college degree doesn't necessarily boost them out of poverty, a new study (.pdf) reports.
In 2008, among Americans ages 18 to 26 whose total household income was near or below the federal poverty level, 47 percent were or had been enrolled in college, compared with 42 percent in 2000. Eleven percent of them had earned a degree, a proportion roughly equivalent to that eight years ago, according to the report, which is based on data from the U.S. Census Bureau's American Community Survey.

Across all racial and ethnic groups, greater proportions of low-income young adults were or had been enrolled in college in 2008, compared with 2000. Hispanic students showed the largest percentage-point increase, to 37 percent from 29 percent. Low-income Asian and Pacific Islander and white students enrolled at the highest rates in 2008, 62 percent and 51 percent, respectively; the greatest proportions of low-income degree holders were also from those groups.
The report, titled "A Portrait of Low-Income Young Adults in Education," and conducted by the Institute for Higher Education Policy, said that poor students are at an automatic disadvantage in a college setting due to lack of preparation and susceptibility to debt.
What's your take on this report? Leave a comment with your opinion.
Calling all HuffPost superfans!
Sign up for membership to become a founding member and help shape HuffPost's next chapter