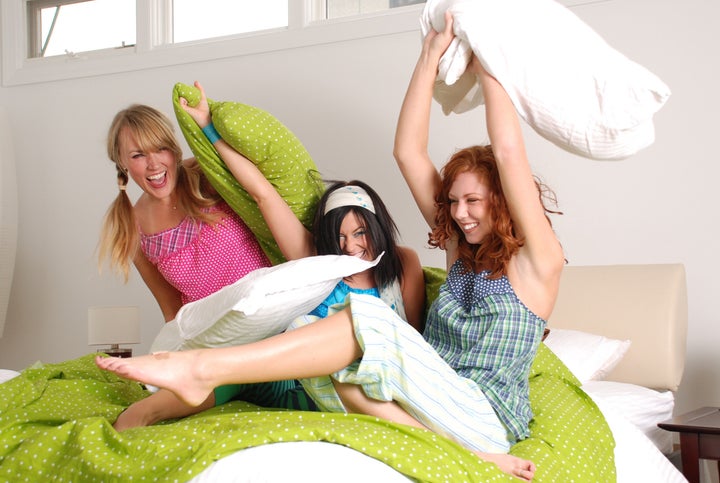 By Dani Wong It seems like there are a million things to do before you start college. Getting accepted is great, but it comes with a plethora of tough decisions! Take housing, for example. Which dorm is the best? What if I don't like my roommate? We've been there. So if you're hiding under overwhelming packets of residence hall information, toss them aside. Follow these insider tips and prepare for college bliss.
DO take the roommate survey seriously.
"The residence hall staff members totally go through your answers to figure out the best matches!" says Fiona Williams, a junior at the University of Texas.
Surveys play an important role in determining who you'll end up rooming with. Some of the questions may seem tedious, but try your hardest to pick the answers that most closely align with your opinions to up your chances for a roommate you'll live well with.
DON'T room with a friend from high school.
"I thought I had the perfect set-up when my best friend and I decided to bunk together. But we ended up driving each other crazy! Now, we don't even talk anymore," says Kim, a junior at the University of Massachusetts.
Unfortunately, living together can sever even the closest friends. Simply put, sharing a tight space with someone is completely different from just hanging out. Although you always have a great time with your bestie, you may come to find that rooming with her is too close for comfort. It's not worth ending such a great friendship over little things, like getting annoyed when she sexiles you or never does her fair share of the cleaning!
DO choose the social dorm.
"Definitely go for the dorm with the best reputation for social life and people. Having great friends to hang out with in a [bad] dorm is better than no friends to hang out with in a nice dorm," says Julia, a sophomore at the University of Portland.
College life can be overwhelming, so it's nice to blow off steam during your downtime. Living in a social setting will help you meet people and connect with new friends. Some girls hesitate because of the potential noise level from late-night parties. So if you get distracted, just gather your books and hit the library!
DON'T rush to move off-campus.
"Everyone should have a least that one freshman year hall-style dorm experience. Suites are nice, but you have your sophomore, junior, and senior year to do that (or live off campus, if you prefer). Hall-style dorms are great because you get to meet a lot of different people on your hall. My freshman year, people would leave their doors open and would sometimes just stop by to say 'Hi.' That's how I met a few of my best friends that I live with now!" says Laura Baugh, a junior at Virginia Tech.
Laura's right. Moving off campus has its perks, but living on campus is a great way to get acclimated to a new setting. Dorms usually have helpful resources for their residents, including heightened security at night. Another plus? You'll be closer to your morning classes, so you can sleep in later!
DO room near the dining hall.
"After an all-nighter, traveling for food is not appealing. Your stomach will thank you," says Cassandra, a junior at Moore College.
Living near the caf has countless benefits. Instead of having to run across campus every time your stomach starts rumbling, you'll be close to yummy treats as well as healthier options.
Popular in the Community