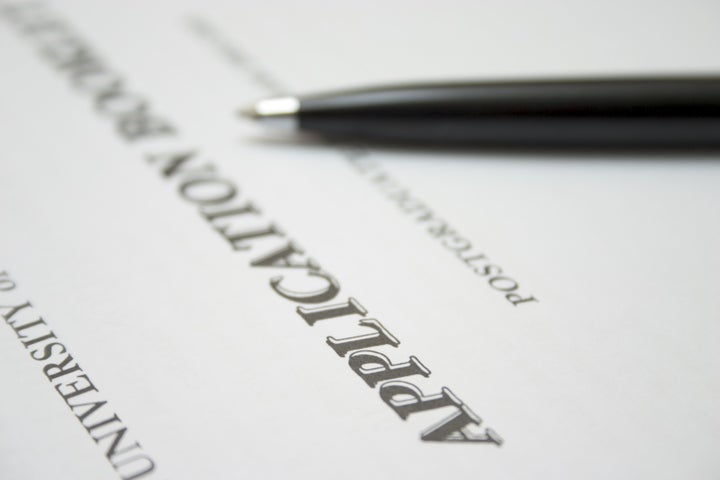 Recently, I was rejected from the University of Chicago. I did not cry. Really, I took the rejection with joy because I would not have to put up with another school's tedious, difficult application process, especially UChicago. It would have been nice to have been admitted to one of the best schools in the country, but as I wait for five more decisions to come in, I know there are plenty of other schools that would love to have me and I can take my talents elsewhere (insert shameless nudge to Brown).
I applied to the University of Chicago for two reasons. The university offers an experimental pre-professional program called "Careers In" in which students partake in advising, research, and an internship experience; I wanted to take advantage of the journalism track. The university is also renowned for its off-beat admissions essays. I could not forgo the opportunity to actually have fun with a college essay, something you don't find with every school application.
In the end, I'm sure that my essays are the reasons I was deferred rather than outright rejected Early Action. It was the most fun I had writing an essay in quite some time (insert shameless nudge to GQ). Read below and enjoy my masterpiece.
The prompt: "So where is Waldo, anyway?"
It is the year 2032 and I am a profile-writer for GQ. This particular year is monumental because it marks the 75th year of GQ's publication and my editor, Jim Nelson, plans to do it big for the entire world to see -- literally. To mark the occasion, the magazine is featuring the 75 most stylish men of the past 75 years.

Nelson has selected the cover story subject to be none other than the elusive and unpredictable Waldo. Yes, Waldo: the funny-looking fellow in the red-and-white striped sweater, identically patterned hat and blue jeans, who has been entertaining and evading children since 1987. One would think that after 45 years of escaping the public eye, the sneaky legend would never allow a journalist into his home, but he apprehensively relented.
One warm and sunbathed day, I arrived at his grand estate on a secret island off the coast of the Dominican Republic where the world could never hope to find him. However, if they dared, his crew of Waldo Watchers will snatch them away and feed them to Woof's grandchildren with no evidence remaining. In order for me to even get to the island, it took two months of top-secret planning by his publicist and team of Watchers to organize my arrival without the slightest suspicion from fans and paparazzi. He explains, "There were too many children stalking me."

The first thing Waldo says to me during our session is, "I am not bitter, nor am I afraid of the
public. I just want to live a life of ease."

He explained that he started his job in 1987 at the tender age of 20 because, when offered by Martin Handford the opportunity to travel the world for a living, he was eager to see European architecture and exotic Caribbean girls. Then, he met Wenda. Together, they traveled the globe and had the time of their lives. Wenda is now a prominently featured and highly paid photographer for National Geographic. "I am so proud of her," he said.

In Waldo's future, the most sought after man of all time is taking his skills and experiences to broadcasting. He recently signed a deal with PBS to teach children interested in geography, travel and global culture all about his profession in a weekly syndicated program (he has another home in Washington, D.C.).

The Smithsonian Institute will soon open an exhibit on his travels featuring mementos and Wenda's photography. Waldo also stepped into the global assistance limelight when he was asked by the United Nations to represent the United States as an Ambassador.
Waldo wishes not to comment on Odlaw.

Waldo is forever grateful for his fans -- even for the obsessive, stalking children. He credits his destiny and meaning in life to the children as they are the ones responsible for his great success. He vows to never closet his well-recognized look, even with all the lookalikes running around.

"No one can ever really be me," he says. "No one. Because I am the stealthy Waldo."
Related
Popular in the Community