Finals bring out the frenzied college student in everyone, but luckily many schools have stress-busting traditions to help get students through. This past month, students across the nation streaked, midnight breakfast'ed, jammed and screamed their way through finals.
See the finals traditions that help college students relax.
Cram Jam
Schools threw "cram jams" with fun activities, treats and dances.
Merrimack College's Cram Jam was a winter wonderland with crafts, french toast sticks and a mini bowling alley.
The University of Hawaii had yoga, zumba, massages, pet therapy and comedy on top of snacks, drinks and a midnight breakfast at their Cram Jam over four days.
Midnight Breakfast
Other colleges like to reward their late-night studiers with midnight breakfasts. At Fordham University, Father McShane -- the school's president -- serves the late meal.
St. Mary's College had a Taylor Swift sing-a-long at their Midnight Breakfast.
Chapman University's had dance performances.
Barnard College also had their Midnight Breakfast, served by President Debora Spar, but this semester students staged a sit-in over the administration's lack of response to the Michael Brown and Eric Garner grand jury decisions.
Orgo Night
Every semester, the marching band goes into the library and does a satirical stand-up routine about events from that semester, punctuated with songs. It is frequently criticized and protested for offensiveness.
Streaking, of course
Harvard University's
biannual finals tradition was also the site of a protest this semester. Harvard's Primal Scream is a bit of a misnomer -- unlike other schools' Primal Screams, which just feature screaming, Harvard's Primal Scream is a naked run across campus, often aided by alcohol.
to have a four-and-a-half minute period of silence before the run in recognition of Michael Brown and Eric Garner, but many runners did not respect the silence.
Testudo
At the University of Maryland, students leave offerings to Testudo, the school mascot, in hopes that it will help them pass their finals.
Club Milner
Illinois State University holds Club Milner -- named after their library -- a 10-minute dance party, with a DJ.
Last, but not least, Primal Scream
And when all other stress-busters fail, just scream.
University of Southern California:
Before You Go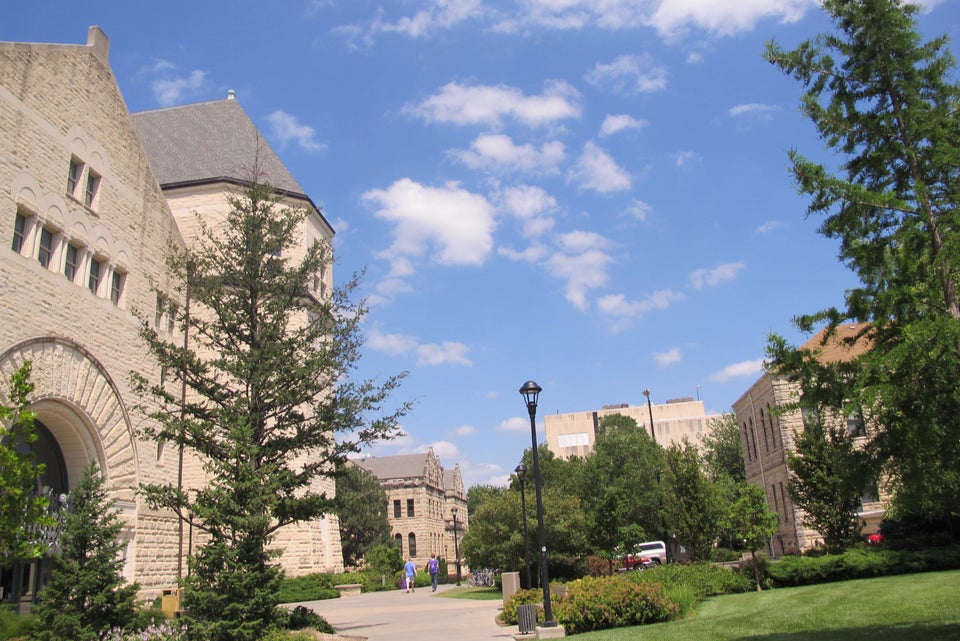 The Happiest Colleges: Daily Beast Ranking 2013
Popular in the Community