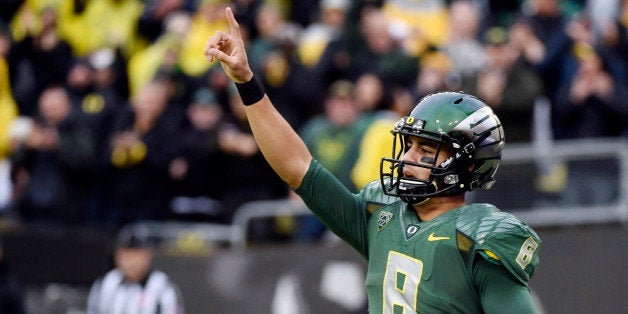 The first-ever college football playoff is finally upon us. Regardless of our take on the seedings and who deserved to get in that didn't, these four loaded teams are each capable of taking home the title.
The matchups for Jan. 1 are Oregon vs. Florida State in the Rose Bowl and Alabama vs. Ohio State in the Sugar Bowl. The quarterbacks will get the ink, especially in the Rose Bowl, and deservedly so -- two Heisman Trophy winners tend to do that -- but the game will come down to more than Jameis Winston and Marcus Mariota. Let's take a look at the best players in each game.
T.J. Yeldon, RB, Junior, Alabama
The 6-foot-2, 221-pound Yeldon is very talented, with tremendous natural tools. He injured his ankle Nov. 8 in the LSU game, but appears on track for the semi-final against Ohio State. He leads Alabama with 932 yards rushing and 10 touchdowns on the ground.
Amari Cooper, WR, Junior, Alabama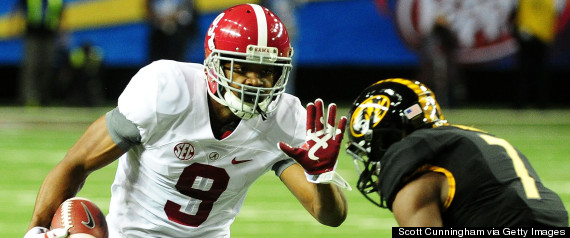 From a purely physical standpoint, Cooper isn't NFL player Julio Jones, but they do have similarities. At 6-foot-1, Cooper is a superior route runner and true "catcher," who can completely take over a game with his speed and playmaking ability. A potential top-10 pick, the Biletnikoff Award winner (given to the nation's best wide receiver) totaled 115 catches for 1,656 yards (14.4 YPC) and 14 touchdowns as a junior, becoming the first ever 'Bama player to win the award and just the second-ever SEC player.
Landon Collins, S, Junior, Alabama
Joey Bosa, DE, Sophomore, Ohio State
Bosa may be the premier defensive lineman in the country, while still only a sophomore. Interestingly enough, he nearly committed to Nick Saban to play for the Crimson Tide. A former tennis and baseball player, the 6-foot-5, 285-pound Bosa possesses excellent footwork and strength for his size.
Cardale Jones, QB, Sophomore, Ohio State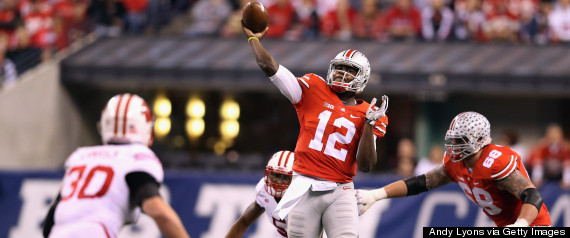 Most remember Jones for his controversial statements about education. From a football standpoint, we really don't know what Jones will give 'Bama, but he was lights-out against Wisconsin (257 yards, three touchdowns) in the Big Ten championship game. Braxton Miller and J.T. Barrett were both sensational before getting injured, and if Jones -- who throws a beautiful deep ball -- is anything like either of them, the Tide could have some problems.
Devin Smith, WR, Senior, Ohio State
Smith may be Jones' best friend in the Sugar Bowl. Despite a mere 30 catches this season, Smith led the Football Bowl Subdivision in yards per catch (26.6) and ranked second in receptions that gained at least 30 yards (15). That actually puts him ahead of Amari Cooper (12) -- even though he has 75 fewer catches!
Eddie Goldman, DT, Junior, Florida State
Goldman was a massive recruit who has enjoyed his best as a collegian. At 6-foot-4 and 315 pounds, he can affect the run game with his quickness and strength.
Jameis Winston, QB, Sophomore, Florida State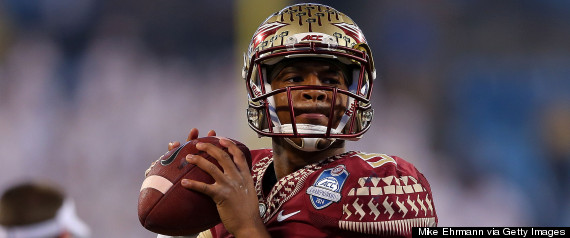 It hasn't been a prolific Heisman follow-up campaign for Winston (17 interceptions), but don't forget that the controversial quarterback has yet to lose a college game. Winston is a gamer -- that much we know -- and without Oregon's two-time All-American cornerback Ifo Ekpre-Olomu, he should have his way with the Ducks' secondary.
Rashad Greene, WR, Senior, Florida State
Greene won't wow you with his size or athleticism, but he holds the all-time receiving record in FSU history, and he has established himself as Winston's go-to target on third down.
Marcus Mariota, QB, Junior, Oregon
The 2014 Heisman winner is the most dynamic college player we've seen since RG3 left Baylor. The Hawaii native was a lightly regarded recruit just four years ago and is now the likely top overall pick in the upcoming NFL Draft. Mariota's 52 total touchdowns with just two interceptions are almost shocking, but that's how good he is. With him as an opponent, even a perfect defense hardly helps.
Email me at jordan.schultz@huffingtonpost.com or ask me questions about anything sports-related at @Schultz_Report, and follow me on Instagram @Schultz_Report. Also, be sure to catch my NBC Sports Radio show, "Kup and Schultz," which airs Sunday mornings from 9 to 12 EST right here.
Related
Popular in the Community