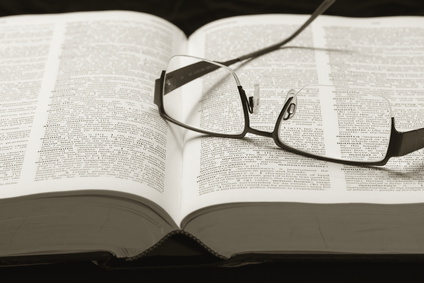 On July 31, 2015, the U.S. Department of Education and the Obama administration announced the Second Chance Pell Pilot Program, a program which will enable need-based Pell grant funding to be used for incarcerated students. Shortly after this announcement the Federal Bureau of Prisons posted a notice to inmates concerning this potential funding mechanism generally saying that there were not yet any specifics in place concerning if a particular college program or prison facility would be eligible for funding. Instead, the notice advised that colleges and universities would be required to submit proposals by September 30, 2015, for the 2016-2017 academic year.
In the breath of there not yet being any specifics on program parameters, this article suggests how such a program could be implemented to help the largest number of incarcerated students in the most straightforward fashion: by funding the already-successful college program for prisoners offered through the regionally accredited Adams State University.
In years past there were plenty of colleges that offered not only in-prison college instruction, but also correspondence education, too. Pre-1996, when prisoners were still eligible for federal financial aid, stalwarts such as Ohio University's College in Prison Program even had representatives in some prisons to help students fill out course paperwork, obtain materials and successfully complete their studies.
But with the 1996 bar on prisoner Pell grant eligibility, most of these in-prison college programs fell apart. And with the advent of the technological revolution in learning of the 2000s, most programs have dropped paper-based courses in favor of less expensive, more interactive online-only courses. This has largely left prisoners, the few who can afford post-secondary education that is, out in the cold with few options to choose from.

While there has been a significant contraction in paper-based course options for incarcerated students over the past 20 years, one educational provider has rather astoundingly actually expanded course offerings. That is Adam State University (ASU) a small, regionally accredited, four year institution of higher education out of Alamosa, Colorado. While others were moving offerings to online platforms, which naturally exclude prisoners, ASU actually expanded course and degree offerings, today offering the only regionally accredited Masters in Business Administration program available to incarcerated students. Other offerings are also impressive:
• Associates of Arts
• Associates of Arts in Business
• Associates of Science
• Associates of Science in Business
• Bachelors of Arts in English/Liberal Arts, HAPS, Interdisciplinary Studies, Sociology, and Business Administration
• Bachelors of Science in Business Administration
• Minors in Business Administration, Creative Writing, Marketing, Sociology, and Women's Studies
• Paralegal Certificate Course
• Advanced Paralegal Certificate Course
In this day and age of prison education, prisoners must search outside of their prison for meaningful educational opportunities. While yes, they can earn a GED from their Education Department, and be taught how to cut grass, mop floors and take out the trash, there are few apprenticeship or vocational training programs available to them. And most of those programs have waiting lists that can last years, while most don't even offer a certification in the training area, opting to instead offer a certificate from the prison instead.
With the understanding that the announced Second Chance Pell Pilot Program will most likely be the only real opportunity for most prisoners to continue their education at a meaningful level, the U.S. Department of Justice and Obama administration should not select an in-prison college program or a specific facility to be able to participate. They should select someone who is already providing courses to prisoners across the United States via correspondence education.
In my mind, and keep in mind that I've both taught in prison education departments and taken correspondence courses from a handful of schools, the selection should be Adams State University. They are the largest, most cost-efficient, and forward-thinking prison college program in the country. On top of this, by providing funding to such a program, Adams State University could expand existing course and degree offerings, not to mention help that many more prisoners than they currently are, which is most certainly a large number.
Calling all HuffPost superfans!
Sign up for membership to become a founding member and help shape HuffPost's next chapter