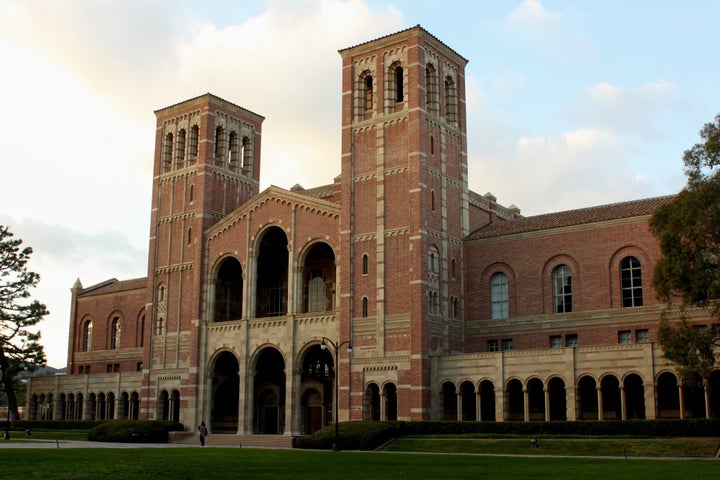 In conversations with one another, college and university presidents often share "parent" stories. They are usually tales about the demands placed upon the institution by "helicopter" parents, of whatever income. These individuals are often well-intentioned couples who over nurture their college-age children. These stories seem to grow each year, as the competition for students mixes with consumer expectations on quality, service and price and a culture of entitlement. This often works to the detriment of the college's academic and student service leadership who work hard to form a new community of college goers tied to the institution. One distinguished president emerita of a most selective liberal arts college offered especially sage and pointed advice to parents on freshman move-in day. She suggested to the parents that to help best they should first go home.
The influence and role of parents in college governance has always been a murky affair. Many colleges and universities have underdeveloped or nascent parents councils almost always tied to fundraising. A few have parents boards that are well-oiled fundraising machines. As Al Newell, the seasoned vice president for enrollment at Washington & Jefferson notes so insightfully, what admissions dean hasn't been presented with the dilemma on whether or not to admit the wealthy, pleasant but dim-witted fictional student, Cameron Payne (read: campaign), to the freshman class? The fact is that parents' support directly affects the college's bottom line. Money can talk loudly. At the end of the day, however, relegating parents to fundraising or busywork, often with appointed babysitters chosen from among the administrators or elsewhere, misses a critical opportunity to move beyond treasure to make the best use also of a parent's time and talent.
As we slowly come to the end of the great economic recession, now is probably the right moment for American colleges and universities to take stock of the role of parents in the life of the college. They are a tremendously underutilized resource. Parents should not interfere with the duties and responsibilities of trustees, senior administration and faculty -- the principal players in shared college governance. But in the end the role of parents in college life is more than the thickness of their wallets. They can be invaluable and trusted advisers, communicators and promoters of a college's institutional vision. They are proud of their daughters and sons and the institution that accepted them. Many of them bleed the school's colors as deeply and readily as their children. They don't carry the burden of oversight, administration or keeping the flame alive as do trustees, presidents, and alumni, respectively. Yet they carry weight into the college's strategic discussions for two very important reasons.
First, parents want the best education for their children. No one group pays more attention to strategy and vision. They are literally bankrolling the college's success. Of all the constituent groups at a college or university, parents -- especially when well organized behind a progressive parents board -- can imagine the possible. For a president, parents can carry the flag, provide the encouragement, and offer the insight that shapes the nuance to make the tactical objective a success. One of the nicest compliments that I have received recently came from Jack Morrison, the successful Princeton-based restaurant owner and developer. He understood Bucknell's strategic plan better than most on campus. Jack would tell friends that that "he needed a cup of coffee to calm down" after our meetings. It's not always so much what was said during the meetings. More simply, Jack understood the power and fragility of a seminal moment in institutional history and how easy it is to waste it. He knew the difference between the governance exercised by trustees and the influence and insight provided by parents. Jack and those who worked with and followed him focused the parent's board on "quality of life" issues quite separate from governance. It was a brilliant use of parents' time and talent. The treasure sure helped, too.
Second, parents know their children, often have a sharpened sense of the soft underbelly of an institution, and live in real time. They have invested psychologically and emotionally in the enterprise. They know that you start with the fundamental underpinnings of an institution, fix the problems, and build from there. It was Bucknell's parents who championed the $25 million state, federal, private and institutional investment in downtown, neighborhood, and environmental programs most loudly. They knew why towns matter. The change in Lewisburg, Pennsylvania is transformational, dramatic and sustainable as a result of their work.
We can all tell our helicopter parent stories. Some of us, however, will forever be grateful for the insight, collegiality, cooperation and good advice that parents offer.

At Bucknell, we could not have done it without you.
This week's question: What role should parents play and what influence should they have in building a college or university?
Support HuffPost
The Stakes Have Never Been Higher
Related
Popular in the Community