Twice a week, stressed-out students at the Massachusetts Institute of Technology pry themselves away from the demands of school and meet in a reserved room on campus to practice yoga and meditation.
The gathering, called Art of Living, is one of the only times many club members unload their stress and find relief. It's a rare sanctuary at one of the most high-pressure colleges in the country.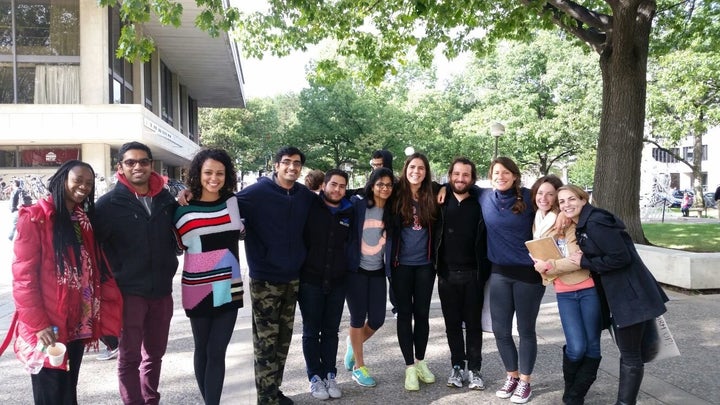 Since its creation in 2006, Yesplus has implemented retreats and on-campus clubs on more than 40 campuses. Schools like Stanford and Johns Hopkins University are even offering Yesplus as an academic course for credit.
The regular meet-ups and the five-day meditation retreats Yesplus offers don't just give students a break from overwhelming amounts of work -- many students end up finding a deeper purpose beyond their academic careers.
"The practice makes it easier for them to connect with people," Annalies Richmond, director of training for the Art of Living Foundation, told HuffPost. "It expands their capacity as a leader and makes them realize how big their potential is or how powerful they are. Somehow, one can feel very transformed in those five days."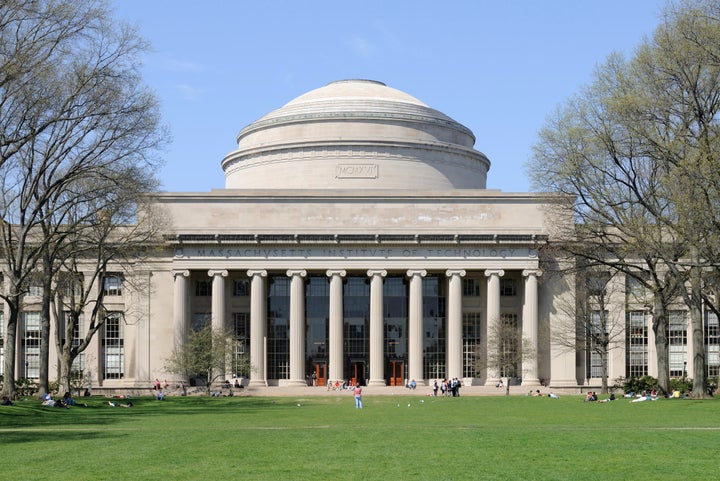 Alarming mental health statistics are why Kishor Nayar, a Ph.D. candidate in mechanical engineering, started MIT's Art of Living club while pursuing his master's degree . Citing concern over mental health issues and pointing to the stress and isolation he observed on campus, Nayar believes that meditation should be a part of college students' lives -- or at least an option in their academic curriculum.
"We teach humanities in engineering," Nayar told HuffPost, but meditation "is one level deeper. It's expressing yourself as a human being or getting to know yourself. Why not have that as a core subject?"
Nayar is a prime example of how transformative meditation can be. He first signed up for a five-day Yesplus retreat in 2009, while completing his undergrad at the highly-competitive Indian Institute of Technology Bombay. He credits the program with not only helping him relax, but also making him a kinder, more compassionate person.
"The training I had to undergo to get in the best engineering schools in India had made me very analytical and very impersonal in my interactions," Nayar said. "[Meditation] helped me re-connect with my heart."
In March, after nearly seven years since his first meditation retreat with Yesplus, Nayar joined 1,000 other Yesplus student leaders at the World Culture Festival in India to participate in the world's largest meditation gathering. An estimated 3 million people from all around the world were in attendance.
Since incorporating meditation into his routine, Nayar says, life "can be best described as grapes maturing into sweet wine."
Watch below for more on The Art of Living club at MIT: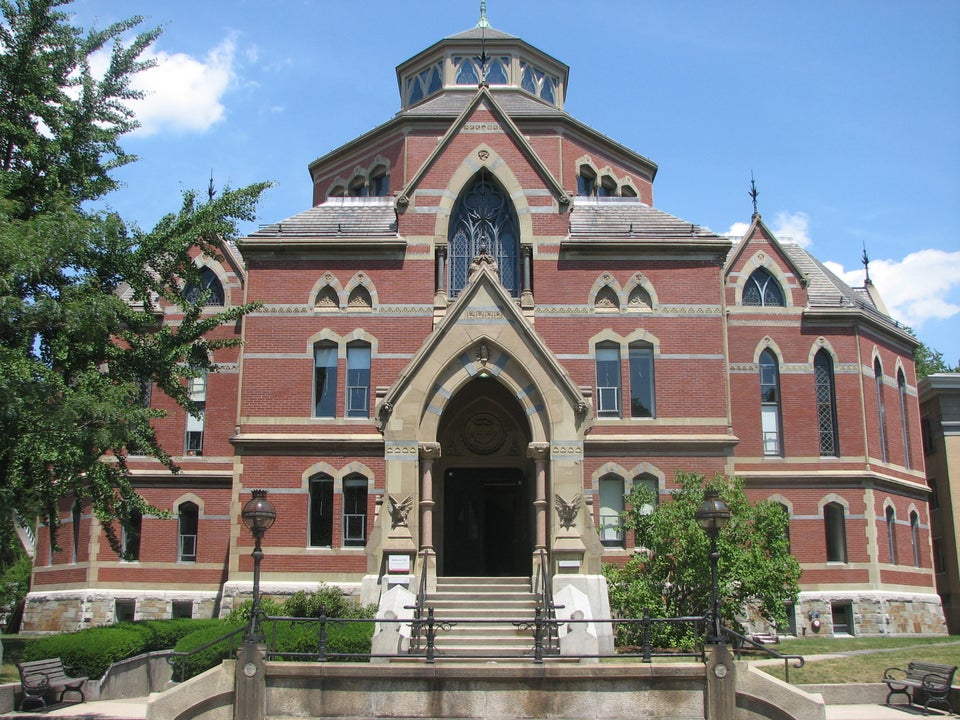 25 College Classes That Explore The Deeper Meaning Of Life