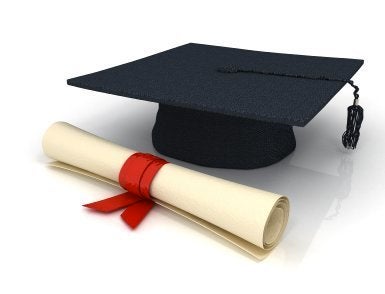 "So, what's your minor?" This line doesn't crop up too often and in fact sounds cheesier than being asked what your major is. You know your major is important: It gives you the skills for your future career, and it's what employers look at. But what's the real value in having a minor? Can it hurt you if you don't have one? We found out.
What can declaring a minor do for you?
Depending on your college and chosen major, you may be required to choose a minor. If your school doesn't explicitly call for you to have a minor, it may still be right for you. If you choose wisely, you can make your minor work for you! There are two main reasons why collegiettes declare minors:
To explore something new:

If you have a subject you'd LOVE to explore, college is the perfect time to take a few music or literature classes, learn about pop culture, fashion, or anything else! A minor can be a great way to do this. Rather than just having a few classes under your belt, you can officially "declare" and have your minor added onto your degree when you graduate.
To get a leg up:

A minor can look great on your resume and can put you ahead of competitors in some instances. If this is your goal in choosing a minor, choose carefully."
However, they aren't necessarily that important... A minor can be a great asset if you decide on one that clearly portrays your interest in a certain field. It can place you in a specific niche that could help you stand out. It's not a good idea to rely on your minor to get a better job, however. After all, a minor in business is not as valuable as a bachelor's degree. You should choose a minor for personal reasons, not just to pad your resume.
What if I don't want to declare a minor? If you have options other than choosing a minor, go for it! Double major? Women's studies certificate? All are great alternatives to having a minor. And, if you just decide to take a medley of classes without getting the full credit requirement for a minor, it probably will not hurt you, especially if you can communicate your reasoning to an employer for choosing the classes you did.
To read advice from the experts, as well as explanations from collegiettes who've the made the decision either to declare a minor or not, check out the full article at Her Campus. To read more from Her Campus, including how to decide on a major, click here.