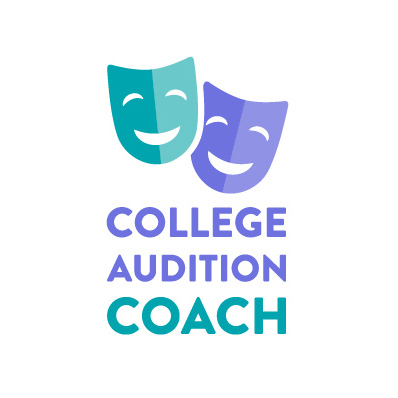 In my recent blogs, I have been talking to parents and college reps about the cost of a performing arts college education and the risks for families taking on debt.
Finding colleges with strong performing arts programs that are a "financial fit" can be challenging. As a reference, I am sharing a partial list of the most expensive and the least expensive BA and BFA musical theatre programs as compiled by parents on the College Confidential parent discussion forum. I can't confirm the list's accuracy, but it makes for a helpful place to begin. Take it as a snapshot.
(DC) = direct costs (tuition, room and board only)
(TC) = total costs (direct costs plus indirect costs)
(OOS) = out of state (if applicable)
(IS) = in state (if applicable)
University of Northern Colorado $16,068 (dc/is) $27,612 (DC/OOS)
Florida State University $17,487 (dc/is) $32,480 (DC/OOS)
James Madison University $17,695 (dc/is) $32,294 (DC/OOS)
Texas State University $18,250 (dc) $21,260 (TC)
Wright State University $19,400 (dc/is) $27,400 (DC/OOS)
Emerson College $57,376 (TC)
Carnegie Mellon University $61,422 (DC)
Northwestern University $61,640 (DC)
New York University-Steinhardt $66,046 (TC)
New York University-Tisch $70,606 (TC) $67,478 (DC)
To read the entire list of schools offering performing arts degrees by cost, click here .
As you investigate colleges and costs, ask questions of admission and recruitment offices. They are more than happy to give you straightforward answers. And the department heads certainly have a point of view about the affordability of their particular programs.
Joe Deer, head of the Wright State Musical Theatre program, which is a state school, credits Ohio state government and Wright's own administration for keeping tuition low.
This is partly due to our administration's wise fiscal oversight during the economic downturn. We also have a state government that prizes higher education and has done its best to keep support up, and tuition increases as low as possible.
According to American Theatre Magazine, individual drama departments have taken steps to help incoming students alleviate their debt burden by offering more scholarships. When I asked Deer about individual scholarship opportunities, he offered, "We consider every student we accept for talent-based scholarships and students are considered for academic awards, as well."
The most expensive BFA in the nation, New York University, is still a top choice for families and students, scholarship or no scholarship. When I asked one my advisees, who is attending NYU's Tisch School Of The Arts in the fall, to articulate why he and his family decided on NYU, he replied,
Well, the decision was hard because I got a lot of scholarship money to attend other schools, although no scholarship money from NYU. But I wanted to have NYU on my resume because it not only distinguishes me as an actor, but as a scholar, and that is what I was looking for in a school.
But some of the high tuition private schools do indeed give generous awards. The scenario played out well for my advisee family in Southern California whose twin sons are now attending schools among the top 10 most expensive. The mom tells me,
With twins entering college in the same year, it was a priority to help our sons graduate with no student loan debt. They decided to attend smaller private colleges where they each received substantial grants and scholarships for their academic achievement, Rider University in New Jersey and Pace University in New York City, both for musical theatre.
Parents who have been down this road have some valuable hindsight. My SoCal mom's bottom line advice:
Do your research and have a group of schools on your list that would likely be a financial fit, and avoid magical thinking about getting miracle scholarships where there probably aren't any. You'll save a bundle on the application fees.
Finding the right balance between risk and rewards in performing arts schools is a very personal decision based on many factors. Do the search and research. It will literally pay off.