The head of the University of Alaska-Fairbanks did remarkable something on Tuesday: He admitted his school had not handled sexual assault cases well, and apologized for it. 
"Universities across the country have not done right by their students," UAF interim Chancellor Mike Powers said in a campuswide email. "UAF, in some respects, was no different."
The University of Alaska system is currently under a Title IX compliance review by the U.S. Department of Education's Office for Civil Rights, which is probing how the school's campuses handle sexual assault. But UAF announced this week that an internal review, done in anticipation of the federal investigation, had found numerous errors on the part of the university.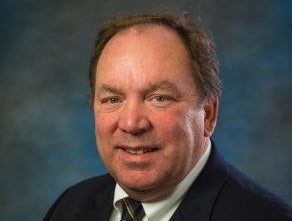 Students and advocates for sexual assault victims have long wanted to see campus administrators hold themselves accountable for botching their responses to sexual assault cases. Powers indicated in his email that this expectation was reasonable.
For years, "we failed to follow our own student discipline policies for the most serious violations of the student code of conduct: assault, burglary and rape," he said. "We investigated reports of rape, and often took informal action like removing the accused from dorms or campus. But, until recently, students were not being suspended or expelled for sexual assault, or for any major violation of our code of conduct."
The chancellor added that the failure to punish "perpetrators of this heinous violence" sends the wrong message, and noted that the issue was personal for him.
"I am deeply sorry for how our lack of action affected our students and their friends and families," he said. "As the brother of someone who was similarly violated 40 years ago, I am incensed that our communities still have not adequately dealt with this opportunistic and cowardly behavior. It's time for this to end."
Powers said in an interview with The Huffington Post on Wednesday that his letter was not something assistants or public relations staff prepared for him -- the words were his own.
"I hope that straightforward response demonstrates authenticity, and honesty, and willingness and courage to shoulder this together as a team for the entire university," Powers said. "Frankly, for the whole community."
UAF's review of 42 sexual misconduct cases between 2011 and 2014 found five instances in which students should have been suspended or expelled, but weren't. The university says it will continue to review why those cases didn't result in serious sanctions, but has deemed it a "breakdown in the system" for the time being.
"We realized we had a problem, made corrections to our practices and then decided to tell the public," said Marmian Grimes, a UAF spokeswoman. "While we expect that the deficiencies will be a factor in the [Office of Civil Rights'] findings, we decided we didn't need to wait for the OCR report to do the right thing and tell our community."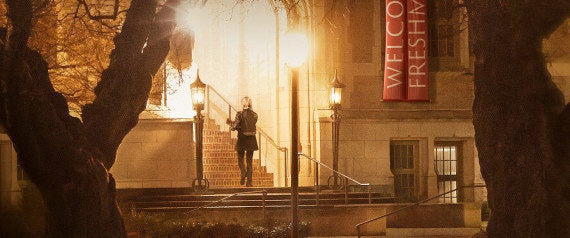 What Made Him Decide To Apologize
Powers explained that the film, which follows sexual assault survivors who turned into activists after schools handled their cases inappropriately, helped him "understand emotionally what is happening across the nation."
"I would say that was a very influential mechanism to help really shock us into understanding how the nation is perceiving this issue," Powers told HuffPost. 
UAF hosted a larger screening of "The Hunting Ground" on campus this week, and will hold a total of four town halls by the end of the month, where students will have the opportunity to question top university officials about sexual violence on campus.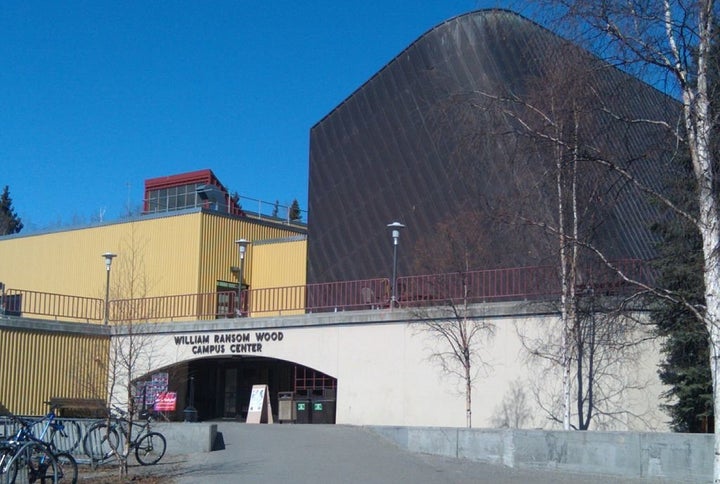 How Other College Presidents Have Responded
While more than 130 colleges and universities are currently under federal investigations over allegations that they mishandled sexual assaults, and many have commissioned their own audits, few admit fault or make any apology the way Powers did this week. 
Kirby Dick and Amy Ziering, the documentary filmmakers behind "The Hunting Ground," wrote an op-ed following Powers' email, saying the country needs more college administrators like him.
"Powers' bold statements put Alaska at the forefront for how colleges and universities should respond to unacceptably high numbers of sexual assaults on college campuses," Dick and Ziering said. "We hope that the chancellor's comments embolden other university leaders to stand with him."
Calling all HuffPost superfans!
Sign up for membership to become a founding member and help shape HuffPost's next chapter