 Nearly 100 public college presidents and chancellors made more money in 2013 than President Barack Obama and first lady Michelle Obama.
Nine public university presidents, out of that group of 93, made more than $1 million in 2013.
The Obamas' 2013 income represents a fall-off from 2012, when the first family reported earning $608,611. Yet even compared to that higher figure, 54 colleges and chancellors still made more money in 2013 than the Obamas did in 2012.
Colleges have been on the defensive on presidential salaries since the Chronicle's report was released in May, around the same time as research from the Institute for Policy Studies showing that many of the state schools with the richest presidents had students who were collecting more debt than the average public university graduate.
Take the University of Michigan, for example. In a May letter to the IPS, shared with The Huffington Post, the school argued in defense of UM President Mary Sue Coleman's pay. Coleman collected $603,357 in base salary in 2013, but $1,037,357 in total compensation. The IPS put Michigan on its list of "Most Unequal Public Universities," noting that student debt at UM rose 18 percent between summer 2006 and summer 2012, with the average graduate carrying $27,815 upon receiving his or her degree.
"As leader of the University of Michigan, our president is responsible for three campuses, a $2.5 billion Health System and the largest research portfolio among public institutions in the United States," the university wrote in its letter to the IPS. "Her compensation is commensurate with her position in a highly complex organization."
But critics argue that the president of the United States runs something much more complex on a base salary of $400,000.
This disparity was highlighted prior to the Chronicle and IPS analyses. In April, the American Council of Trustees and Alumni released a report pointing out that at least 32 schools had paid their chief executives at least $400,000 in 2012.
"The American people are directing millions of dollars to these universities and the return on investment seems too often to be lower academic standards, wasteful spending, and plenty of student debt," Anne Neal, ACTA president, said at the time of the report's release.
Coleman retired from the University of Michigan this year. Her replacement, Mark Schlissel, will make a base salary of $750,000, as well as receiving a $20,000 annual retirement fund, a $100,000 annual retention bonus, and a free house, driver, car and allowance, according to The Ann Arbor News.
Below are the names and salaries of the 93 public college presidents who earned more in 2013 than the Obama family: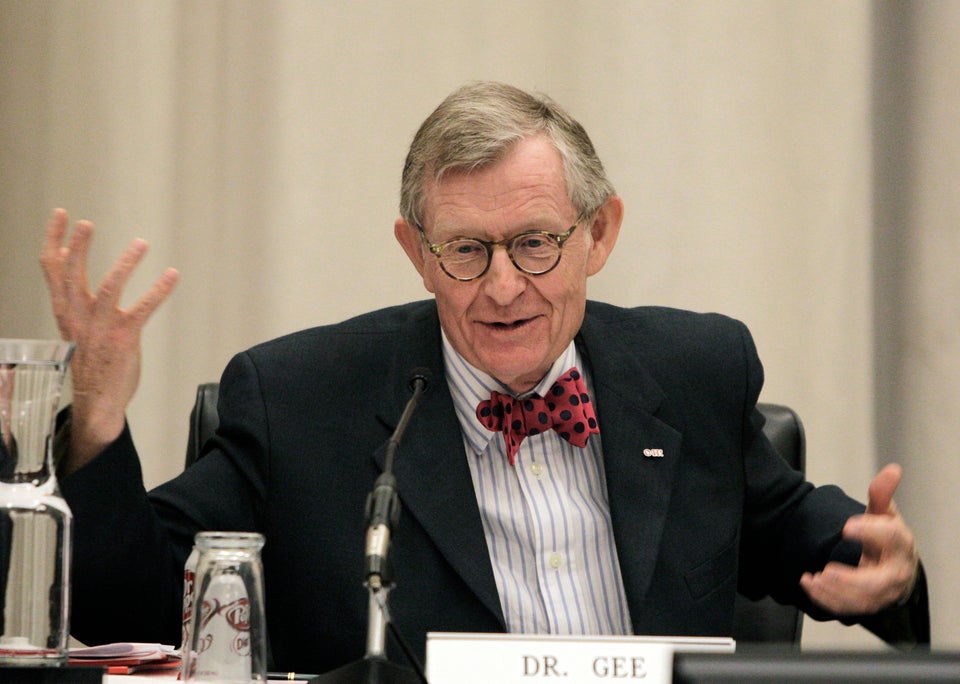 Presidents Of Public Colleges That Are Paid More Than The President Of The United States (Data From 2013, Most Recent Year Available)
CORRECTION: This story was updated to reflect the American Council of Trustees and Alumni's report stating 32 schools the group reviewed paid their president or chancellor more than $400,000, not 49 as previously reported. The incorrect number came from a portion of the report showing that on average, 49 schools reviewed by ACTA paid their chief executive a base salary of $431,986.
Popular in the Community