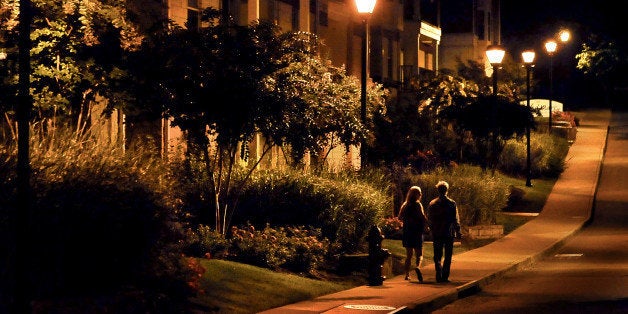 If a college student is disciplined by a school for sexual assault, the rapist can skip the punishment by transferring to a new university without anyone ever knowing.
The offense won't necessarily show up on a transcript. And administrators can simply note in a student's file that he or she faced disciplinary action without recording actual details. What's more, schools that accept transfer students aren't required to circle back to a previous school to check records. Even if they do, full disclosure isn't required, and the schools never have to inform the police.
Experts and sex attack survivors say this policy gap allows serial predators to commit new offenses somewhere else, and they want the loophole snapped shut.
"It makes it worse," said Katherine Rizzo, a student at Northeastern University in Boston whose rapist was found responsible for "sexual assault with penetration" during an April 4, 2011, disciplinary hearing and then transferred to the University of Maryland before an appeal hearing. His transcript shows only "pending disciplinary action."
"The more people get away with it, the more power people think they have and the worse their attacks will get," Rizzo said. "Schools are not trying to solve the problem. Schools are trying to get the problem off campus."
Northeastern officials noted colleges cannot prohibit students from withdrawing and transferring to another school "whether or not they are involved in a pending disciplinary action."
There are lots of examples of this attack-and-escape pattern. Take a case making big headlines right now: Jesse Matthew Jr.
Matthew is accused of abducting and planning to sexually assault Hannah Graham, a University of Virginia sophomore who has been missing for more than a month. (Human remains found by searchers over the weekend haven't yet been identified.) This isn't the first time Matthew has been suspected of sexual assault -- it's the fourth, authorities said. Yet this is the first time he's been held behind bars.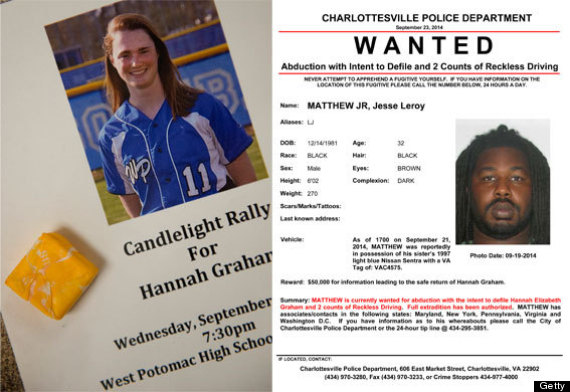 Matthew was accused of sexual assault while he was a student at Liberty University in Lynchburg, Virginia, in 2002. He left the school the same month. Matthew switched to Christopher Newport University in Newport News, Virginia, in January 2003. He left nine months later after he was again accused of sexual assault by a student.
Neither university will confirm if Matthew left in the midst of sexual assault allegations, or if he was punished for rape. (Both schools cite the Family Educational Rights and Privacy Act -- which permits a university to disclose if a student has violated university policy by committing a sexual offense. When pressed with this information, officials still declined to provide details.)
Christopher Newport University spokeswoman Lori Jacobs told The Huffington Post that transfer students "must be in good academic and disciplinary standing and eligible to return to the last college or university attended" to be accepted. Liberty spokeswoman Mitzi Bible said the school provided all the information CNU requested, but the documents passed along did not discuss student disciplinary violations or sanctions.
On Monday, Matthew was officially tied to a third sex attack when he was indicted in a 2005 sexual assault and attempted abduction of a woman, then 26, in Fairfax, Virginia. Police said he's also linked to the 2009 disappearance of Virginia Tech student Morgan Harrington.
Matthew's attorney did not respond to request for comment.
'WHAT DO YOU DO IF THEY LEAVE?'
If an accused attacker such as Matthew leaves a college before officials decide whether to punish him, the school would tell the next college only that there were "pending disciplinary proceedings," or they may not tell the other school anything. And even if school officials did find him guilty, that information would never be released to the public.
This gap is one of the "fundamental weaknesses in the college court approach," compared with the criminal justice system, said Peter Lake, professor of law and director of the Center for Higher Education Law and Policy at Stetson University.
"Colleges lack personal jurisdiction. We can't force someone to justice -- they can leave," Lake said. "And it leaves us with our hands very badly tied. What do you do if they leave? The really bad people are going to duck out of being held responsible a lot of times. It's a gap into which the bad people can slip away."
There is no standard on what information is shared about pending or past disciplinary actions for a sex attack -- no rules or agreements on what a school must tell another institution about someone under investigation for rape. As a result, schools regularly accept students who have been accused or punished for sexual assault -- either without knowing, or without caring about it.
The most recent guidance from the American Association of Collegiate Registrars and Admissions Officers tells college officials to leave disciplinary history off of a student's transcript, according to Brad Myers, the Ohio State University registrar. But higher education is facing increased pressure from judicial affairs officers to include information on serious student misconduct, like sexual assault, he said.
In the past, a school only found out about disciplinary action if it directly asked a student's former college, which isn't a routine practice. Myers suggested it'd be an "important benefit to give somebody on the receiving institution some sort of notice" if a transferring student is believed to have committed a sexual assault.
Other examples of how accused rapists have slipped away to avoid punishment include these cases:
Brandon Austin was suspended from the basketball team at Providence College in Rhode Island in the fall of 2013 for an alleged sexual assault, but transferred to the University of Oregon in January before prosecutors decided whether to press charges. At Oregon he was then accused of gang rape and suspended. But his third school, Northwest Florida State College, welcomed him with a scholarship in July.
Two student athletes found responsible for sexual assault and expelled from Virginia Wesleyan College were able to transfer to other schools and remain NCAA eligible, HuffPost confirmed. One, after pressuring the college, got Virginia Wesleyan to change his record from expelled to "withdrawn," to "assist him in seeking further studies."
Hope Brinn was bracing for more than a month for a disciplinary hearing with the male student at Swarthmore College in Pennsylvania that she and two others had accused of sexual assault. Then, 10 days before the hearing, Brinn got a call from Swarthmore telling her the student had withdrawn from the college. His transcript would never say what he was charged with. She later heard he had enrolled at the Arizona State University. "In some ways I was relieved he was all across the country," Brinn told HuffPost. "In other ways, I think he's a serial predator -- what's going to stop him from doing this again?" Another assailant Brinn knows of transferred from Swarthmore to the University of Redlands in California.
Horrified sex attack survivors feel doubly violated. Colleges rarely expel a student for sexual assault, as a Huffington Post analysis shows. Victims also fear perpetrators will attack again, given that research indicates a majority of campus sexual assaults are committed by repeat offenders.
"We're not talking about stopping their behavior, we're talking about changing their geographic location," said John Kelly, a Tufts University student whose attacker was found responsible for sexual assault, but was allowed to withdraw and switch to the University of Albany before expulsion could be imposed. "The reality is there are so many assaults that don't result in any disciplinary action. It's frustrating to know that the few that do just end up moving locations of a student."
Experts agree the current system -- or lack thereof -- is dangerous. "I think with respect to sexual violence, much of the generally accepted procedures now are based on an ignorance of the fact that campus sexual assault perpetrators are predatory," S. Daniel Carter, director of 32 National Campus Safety Initiative at VTV Family Outreach Foundation, a campus safety group born out of the 2007 Virginia Tech massacre. "Once there's an understanding that sexual assault perpetrators are predatory, the need for information sharing becomes critical."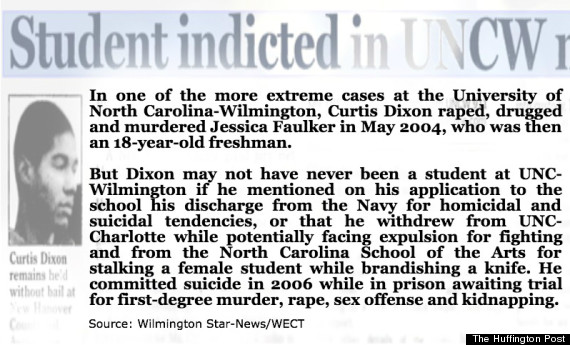 'THAT DOESN'T MEAN PEOPLE SHOULDN'T KNOW'
By the time Antonio Charles was arrested, and then dismissed from Miami University in December 2011 for sexual assault, he had already collected a slew of allegations for sexual misconduct on the Oxford, Ohio, campus.
In 2009, Charles was kicked out of his fraternity when the brothers of the house reported to the cops he was secretly videotaping women during sexual encounters without consent, according Oxford police records obtained by The Huffington Post. Oxford police investigated, seized his computer and found the videos, but decided they could not determine the victims' identities and "cleared" the case. The university, despite having a record of at least one woman who says she was one of those sex tape victims, did not punish Charles at the time.


Two years later, a woman went to police to report Charles for sexually assaulting her while she was intoxicated on Oct. 29, 2011. Charles was arrested on Nov. 3, and a little over a month later was expelled after a university disciplinary hearing, where a second student also accused him of sexual assault.
Family members of the woman said her assault would've been prevented if Miami had taken action when it had reports of Charles engaging in voyeurism. They sued the university in October 2013.
Miami President David C. Hodge promised in a letter to the victim's father that any school officials inquiring about Charles in the future would be told he violated "Miami's Code of Student Conduct, Section 103A, Sexual Misconduct or Assault and was permanently dismissed from the University."

Charles went on to enroll at West Texas A&M University in the fall of 2012. Mike Knox, the school's vice president for student affairs, confirmed to HuffPost that Charles remains enrolled there today, and that Charles submitted an official transcript from Miami when he started. Knox wouldn't say what was on those papers, citing federal privacy laws.
"WTAMU recently modified its transfer application to include a question seeking information about any prior disciplinary history an applicant may have from any school, college or university," Knox said. "All students, including incoming freshman, are asked to submit transcripts from prior institutions of higher education."
Charles declined to comment.
The Miami University victim's father, who asked to remain anonymous to protect his daughter's identity, said he's disturbed that an accused rapist could leave and start over, with no one knowing about his past.
"Could he have changed his ways? I don't know, he very well could have," the father said. "But that doesn't mean people shouldn't know about him."
Before You Go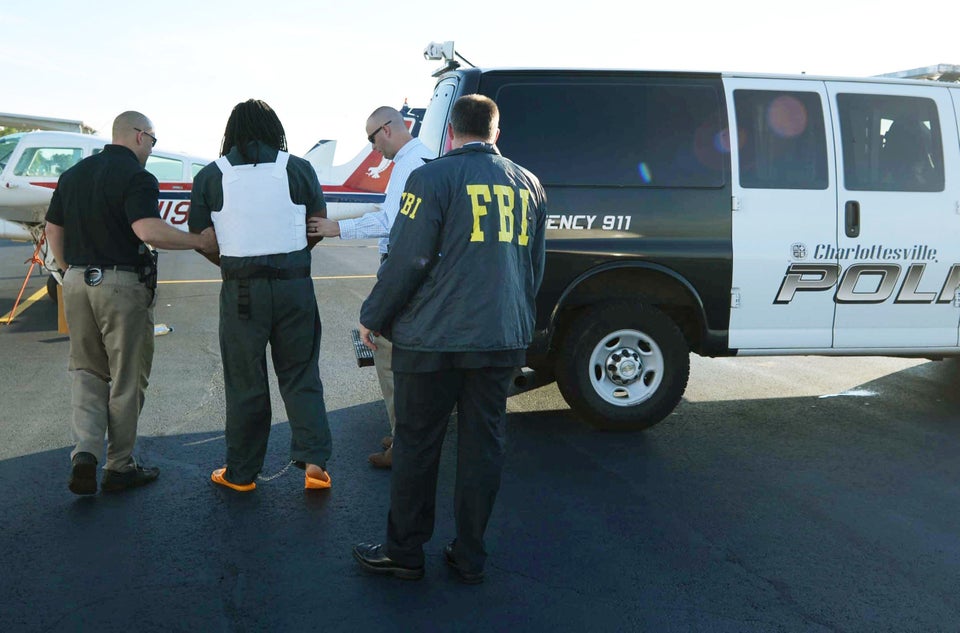 Jesse Matthew, Jr.: A suspect in the disappearance of Hannah Graham
Popular in the Community