Everything seemed to be done right when American University investigated Faith Ferber's sexual assault report. At a hearing this fall, the male student she accused admitted that he was responsible.
And that's when things fell apart, according to Ferber.
AU, a private university in Washington, D.C., punished him with just a year of probation. The dean of students told Ferber that her attacker would at least be barred from Greek life, she told The Huffington Post. But last week she learned that was not true. He's in a fraternity now.
Moreover, Ferber shouldn't even be talking about this, because AU made her sign a confidentiality agreement in order to participate in the hearing of her case. The school did that even though federal law and guidance from the U.S. Department of Education states that schools are not allowed to require confidentiality once such a case has been resolved.
Ferber has already filed a civil rights complaint against AU with the Education Department. On Tuesday, she is going public with her case along with women lodging similar complaints against Monmouth University in New Jersey, the University of Alabama at Birmingham and Indiana University Bloomington.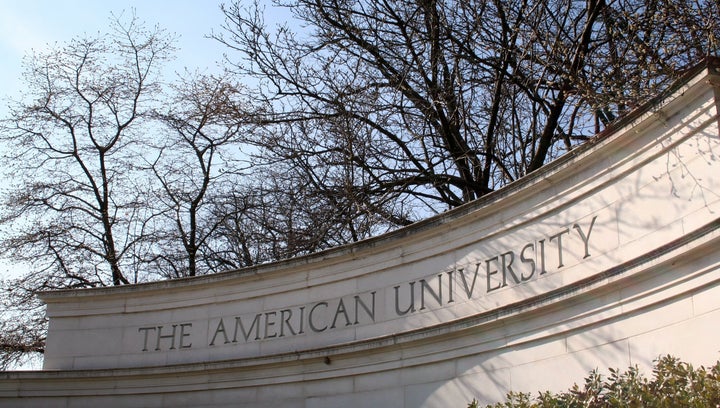 The women, two of whom are using pseudonyms, contend that their schools pressured them not to speak out about their attacks. One university allegedly asked a student to waive her federal privacy rights so that a third party could check out her medical records. The administrator overseeing another woman's case was himself accused of sexual assault.
Colleges are obligated to address reports of sexual assault under the gender equity law Title IX, regardless of whether the victim also takes her case to law enforcement authorities. These women told HuffPost they pursued their cases with the schools because they wanted their alleged assailants removed from campus.
They all said they decided to go public this week after being inspired by Lady Gaga's performance with 50 sexual assault survivors at the Oscars last month. Included in Gaga's show were three co-founders of the activist group End Rape On Campus, which helped the women file complaints with the Education Department.
All four schools declined to address the details of the accusations, citing federal privacy law and saying they have not had a chance to review the filings with the Education Department. They all vowed to cooperate fully with any federal investigation that may result from the complaints.
Probation For Him And A Gag Order For His Victim
In Ferber's case, American University refused to hold a hearing so close to finals in April, so the hearing was delayed until Oct. 30. At that time, the accused student pleaded "responsible" to the charge of sexual assault, according to Ferber. Documents filed with her Education Department complaint show the hearing panel reached that conclusion.
University administrators then asked Ferber what she thought her assailant's punishment should be, and she said she told them suspension and in-person educational sessions about consent. A little more than a week later, the dean of students told Ferber that the punishment would be a year of probation, a ban on participation in Greek life, and review of an online education module about sexual assault, she said.
When Ferber complained that online education would not be effective, she said the dean responded, "Well, we didn't want it to be that hard for him to finish."
Ferber found out last week that her assailant was also not banned from Greek life. Administrators confirmed that in an email to her, which was shared with HuffPost, and said they hadn't told his fraternity about his admission of sexual assault.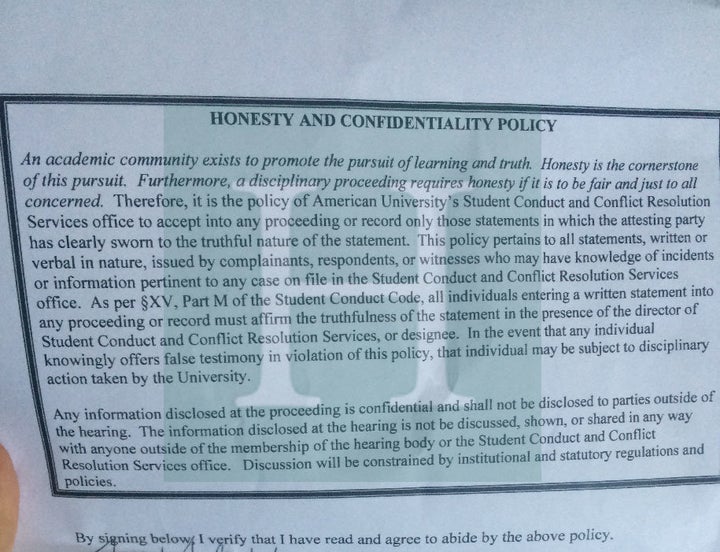 Ferber is prohibited from telling the fraternity either, because at the hearing, the university required her to sign a gag order about her own case, a copy of which was obtained by HuffPost. The Education Department has been saying clearly since the George W. Bush administration that victims can't be required to sign such an agreement. While AU wouldn't comment on the specifics of Ferber's case, the school said that "all students who participate in a disciplinary hearing, regardless of the type of alleged misconduct," must sign such an agreement.
"Obviously I'm violating my confidentiality agreement now, and I'm OK with that," Ferber said, "because I would love to see AU try and bring charges against me that's more harsh than disciplinary probation, because that's what my perpetrator got for sexual assault."
She Was Barred From The Library To Avoid Him
A woman who asked to be called Shannon accused the University of Alabama at Birmingham of bias against her and of ignoring medical records that showed she'd been drugged the night she says she was assaulted.
Shortly after Shannon reported the matter to the university this past October, a student conduct administrator "told me it'd be best to drop out for the semester," she told HuffPost.
A no-contact order was put in place, but Shannon said she was the one who had to avoid encountering him: She would enter campus buildings through the back entrances, had to park in less convenient spots, and wasn't allowed to use the undergraduate library, which was more centrally located and where her friends studied. She wasn't even allowed to use elevators in some buildings and instead had to take the stairs, according to documents with her Education Department complaint.
"I hate my school," Shannon told HuffPost. "I hate being there when I don't have to be. It's uncomfortable."
After nearly three months, the university's outside investigator -- a divorce lawyer -- decided the accused was not responsible. The investigation had not reviewed Shannon's rape kit evidence, spoken with her psychiatrist or looked at photos that corroborated the bruising she reported, according to her complaint. The accused was told he could consult with an attorney, but she was not, the complaint said.
Shannon appealed the investigator's decision. She asked one administrator how students are normally disciplined in sexual misconduct cases and said the administrator replied, "Until you get a lawyer from 'The Hunting Ground' that makes us provide you with that information, I cannot tell you that." ("The Hunting Ground" is a 2015 documentary about college sexual assault.)
On March 3, according to Shannon, the university asked her to waive her rights under the Family Educational Rights and Privacy Act so they could hand over her medical records for a third-party review. The school gave her one day to decide.
"The assault was bad," Shannon said, "but the way my school has treated me has created more trauma than the original assault did."
Nobody Could Talk About The Attack
A woman who asked to go by the pseudonym Sarah said she experienced similar problems at Monmouth University, when she reported a sexual assault in February 2015. Sarah said she declined to pursue student conduct charges against the alleged assailant partly due to pressure from administrators not to talk about her case.
Sarah said that she and the accused were barred from having contact with each other directly or through third parties. But she believed that really "they were trying to keep everyone quiet about it."
At one point, an administrator grilled her about speaking to classmates about being assaulted, she said. At another, according to Sarah, Monmouth essentially put a gag order on one of her friends for making a comment on Facebook about rape culture.
Sarah said she was also told that if she went forward with conduct charges, the university might not consider as evidence the text messages she had from the accused apologizing for his "actions" that night and saying he was "ashamed" of what he did.
"They couldn't guarantee I would be able to use the strongest evidence I had," Sarah said.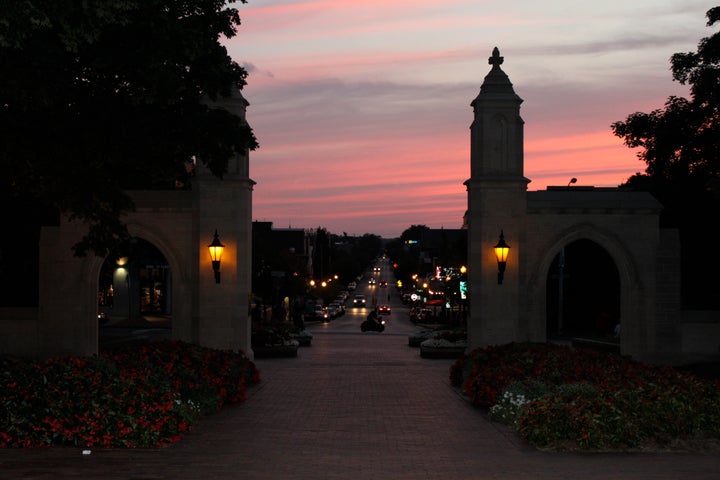 Oops, A Protective Order Wasn't Put In Place
Hailey Rial said she reported a sexual assault at Indiana University Bloomington in September and requested a protective order, a common step in Title IX cases. But Rial learned two months later that there was no such order because, according to her Education Department complaint, no one at the university had arranged the meeting that it requires before putting protective orders in place.
Rial felt unsafe on campus without a protective order, much less a resolution in her case, she told HuffPost. Since she couldn't have the accused removed from her dorm, she tried to move and was charged $1,600 for it. Eventually the money was refunded after she and her family complained about a range of fees incurred throughout the case, she said.
The case wasn't resolved until February, by which time Rial had left campus. She therefore participated in the hearing via Skype, which she argues in her complaint put her at an unfair disadvantage: Everyone in the room was given copies of witness statements, but she said the school refused to send her those files through email. The accused was found not responsible.
Rial, who transferred to the South Bend campus of the IU system, said that whatever the outcome, she isn't going back to Bloomington.
"I know that I don't want to be at that large of an institution," she said. "I feel like that's a lot of the problems with this -- the school is so large, they just don't care about students the way that they should be caring about them."
Popular in the Community