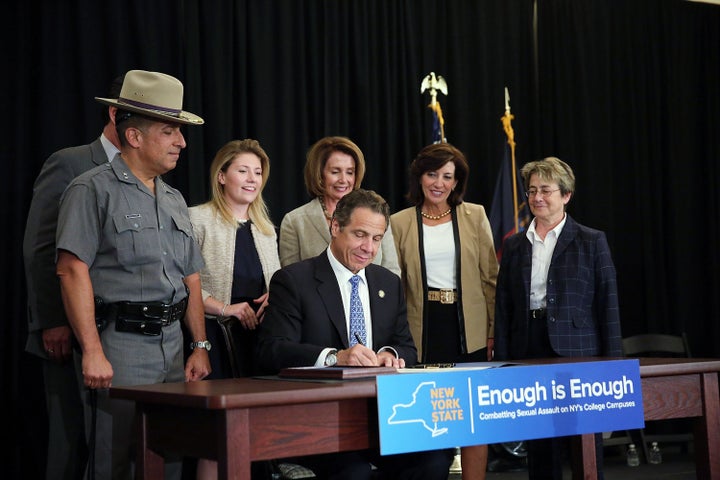 Most colleges and universities do not note on academic transcripts if students have been suspended or expelled for serious misbehavior, such as sexual assault, physical violence, theft or drug use, according to a new survey.
The American Association of Collegiate Registrars and Admissions Officers has recommended for two decades that school keep track of information about students' disciplinary actions, but not include it on academic transcripts. The professional organization's latest survey indicates that schools have heeded AACRAO's advice.
Ninety-five percent of respondents said their school excludes minor disciplinary violations from academic transcripts and 85 percent said they do not include a student's "ineligibility to re-enroll due to major disciplinary violations." However, 40 percent of respondents said they believe academic transcripts should mention if a student is not able to re-enroll due a major disciplinary violation.
AACRAO has now shifted from saying that including notations about disciplinary actions for major student conduct violations is "not recommended" to "optional," the organization said Wednesday in a message to members. Its 2016 Academic Record and Transcript Guide includes examples of how to notate these violations on a transcript, and acknowledges that there will likely still be debate about the issue. AACRAO is expected to discuss the survey results at its annual meeting next month.
The Association of Title IX Administrators, a higher education professionals group, last year began calling for schools to note on academic transcripts if a students has been dismissed or expelled over a sexual assault accusation.
The debate surrounding whether to include misconduct on transcripts extends beyond sexual assault cases, however. ATIXA's position applies to "any student expelled for being too dangerous to continue to attend a college." The increased frequency of shootings on campuses likely further explains why "public opinion on the notation of disciplinary actions on transcript is changing and changing fast," AACRAO said in its message this week.
Related
Popular in the Community