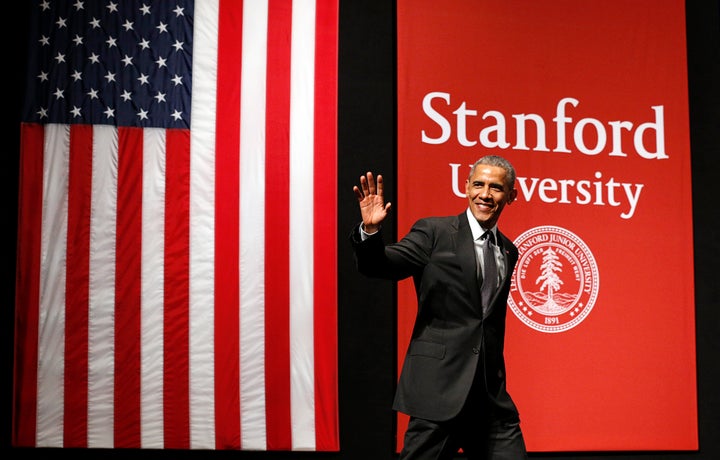 Less than a month after Vice President Joe Biden penned an emotional letter to the woman sexually assaulted by Brock Turner, the White House has announced sweeping new rules for future visits to colleges campuses.
The move is the latest in a series of dramatic steps taken by the White House to make it easier for victims to report the crime and for schools to punish offenders.
Eilperin notes the Department of Education currently has 253 ongoing investigations into the handling of sexual assault, nearly fives times the amount underway just two years ago.
The White House has been stepping up its response to sexual violence on college campuses in recent years, including a move in 2014 to launch the Task Force to Protect Students from Sexual Assault. Both the president and vice president have long sought to raise awareness about the issue, and Biden told the Post he'd like to take away federal money from colleges and universities that fail to "put the pedal to the metal."
A group of 31 U.S. senators recently warned colleges and universities may be underreporting sexual assaults and domestic violence on campus. Just 9 percent of 11,000 schools required to report the number of assaults on campus said they had any occurrence of such crimes.
As The Huffington Post's Tyler Kingkade reported, those numbers directly conflict with peer-reviewed research that show 1 in 5 female students will experience such violence by the time they graduate college.
In June, Biden wrote a letter to the woman sexually assaulted by Stanford swimmer Brock Turner, who was sentenced to just six months in prison for the crime.
"I am filled with furious anger — both that this happened to you and that our culture is still so broken that you were ever put in the position of defending your own worth," he wrote.
Biden is a spokesman for the White House's "It's On Us" campaign to end sexual assault before it takes place. More than 344,000 people have pledged their support for the initiative.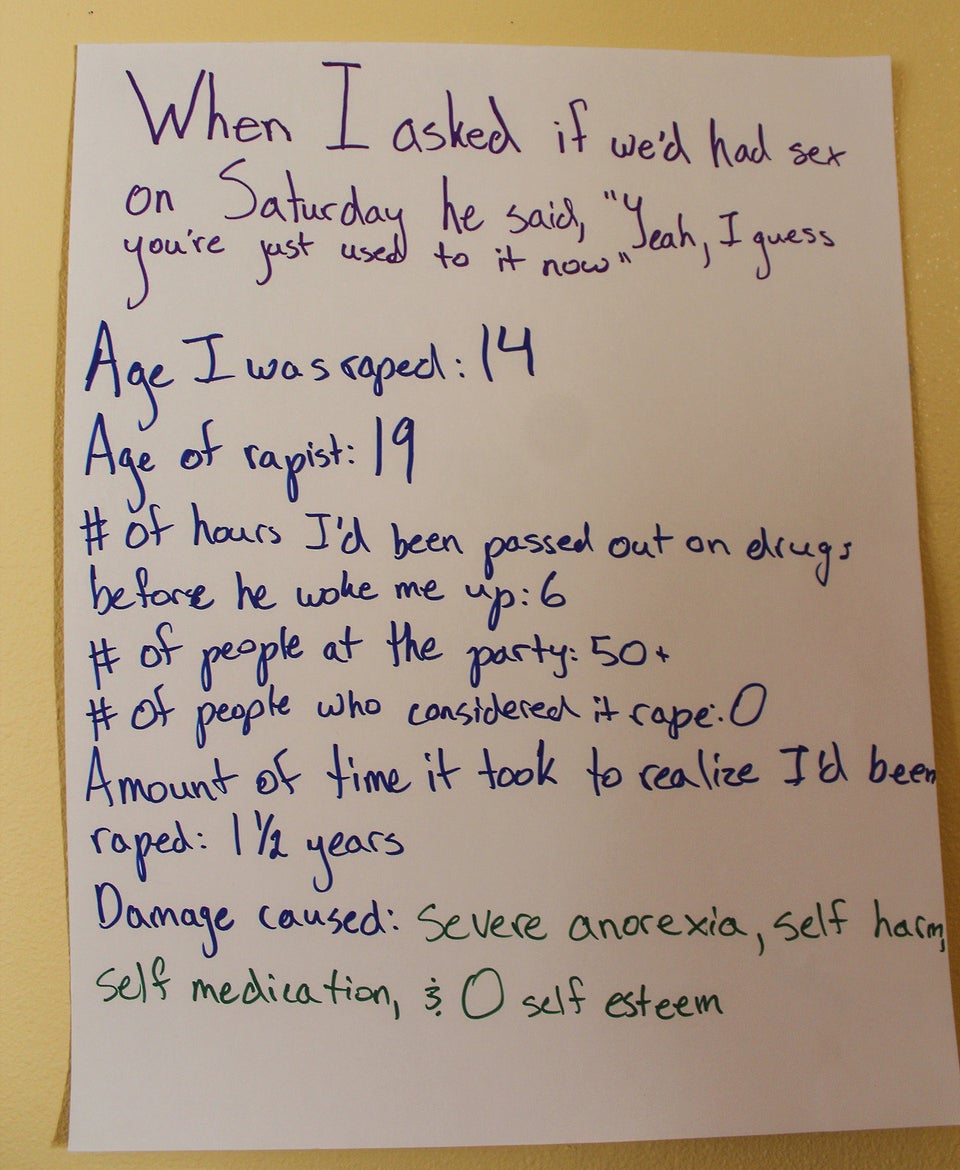 Images From 'Surviving In Numbers' -- A Project Highlighting Sexual Assault Survivors' Experiences