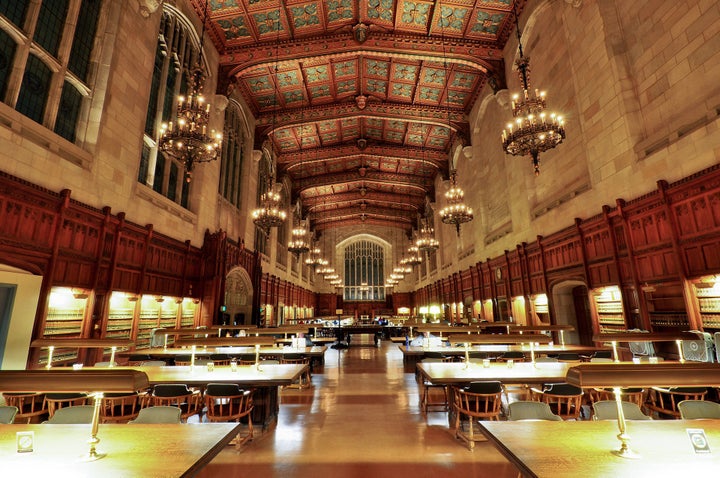 Students accused of sexual assault are complaining about the failure of universities nationwide to interview their witnesses, echoing similar complaints from alleged rape victims.
There is, in fact, no requirement that a college interview all available witnesses, which some critics of campus sexual assault investigations consider a significant flaw.
Male students filing lawsuits against Columbia University and Vassar College in New York, Reed College in Oregon, Duke University in North Carolina, Washington & Lee University in Virginia and the University of Michigan contend that when they were accused of sexual assault -- falsely, they say -- their schools failed to hear from witnesses whose testimony might have exonerated them.
The federal gender equity law Title IX requires colleges to address sexual harassment and violence on campus, and the U.S. Department of Education has said that means investigating allegations of a student assaulting a classmate. The department's Office for Civil Rights guidance has said investigations must be equitable, providing similar rights to both parties in these cases, but the department has not prescribed how or which witnesses should be interviewed.
While it may not be required, legal experts have said there is little reason why a university shouldn't choose to interview all available witnesses.
The Foundation for Individual Rights in Education, a civil liberties group and longtime critic of college rape investigations, believes that schools should make an effort to interview all witnesses, including non-students who might have more neutral testimony.
"It could be an injustice for whichever student would've benefited [from the witnesses who were ignored]," said Joe Cohn, FIRE's legislative and policy director. "You don't have the problem in a criminal justice system with subpoena powers. But there's an additional reason to be angry at the schools who don't even make an effort. Even if it's not because of bias, it might be because of incompetence."
A John Doe at Columbia, a member of the men's crew team, insisted that his sexual encounter was not only consensual but his accuser's idea. As is typically the case, absent physical evidence, the university was left to determine who was more credible. (Especially in such situations, legal experts recommend interviewing all available witnesses.) But Columbia failed to interview three students present on the night of the alleged assault, Doe claimed, and none of them were invited to participate in the eventual February 2014 hearing.
Just as alleged sexual assault victims at Columbia have said, Doe noted that school investigators declined to record interviews and instead took handwritten notes. And just as victims have complained, Doe declared the notes to be inaccurate when he saw them the following October. He was ultimately found responsible for "non-consensual sexual intercourse" and suspended for a year.
Columbia has declined to comment on how it interviews witnesses in these investigations. However, the response from Washington attorneys hired by Columbia suggests the school's take on any criticism for not interviewing all witnesses.
"The investigator retains significant discretion to determine whom she will interview," Columbia's attorneys said in court documents, arguing that some witnesses mentioned by Doe were irrelevant because they weren't present during the sexual encounter. "The policies do not, however, give either the complainant or the respondent the authority to dictate which witnesses the investigator must interview; that is a matter for the investigator's professional judgment," the attorneys continued.
Corey Rayburn Yung, a University of Kansas law professor, who considers the idea of not interviewing witnesses "baffling," told HuffPost that colleges should "do interviews promptly and interview everyone" available. Djuana Perkins, a consultant frequently hired to help with college sexual assault cases, wouldn't interview character witnesses, but said she might interview witnesses suggested by the accused and accuser "just to make students feel satisfied."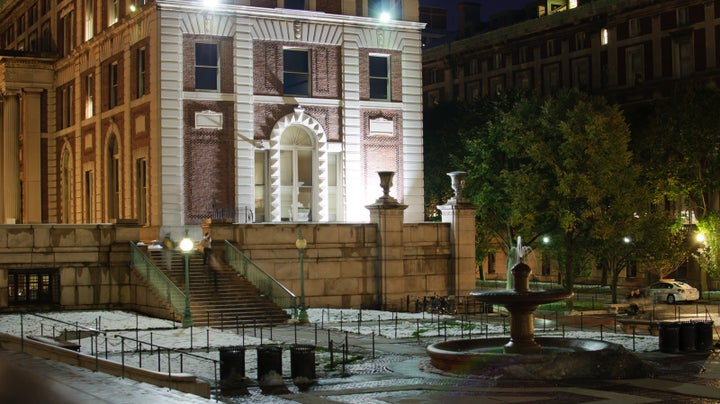 Columbia's lawyers in the Doe case noted that the investigator did interview one witness recommended by the accused and said that the decision not to speak with others "does not show that Columbia disregarded its own Policies and Procedures or that it acted arbitrarily."
"Having those witnesses and witness statements corroborate either side's story of what happened can be really helpful," said Tracey Vitchers, chair of Students Active for Ending Rape, an advocacy group originally founded at Columbia.
The court dismissed the Columbia case in the spring, noting that Doe couldn't prove some of his allegations and that others presented as evidence of sexual discrimination were not. The same happened to the Vassar College lawsuit.
However, the suits against Reed, Duke, the University of Michigan and Washington & Lee are still pending. The plaintiffs in these cases all argue that their schools dropped the ball talking to witnesses.
The unidentified male student at Reed was accused of sexual assault stemming from a drug-induced group sex encounter, but two witnesses from the night in question were never contacted, the accused student claims. Reed responded in court that at least one witness declined to speak with investigators and denied the accused's allegations that it didn't examine all relevant and available evidence.
The University of Michigan suit, brought by a student named Drew Sterrett, argues that he was not told the names of the four witnesses interviewed until after findings in his sexual assault case were issued in February 2013. Withholding the names of the witnesses, Sterrett contends, violated his due process rights because it made it "impossible" to respond to their statements. (In the accuser's deposition, she too said she had no idea who the witnesses were in the summary presented ahead of the hearing.)
In court filings, the University of Michigan did not deny that it had withheld the names, but said Sterrett did at a later point find out who some of the witnesses were and did contact them. Sterrett still claims that two other witnesses were never interviewed.
The court threw out Sterrett's Title IX challenge in the suit, but he was allowed to continue litigation on his due process claim.
At Washington & Lee, an anonymous male student said he didn't get the chance to present witnesses at his hearing who would have argued for his version of events. University officials did conduct interviews with several witnesses, but the accused student claims all but one were friends or acquaintances of his accuser.
In its court filings, Washington & Lee largely denied the accused's claims, while noting that the actual witness statements were included in the investigation report given to the hearing panel. The school conceded that it did not interview two witnesses suggested by the accused, but said it made that choice because those witnesses were going to speak about a separate sexual encounter with the accuser.
Lewis McLeod, the student suing Duke, claims the investigator in charge of his case failed to interview several key witnesses and did not record the interviews she did conduct. McLeod obtained an preliminary injunction against Duke in May 2014 after the school ordered him expelled just prior to his graduation.
Duke has responded in court that it may exclude witnesses it deems "duplicative or immaterial" -- a point also stated in its handbook. McLeod's lawsuit is scheduled to go to trial early next year.
According to Cohn, the FIRE official, these cases demonstrate why the right to counsel in college investigations would be beneficial -- so that the accused and the accuser can have someone pushing for proper procedures.
Related
Popular in the Community