Facing mounting pressure from lawmakers, sexual assault survivors and activists, the U.S. Department of Education on Thursday released for the first time a comprehensive list of colleges and universities under Title IX investigation.
Fifty-five higher education institutions are currently under review by the department's Office for Civil Rights for allegedly mishandling sexual assault and harassment on campus in violation of the gender equity law Title IX.
"We are making this list available in an effort to bring more transparency to our enforcement work and to foster better public awareness of civil rights," Assistant Secretary for Civil Rights Catherine E. Lhamon said in a statement. "We hope this increased transparency will spur community dialogue about this important issue. I also want to make it clear that a college or university's appearance on this list and being the subject of a Title IX investigation in no way indicates at this stage that the college or university is violating or has violated the law."
Women who have filed complaints leading to such investigations have long criticized the Education Department for shielding schools under investigation and for not providing enough transparency on the reviews. Prior to the list's release, the department only confirmed when a school was under review upon request, which usually resulted from disclosure by a complainant or the school. The department has typically released information about an investigation after a resolution has been reached.
Sen. Claire McCaskill (D-Mo.) also expressed concern about keeping the investigations under wraps, telling The Huffington Post in April, "I think some questions need to be asked about what is the value of keeping these investigations closed until they have been concluded."
As stipulated Tuesday in a report from the White House Task Force on College Sexual Assault, the OCR will update the list regularly and make it available to the public upon request. Title IX complaints involving sexual violence cases shot up from 17 in Fiscal Year 2012, to 30 in 2013 and 37 in the first half of FY 2014 alone.
The Huffington Post previously tracked all colleges known to be under Title IX review. If a college was not on the list, it was because the complainant, the school or the federal government had not disclosed that an investigation was underway.
Survivors applauded the move but want to ensure the department is still taking steps to protect the anonymity of survivors so they don't face retaliation on campus by peers or administrators.
"It's a great first step towards transparency, but we hope that there will be an increased effort on behalf of the OCR to also support those that are filing complaints," Andrea Pino, a complainant against UNC-Chapel Hill and co-founder of End Rape on Campus, told HuffPost. "Announcing an investigation can open survivors to retaliation, and it's important that the OCR also take emphasis on providing survivors an option to opt out of having their investigation announced if it could endanger them, especially in small institutions where anonymity is less of an option."
A group of student activists under the name of Ed Act Now were denied a complete list of Title IX investigations underway when they met with the Education Department in 2013, according to Alexandra Brodsky, co-founder of the survivor advocacy group Know Your IX.
Brodsky, who helped spark an investigation of Yale University when she filed complaint in 2011, said the department's reasons for withholding the information varied from taking too long to put documents together to worries about hurting a university's reputation too much. She called the release Thursday an "exciting" development that shows the White House task force has listened to student demands.
"It allows the public to hold schools accountable, it allows us to hold the Education Department accountable when we see a school being under investigation for years with no conclusion," Brodsky said.
If a college is found to be in violation of Title IX after a federal investigation, it often leads to some form of a resolution with the Education Department, which can entail rewriting policies, requiring staffing changes or other mandates. In some cases, the Education Department can refer the matter to another agency, such as the Department of Justice, or move to cut off a school from all federal funding. No higher education institution has ever lost federal funding due to Title IX violations.
The list of colleges and universities under federal Title IX investigation for alleged mishandling of sexual assault and harassment on campus appears below the map.
Map Key: Dark red markers indicate a federal investigation is currently underway, light red means a complaint was filed but no investigation has been opened yet. Blue indicates the school is facing a controversy over sexual violence cases not specifically related to a federal complaint or investigation.
Arizona State University
Butte-Glen Community College District
Occidental College
University of California-Berkeley
University of Southern California
Regis University
University of Colorado at Boulder
University of Colorado at Denver
University of Denver
University of Connecticut
Catholic University of America
Florida State University
Emory University
University of Hawaii at Manoa
University of Idaho
Knox College
University of Chicago
Indiana University-Bloomington
Vincennes University
Boston University
Emerson College
Harvard College
Harvard Law
Amherst College
University of Massachusetts-Amherst
Frostburg State University
Michigan State University
University of Michigan-Ann Arbor
Guilford College
University of North Carolina-Chapel Hill
Minot State University
Dartmouth College
Princeton University
City University of New York - Hunter College
Hobart & William Smith Colleges
Sarah Lawrence College
State University of New York at Binghamton
Denison University
Ohio State University
Wittenberg University
Oklahoma State University
Carnegie Mellon University
Franklin & Marshall College
Pennsylvania State University
Swarthmore College
Temple University
Vanderbilt University
Southern Methodist University
University of Texas-Pan American
College of William & Mary
University of Virginia
Washington State University
University of Wisconsin-Whitewater
Bethany College
West Virginia School of Osteopathic Medicine
Before You Go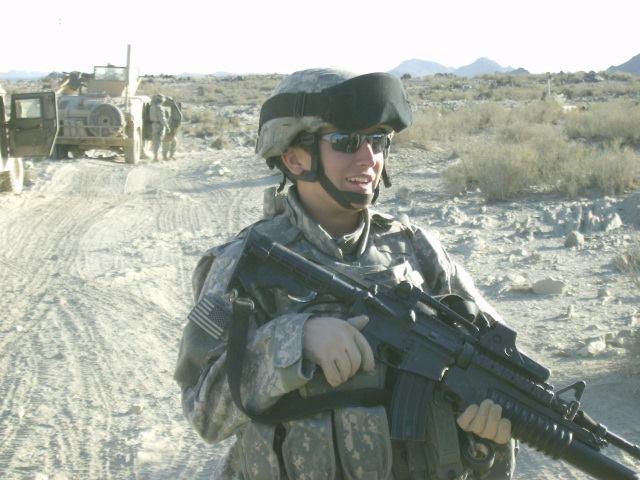 The Faces Of Military Sexual Assault
Popular in the Community