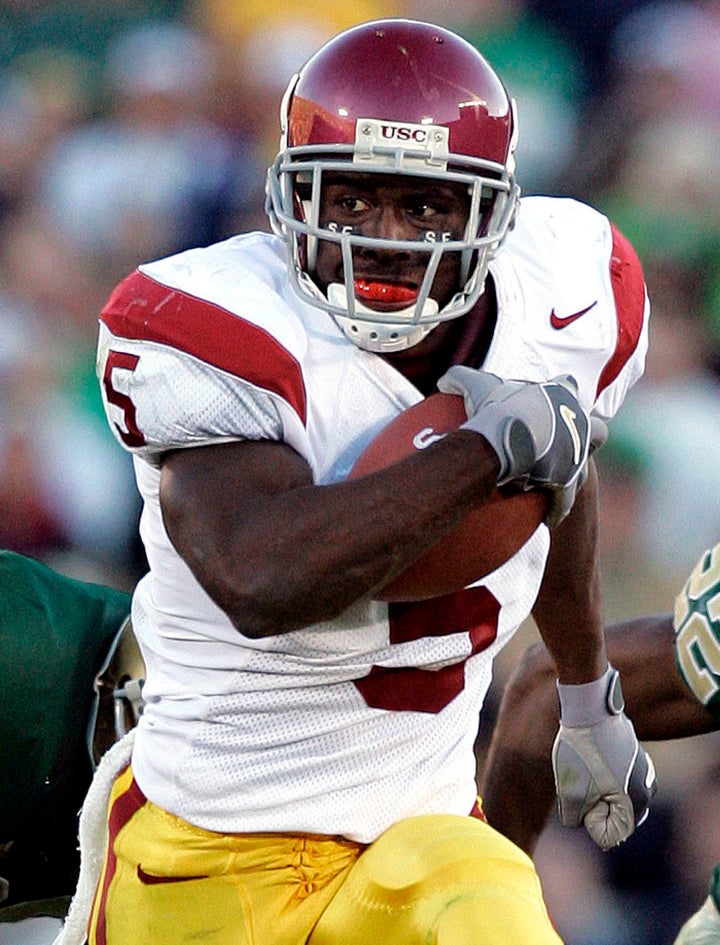 For years I have been arguing that schools across the country should be doing more to assist qualified student-athletes in making the transition from college to professional sports leagues. (For a longer law review article on this subject please go here.) Unfortunately the message has largely been ignored. This is in part because I made the strategic error of emphasizing the potential value of this service to student-athletes rather than stressing the potential financial consequences schools could suffer in failing to address the need. This failure to take responsibility in assisting our elite student-athletes has triggered a slew of recent high-profile scandals and has increased the negative profile of college athletics.
The NCAA is well-intentioned and correct when they remind the public that most of the nearly 400,000 student-athletes will go pro in something other than sports. College career centers work tirelessly in assisting the general student body, including most student-athletes, in finding jobs in this difficult job market. However, student-athletes that consider making the transition to professional sports are afforded little guidance from the very schools reaping the benefits of their talents.
As high profile college athletes sign enormous contracts when they turn pro in men's basketball and football, the public collectively shakes its head and ponders why society has evolved to value athletic talent at such a premium. Lost in the glare of the spotlight is the damage inflicted by mistakes and inefficiencies when student-athletes navigate the process of turning pro without unbiased and knowledgeable professional counseling.
Student-athletes with the opportunity to make a living playing their chosen sport are faced with a multitude of decisions which will forever affect their long-term financial security. These decisions include: when is the right time to forfeit eligibility and leave college early, how high will I be drafted, do I need disability insurance while I compete in college, how do I navigate the confusing and risk-laden process of selecting an agent, do I need a financial advisor, and perhaps most significantly, who do my family and I turn to for unbiased expertise in this process? Compounding the problem is that most of these student-athletes confront this perilous journey without a support network -- be it family or friends -- that have any expertise or insight into the business of professional athletics.
In recognizing these potential pitfalls, in 1984 the NCAA passed legislation to permit schools to set up Professional Sports Counseling Panels to assist student-athletes in this process. These panels are granted the mandate under NCAA rules to provide guidance in ways no one else, on- or off-campus, is permitted. They can liaison with professional leagues and teams, interview potential agents, and engage in real negotiations with teams about potential contracts -- all on behalf of student-athletes. Furthermore, under NCAA regulations, members of these panels are appointed by university presidents not athletic departments thereby reducing potential conflict when advising student-athletes regarding their best interests.
Unfortunately only a handful of institutions have taken advantage of this opportunity as schools clearly have yet to understand the value in this service. For the past two decades the argument to provide this counseling has been a normative one -- it's the right thing to do for our student-athletes. Higher education recruits student-athletes to don our uniforms and compete in large conferences bringing glory -- and revenue -- to our schools. However, by and large, schools have shown no commitment to helping the most talented student-athletes enter the next phase of their careers as we do for the rest of our undergraduate population. This specific guidance should not come from coaches or athletic staff who are neither trained nor unbiased in the process.
In emphasizing the need for broader use of professional sports counseling for student-athletes, I should have made a financial argument rather than a moral one. Better guidance for student-athletes and their families about this process could save schools millions of dollars. Think about what has transpired in the past 18 months or so on the campuses of the University of Southern California, the University of North Carolina, The Ohio State University, and most recently at the University of Miami. All of these programs had elite student-athletes, competing in high-profile sports, who were caught taking extra benefits in areas related to the process of transitioning to professional sports.
Sure, it is easy to believe these were simply the actions of individual players with their hands out, but the story does not end there. No amount of counseling or guidance will eliminate unscrupulous actors from encouraging illicit behavior from student-athletes. Yet the most damning reality of these situations is the fact that the schools at best didn't address the environment in which these problems persisted or, at worst, enabled or chose to ignore, the inappropriate activities.
This is not to argue that having a professional sports counseling panel to assist a player transition from college football to the NFL ensures that when an agent, runner or booster offers money it isn't accepted. However, this service does guarantee three things: 1) it forces the player to make a conscious decision about breaking clearly defined rules; 2) it ensures the student-athlete knows that the school cares about his success after leaving campus which strengthens the bond to the institution; and 3) it allows the school to defend itself by demonstrating it provided education and guidance throughout the process. Rather than addressing violations after they become public, ignorance regarding the transition process could be eliminated entirely and transparency provided, with a modicum of effort and investment by institutions.
So, in focusing on the financials we ask the question "how much money does having a panel save a school?" Bowl appearance fees, sagging attendance, attorney's fees, direct restitution penalties and a slew of other ancillary costs led The Los Angeles Times to estimate that the Reggie Bush scandal at USC cost the institution tens of millions of dollars.
Probably most significantly, yet hardest to quantify, will be the long term damage to the reputation of the University as a whole. Beyond the staggering direct costs is the harm to the school's overall brand; tarnished as an institution because it allowed athletics to shape its public perception. There are many problems with college athletics -- especially in the way student-athletes are affected by the charge that schools only care about the revenue that follow men's basketball and football. While we can continue to debate the merits of radical reform, there is an easy remedy that would greatly aid student-athletes and institutions alike: let's provide greater guidance and support to the talented student-athletes who are generating significant revenues to their schools.
Calling all HuffPost superfans!
Sign up for membership to become a founding member and help shape HuffPost's next chapter