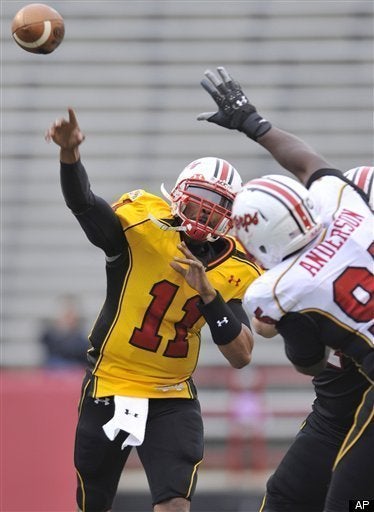 The gap between money spent on academics and sports is massive at some schools, according to a recent report (.pdf) from the Knight Commission on Intercollegiate Athletics.
The report notes that from 2005 to 2008, athletics spending increased at more than twice the rate of academic spending at nearly all of the 103 Football Bowl Subdivision schools. On average, FBS schools spend more than six times as much on athletics per capita than on academics. And most schools are forced to tap general university funds to balance their athletics budgets.
The disparity between student and athlete spending can be seen in the chart below. The Southeastern conference has the highest average athlete price tag, at $144,592 per athlete. Compared to an average of $13,410 spent per student, the rate of spending per athlete is 10.8 times higher than the rate of spending per student.
The report predicts that some athletic budgets might top $250 million by 2020.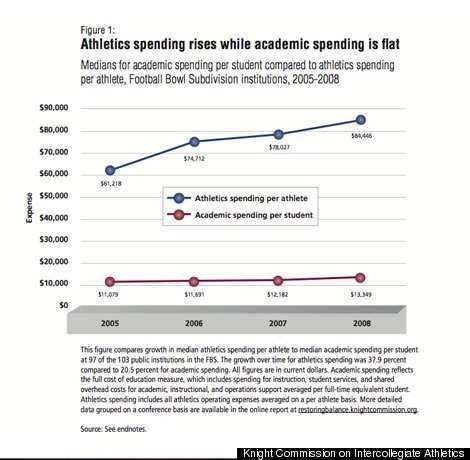 What do you think? Should schools' athletic spending be regulated? Join in the discussion below.
Popular in the Community