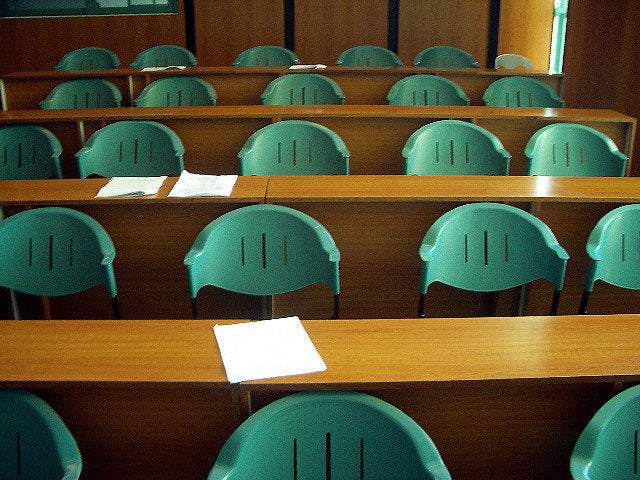 Counseling offices around the country are gearing up to send out current grades of seniors, the last large task on the Application Support checklist for the Class of 2013 -- so can the next class be far behind?
As juniors put together and review their college lists, it makes sense to talk about one of the most misunderstood parts of the college application process -- testing. Here's a quick Q and A on the basics -- follow this advice, and all the details that drive other students crazy will fall into place for you.
Which test should I take -- ACT or SAT?
You want to take the test that will best show your academic ability, and the only way to do that is to take each test once, review the scores, and think about the amount of stress you felt when taking each test. In most cases, the test you felt most comfortable with is the one where you had the highest score; take that one a second time before junior year is over, and you'll be in great shape.
That's a lot of money to spend on tests. Can my PSAT and PLAN scores help me decide which test to take?
They can help some, yes. PLAN is patterned after the ACT, and students usually take it in 10th grade, which was a year ago -- so you may know more now that you did then, which impacts your test scores (we hope!) Still, if your 10th grade PLAN scores are much stronger than your 11th grade PSAT scores, that suggests ACT is the test for you. If your PSAT scores beat your PLAN scores, it's still worth it to take both tests.
Should I send all of my test scores to a college?
The short answer here is yes. You can send your scores to up to four colleges when you sign up to take the SAT or ACT -- that's part of the testing fee. If you wait until after you see your results to send your results, it costs about $10 per college to order them -- and every college I know swears that low test scores don't hurt your chances of admission if you send in a higher set of test scores.
Is that really true?
I can only go by what the colleges tell me. Some say they have a computer sort through your scores, so the admissions committee only sees your highest scores. Other counselors tell me of colleges that do look at low scores -- these colleges may say things like "your complete test history gives us a clearer picture of your true abilities." A vast majority of colleges want to help you get admitted, not hold you back; but if you wonder about test scores, ask about their policy before you send them in.
What's the worst thing I can do when it comes to test scores -- send too few, or send too many?
Not send any at all. A growing number of students don't send test scores to colleges until the student sees them -- but that takes extra time, extra money, and extra discipline. More students have their applications deferred, delayed, or simply not read because they don't remember to send the scores in until it's too late--and counselors can't send in official test scores for students. If you want to wait, fine--but don't forget to send them.
Do all colleges require the SAT or ACT?
No -- in fact, almost 850 don't require them for most of their students. Check the list here, then call the college to confirm the policy.