Before her sophomore year of college, Hailey Weiss grabbed an old notebook from her parents' home to use throughout the school year. She soon learned that the notebook had significant meaning for her parents before she was even born.
Hailey went through old school supplies at her parents' house at the suggestion of her mother, Carrie Weiss. Carrie didn't realize that the borrowed notebook was the same one she had used while she and her husband, Jeff, faced infertility when trying to start a family.
A few days after Hailey arrived at the College of New Jersey, she learned the notebook's previous purpose when she discovered a gestation calculator wheel in one of its pockets, a separate calendar that showed dates between 1995 and 1997 and her mother's handwriting on pockets labeled "referrals," "prescriptions" and "questions."
"The notebook I'm using for college helped you guys keep track of creating me! (Pretty sure)," Hailey texted her mom and dad.
"You are my miracle," her mom later replied.
Read their conversation below.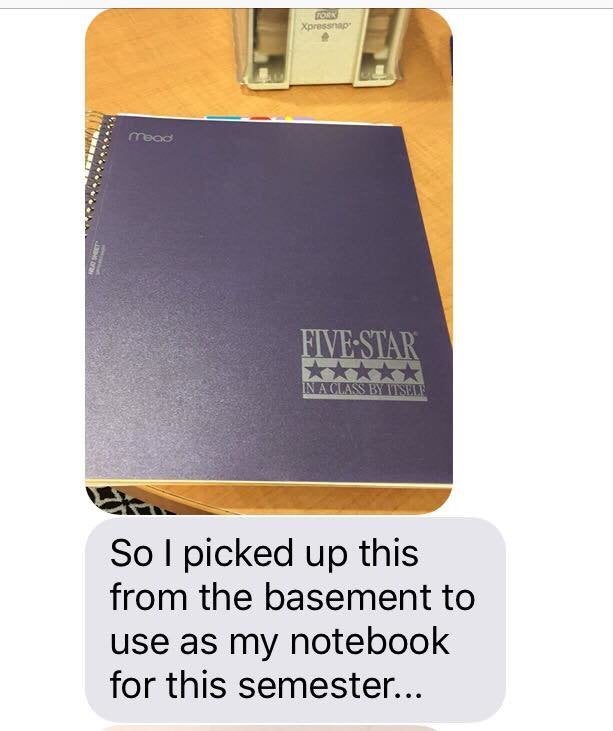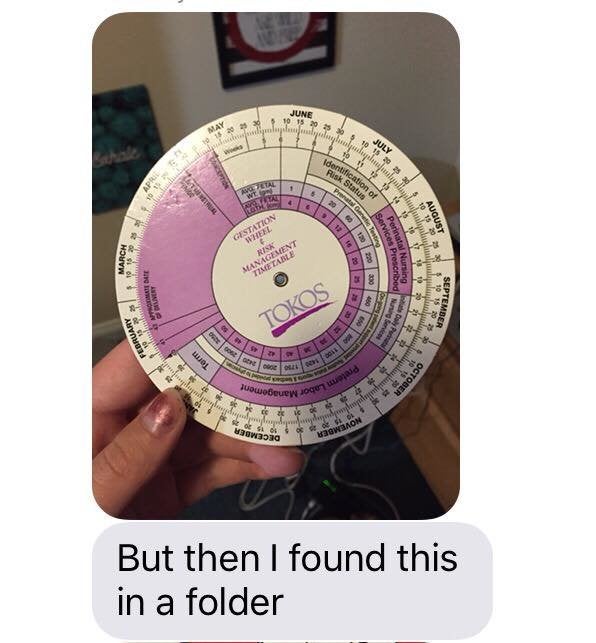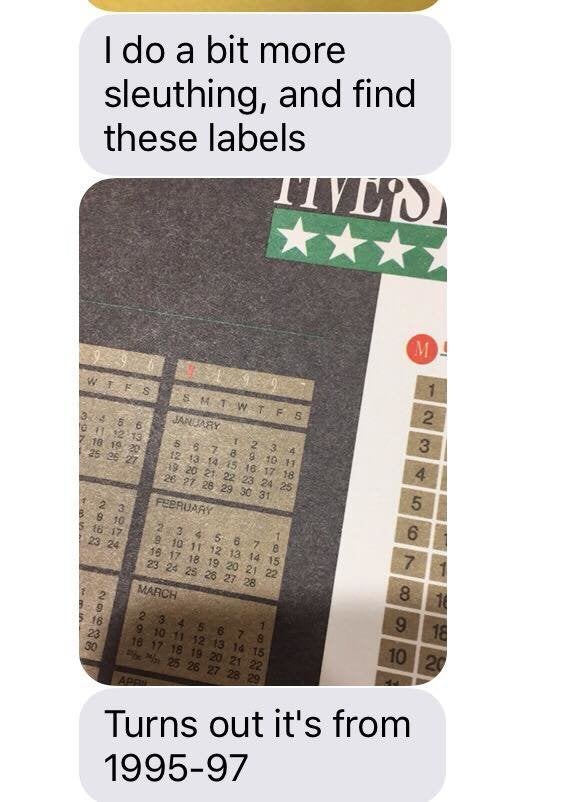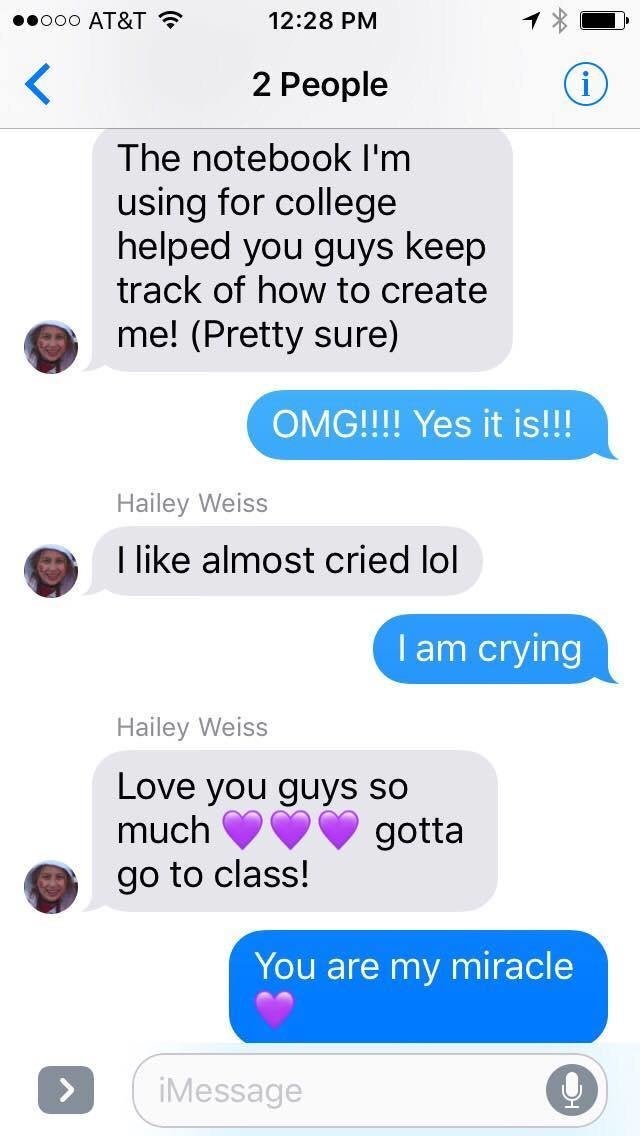 Carrie told HuffPost she cleaned out the notebook years ago, keeping the important medical records and putting sentimental things like ultrasound photos in family keepsake boxes. She said she must have missed the gestation calculator wheel.
Carrie and Jeff turned to intrauterine insemination (IUI) and human chorionic gonadotropin (HCG) so she could become pregnant. They have been open with Hailey about their past infertility struggles, but she was still surprised to find actual evidence of that time in their lives in the notebook.
Carrie and Jeff also have a son. After welcoming Hailey, they tried the same strategy so Carrie could become pregnant again, but after she was diagnosed with an anxiety disorder, she and Jeff agreed the process was taking a toll on her. That's when the couple decided to adopt, at least until Carrie was surprised to learn she was pregnant.
"We had the paperwork [for adopting] on the counter and the checkbook, and I wasn't feeling well," she told HuffPost. "I said, 'Let me just check.' And we got really lucky a second time."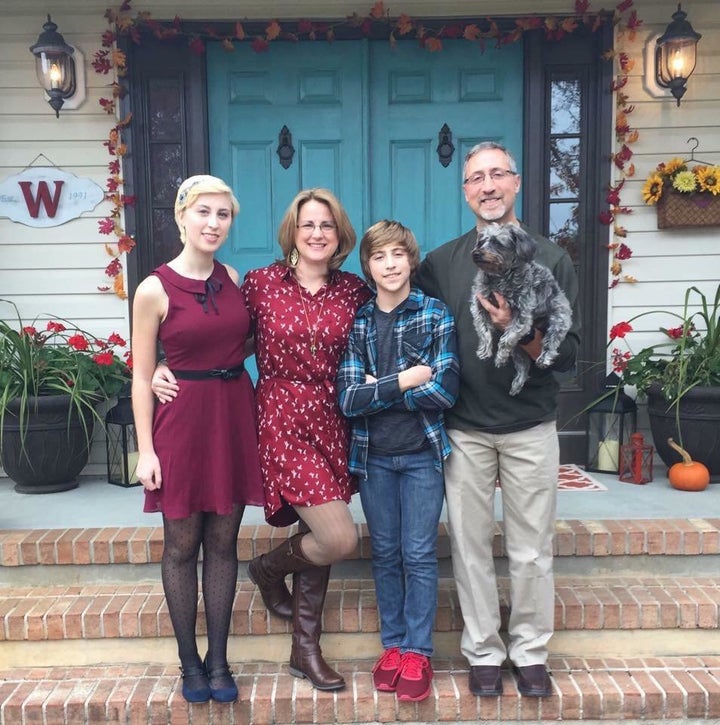 Carrie posted her text conversation with her daughter in a Facebook group called Grown and Flown Parents. She has since received feedback from people who shared that they know what it's like to experience infertility struggles.
"When we went through all that infertility stuff years ago we didn't have Facebook and social media so you didn't know how many people were going through the same thing," Carrie told HuffPost. "[After I posted], everyone just chimed in and said, 'Me, too.'"
When asked if she had any advice for other people having trouble becoming pregnant, she said she "never lost hope" that she would one day have a family.
"I always just felt like whatever route it's going to take I'm going to find my family," she said. "And families come in all different shapes and sizes and forms, and I truly believe that if people pursue family for the sake of having a family that they will find it."
Talking about the process with her daughter, sharing the texts online and receiving support from others has been a full-circle moment for Carrie.
"I'm kind of getting that closure that there were people going through what I was going through, and it wasn't that different," she said. "And to me, it just kind of put it all to rest, but I didn't realize I really even needed it."