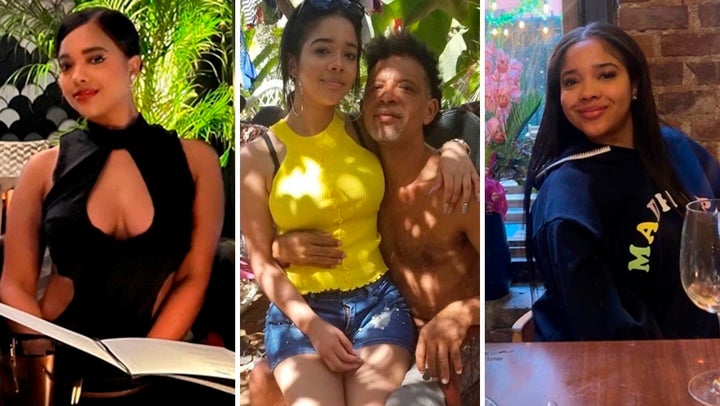 American college student Elizabeth Polanco De Los Santos was freed from Dubai prison on Tuesday after being detained for five months because she allegedly touched an airport security officer's arm.
"We are of course thankful that Elizabeth is on her way home but is that really a happy ending," Radha Stirling, CEO of Due Process International, a nonprofit focused on lawful due process and fair trials, and Detained in Dubai, which provides legal help to foreigners in Dubai, said in a news release.
"She should have been home in May," Stirling continued. "Instead, she has been left with the scars of an incomprehensibly traumatic experience for a young student, she has lost $50,000 that she will never be compensated for. Furthermore, she's been convicted on the basis of mere allegations, sentenced to a year's prison, fined and deported. That in itself is a disgrace."
Polanco, a business arts student at Lehman College, was in the Dubai airport on May 14 during a layover from Istanbul to New York. When a Dubai airport security officer told her to remove a waist compression device that she was wearing after having surgery, she tapped an officer on the back of the arm to ask for help putting it back on.
Polanco was then detained and "kept in the room for several more hours" while the airport security officer filed a complaint against her, according to a news release from Detained in Dubai. The release said she was "forced" to sign paperwork in Arabic and then left the airport. When she returned to board her flight to New York, she was told there was a travel ban against her.
In August, a judge in Dubai ordered Polanco to pay a $2,772 fine. Meanwhile, she racked up legal fees and was told she would be detained for a year, according to the news release.
"They either want her in jail or they want to pressure her into making a compensatory payment to them," Stirling said. "Tourists have long been exploited by locals who seek to punish and extort them as a secondary form of income. Compensating complainants only exacerbates the situation. The government of Dubai should stop this type of corruption by banning government employees from being able to accept out of court settlements for criminal complaints. It is too much of an incentive to people in positions of power, resulting in incidents like this which damage the reputation of the UAE as a safe transport and tourism hub."
A U.S. State Department spokesperson told HuffPost that the U.S. Embassy in Dubai "provided consistent consular assistance on this case."
"The U.S. Department of State and our embassies and consulates abroad have no greater priority than the safety and security of U.S. citizens overseas," the statement reads.
Support HuffPost
The Stakes Have Never Been Higher
Related
Popular in the Community