 It's unclear exactly how many college students will find it difficult to vote on Tuesday because of voter identification requirements in various states, but one thing is clear: Many young people don't know the specifics of state voting laws or even whether they need an ID to vote.
Forty percent of Americans ages 18 to 29 are not clear about voting laws their state, according to a new poll released on Oct. 30 by CIRCLE, a youth research organization at Tufts University. When it comes to voter ID rules specifically, 42 percent did not know whether their state required photo identification to vote, and 27 percent of those who thought they knew their state's photo ID rules were mistaken. Another 43 percent did not know the early voting rules in their state, and 40 percent didn't know if they needed to register to vote 30 days in advance of the election, as many states require.
(SCROLL DOWN FOR INFOGRAPHIC)
"Knowledge of state voting laws by voters 29 and under remains a serious problem heading into Election Day," said Peter Levine, director of CIRCLE. "Our complicated and rapidly changing electoral system is hard to navigate, especially for first-time voters, and they need more guidance and information."
Most young people surveyed said they did have some form of photo or state-issued ID, yet "non-college-experienced youth were five times more likely than college-experienced youth to lack valid photo ID," the poll found. Twenty percent of young voters did not have a current state-issued driver's license.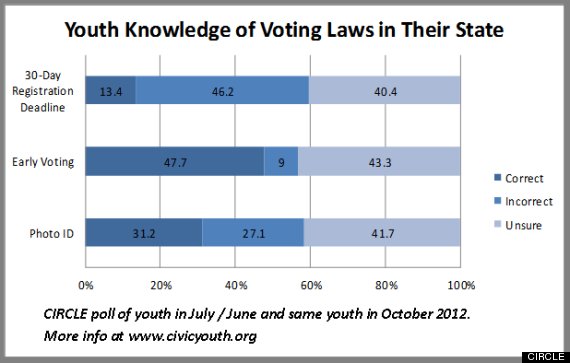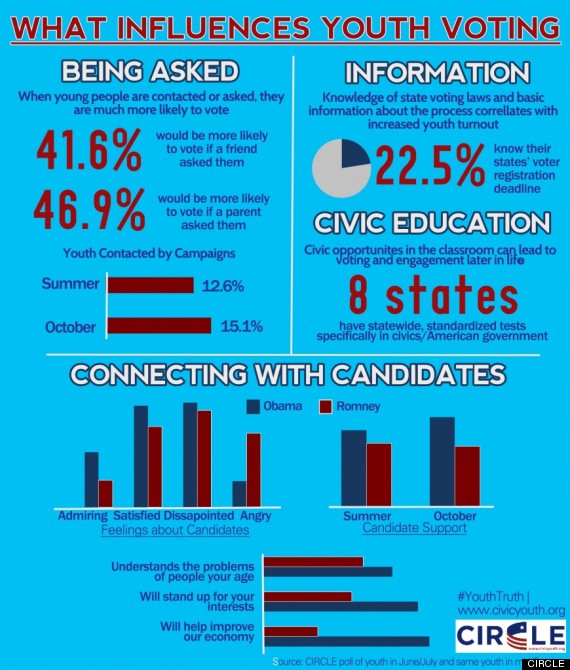 CIRCLE's survey was commissioned by the Youth Education Fund (YEF), and polled 1,695 youth (ages 18-29) in June/July and 1,109 of the same youth between October 12 and 23.
Related
Before You Go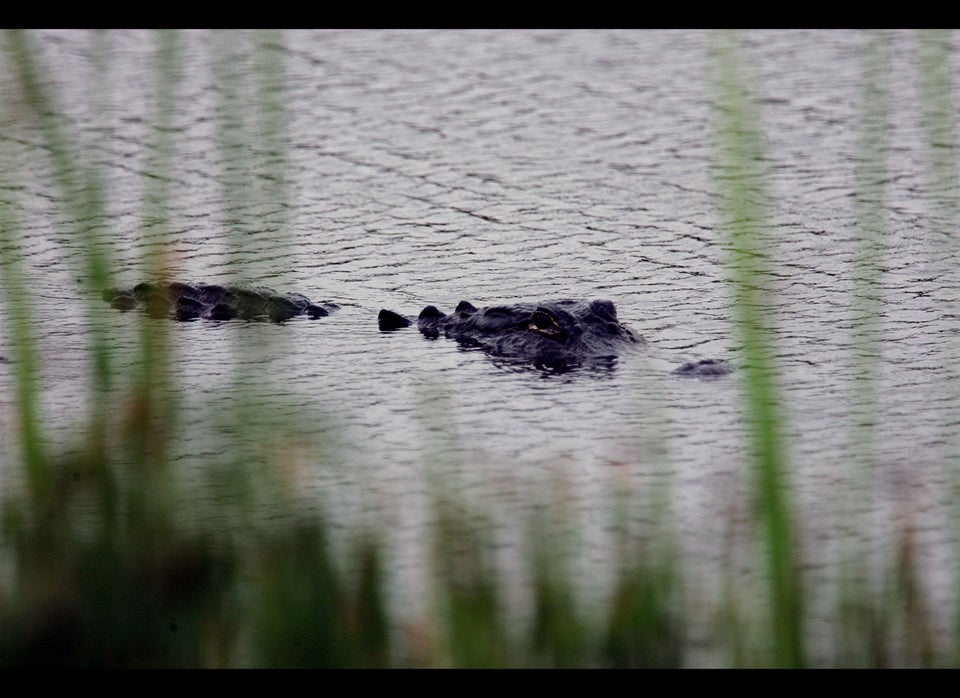 Voting Laws That Make People Angry
Popular in the Community