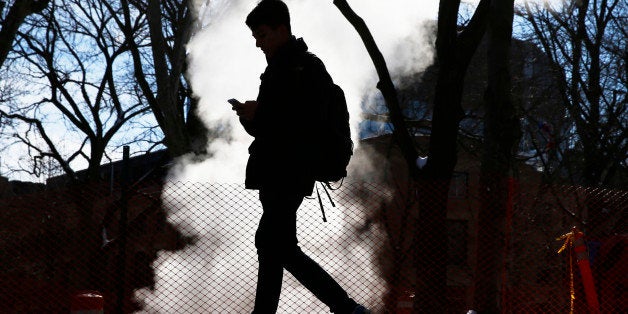 This week the Higher Education Mental Health Alliance unveiled a first-of-its-kind "Postvention Guide" to help colleges respond to suicides on campus.
The group said its "The Postvention: A Guide for Response to Suicide on College Campuses" is meant less as an instruction manual and more as expert guidance for colleges in the event of a suicide, including guidance on helping the community with the grieving and adjustment process, reducing risks of negative behaviors, and limiting the risk of other suicides through contagion.
Monica Osburn of the American College Counseling Association hopes colleges will use the guide to lay the groundwork in the event of possible tragedy, rather than only consulting it afterwards.
"Instead of being reactive, let's be intentional about what makes sense for us as a campus community and how do we want to respond when and if this happens on our campus," said Osburn, who's also director of the counseling center at North Carolina State University. "[The guide is] empowering the campus to be a bit more mindful, better prepared."
Suicide, or the death of a student under any circumstances, can happen at any type of campus or school, public or private, commuter or residential. Dozens of college students have died this fall through a variety of causes, including suicide.
"A lot of college students have not experienced the death of a grandparent, much less someone their age," said Dan Jones, director of the counseling center at Appalachian State University and a member of the Association for University and College Counseling Center Directors.
Jones recalled speaking with students on his campus this month after a student there committed suicide. "Some of the students expressed concerns about some of the rumors being put out on social media that were really wrong and out of touch," Jones said.
While some organizations have provided suggestions about how an institution might best respond in the event of a student's death, there has been no authoritative guidance for schools until now. A slew of professional groups worked for over a year to develop the guide, including: American College Counseling Association, American College Health Association, American College Personnel Association, American Psychiatric Association, American Psychological Association, Association for University and College Counseling Directors, The Jed Foundation and NASPA-Student Affairs Administrators in Higher Education.
"What this guide did was bring together some of the programming and workshops," Jones explained. "It's something of an expert consensus on promising practices."
Popular in the Community