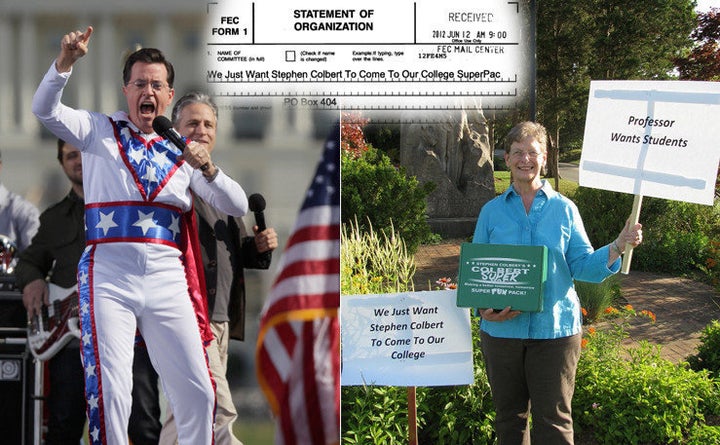 Susan Grogan, a political science professor at St. Mary's College of Maryland, originally bought Stephen Colbert's Super PAC Super Fun Pack just to add to her "pile of political paraphernalia junk." Then she had the idea that creating a super PAC might make a good lesson plan for her students.
"It is something I am doing as part of my teaching in the classroom, you might say under the concept of academic freedom, making this available to my students and perhaps others," Grogan said. "My intent is also to encourage students to learn and utilize technology that they might otherwise not employ in the context of the political science classroom, so that they might be better prepared to apply their lessons in real life. Whatever else takes place is a bonus."
Grogan told The Huffington Post she won't be encouraging participation in Colbert's treasure hunt. The Comedy Central host has hidden a silver turtle and provided a treasure map in his super PAC kits to find it. Grogan has six small silver turtles of her own, but that's not why she's pooh-poohing Colbert's quest: Her class came up with "Treasure None But Your Vote" as their super PAC's motto.
The professor does hope they can persuade the comedian to stop by and lend some advice. She noted that Colbert has brought widespread attention to the influence of super PACs, and independent electoral expenditures generally, by establishing his own committee, Americans for a Better Tomorrow, Tomorrow. That's why she and her students admire him and why they decided to start their own super PAC.
But Grogan said, "My hope is to siphon off the donations that otherwise might be given to the court jester [and direct them] toward a more serious purpose than, say, sending students off on 'treasure hunts' in pursuit of folly or silver turtles."
She also knocked Colbert's Fun Pack because its instructions on setting up a super PAC suffer "from errors of omission." For example, it fails to mention that you should write "none" on line 6 of the FEC paperwork if your super PAC is unaffiliated.
She added that she certainly doesn't want to deter Colbert from his own goals.
St. Mary's College isn't the first to take up Colbert's challenge to form a super PAC on campus. Colbert began selling his Super PAC Super Fun Packs after receiving an email from a University of Texas student who asked about setting up a super PAC at his Austin campus. Students from the University of California, Georgetown University and Pennsylvania State University, to name a few others, have also filed paperwork for super PACs.
Grogan was slated to be on sabbatical this fall, but decided to defer for a year and teach through the presidential election.
"I almost did not pursue this endeavor because of another project I am undertaking, which is to establish an academic state-level polling center on my campus and develop ways to collaborate with other small colleges who wish to do the same in order to conduct national polls," Grogan said. "Both of these projects are attempts on my part to bring technology into the political science classroom. I decided to proceed with the super PAC, realizing that the two projects tend to complement one another very well."
Related
Before You Go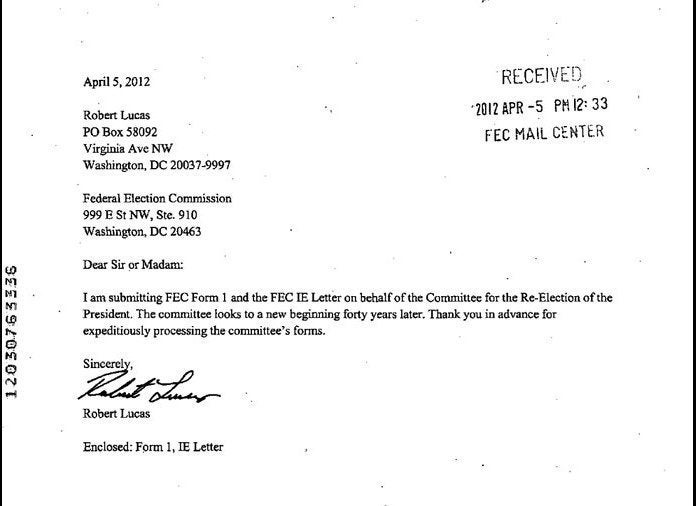 Who Are The Students Making Super PACs?
Popular in the Community