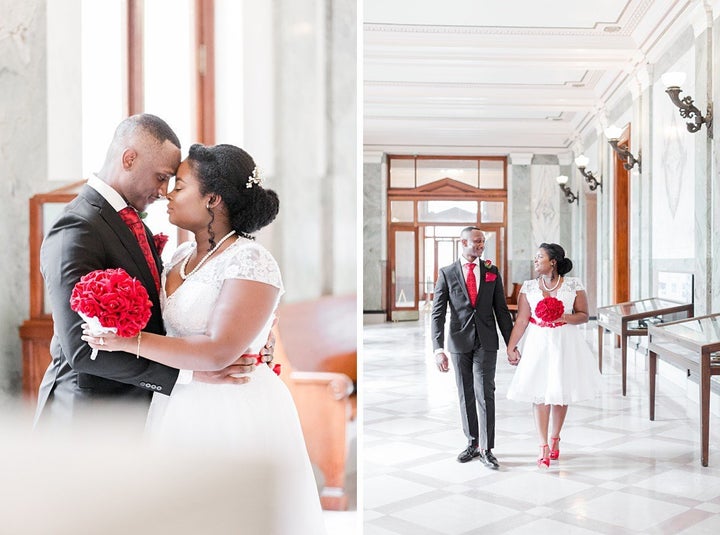 "It was my favorite part of the ceremony," LaQuitta told HuffPost. "It had been pouring rain outside and I was still sitting in my car, waiting for my dad to bring an umbrella. Then, I saw Mario get out of his car in front of me. He looked so handsome."
The couple first met in 2009, as undergraduates at Christian Brothers University in Memphis. Mario won his future bride over with some smooth, elementary school-style flirtation.
"In the spring semester, he wrote me a note that said, 'Do you like me?' with a 'yes, no, and maybe' check boxes on it to see if I was interested," LaQuitta said. "I thought it was so cute and decided to try dating him and here we are all these years later!"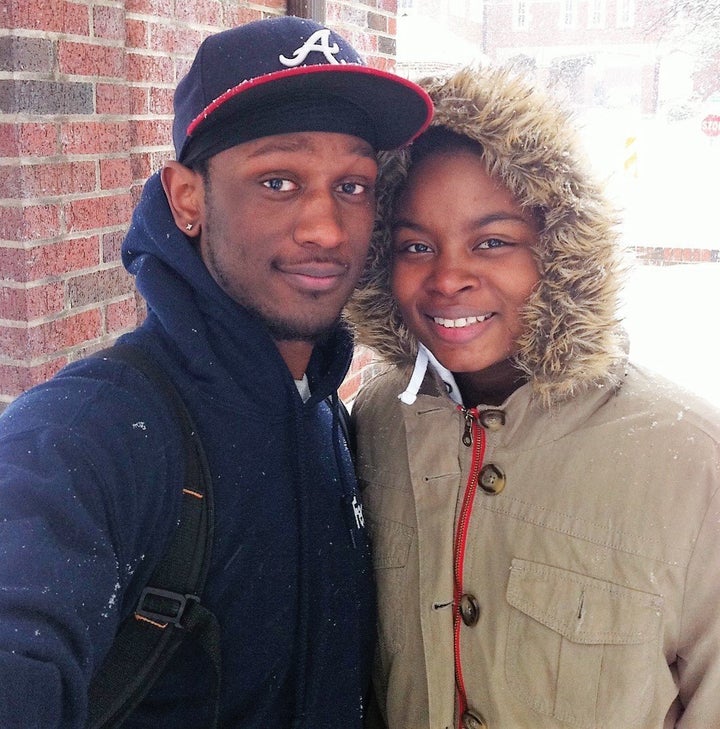 On May 12, the college sweethearts took the next step in their relationship, marrying in front of an intimate group of friends and family. Te'Retta Hall, an elder from LaQuitta's church One Accord Ministries, was also on hand to give the couple a blessing.
"We said our 'I dos' in front of a judge, but it didn't make our day less meaningful than having a big ceremony and reception," LaQuitta told HuffPost.
The rain poured down as they said their vows, but it stopped by the end of the ceremony, allowing the newlyweds to step out for some gorgeous wedding photos with photographer Amy Hutchinson.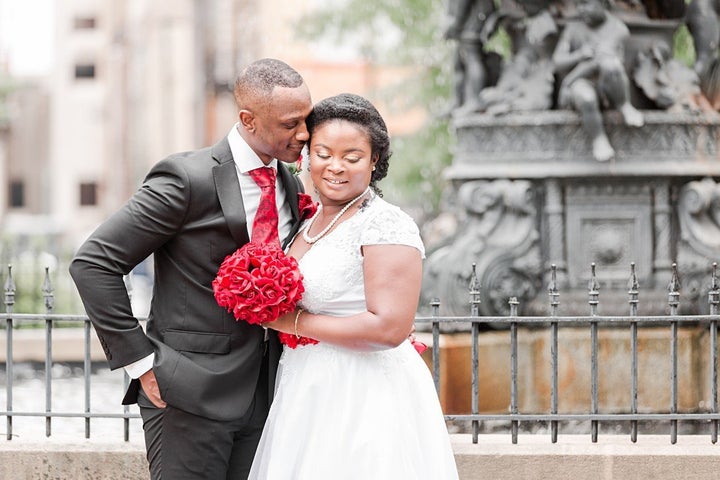 Why did you decide to marry at city hall?
LC: We chose this route for financial reasons. We didn't want to go into debt for one day. We could've waited and saved more, but we felt it would take a long time and we didn't want to wait forever to get married. We loved each other and we didn't care where we said "I do." We wanted to start our lives together.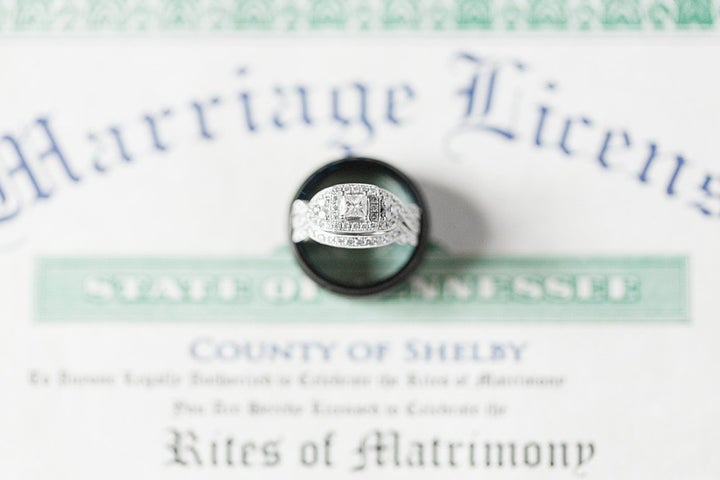 Who did you invite?
LC: We invited our parents and a few close friends and relatives. There were only about 10-15 other people there with us.
What did you wear for the Big Day?
LC: I wore a knee-length tulle wedding dress with cap sleeves and lace beading which was bought from an online site called JJ's House.
MC: A slim-fit Calvin Klein suit bought from Men's Wearhouse.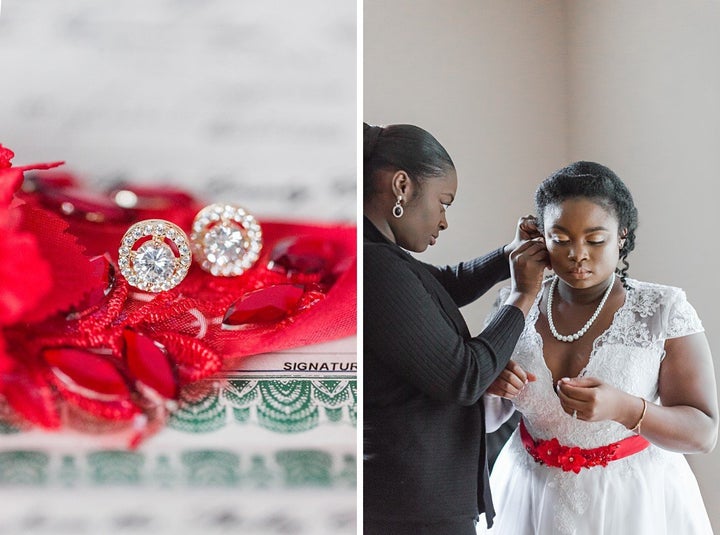 Mario, your wife said seeing you walk up to city hall was her favorite part of your wedding day. What was your favorite moment?
MC: The prayer the elder from my wife's church performed for the two of us before we met with the judge. It made me feel encouraged that I can and will be everything my wife will ever need. In the prayer, she prayed that I will be the protector and provider my wife needs and keep my family uplifted and loved. It solidified to me what kind of man I need to be for the rest of my life. It reminded me that my wife trusts that I'll be that man for her or else she wouldn't be marrying me.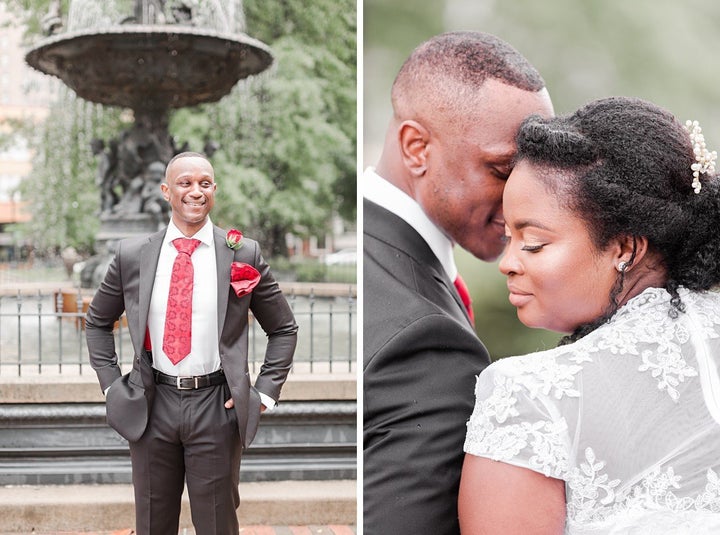 What did you do after the ceremony?
LC: Later that evening, we went to dinner at the local Ruth's Chris Steakhouse with our close friends and family. After the day was over and we were finally alone in our apartment, we laid together and talked about the love we feel. We have always loved each other, but it was something about that day that made our love seem to grow.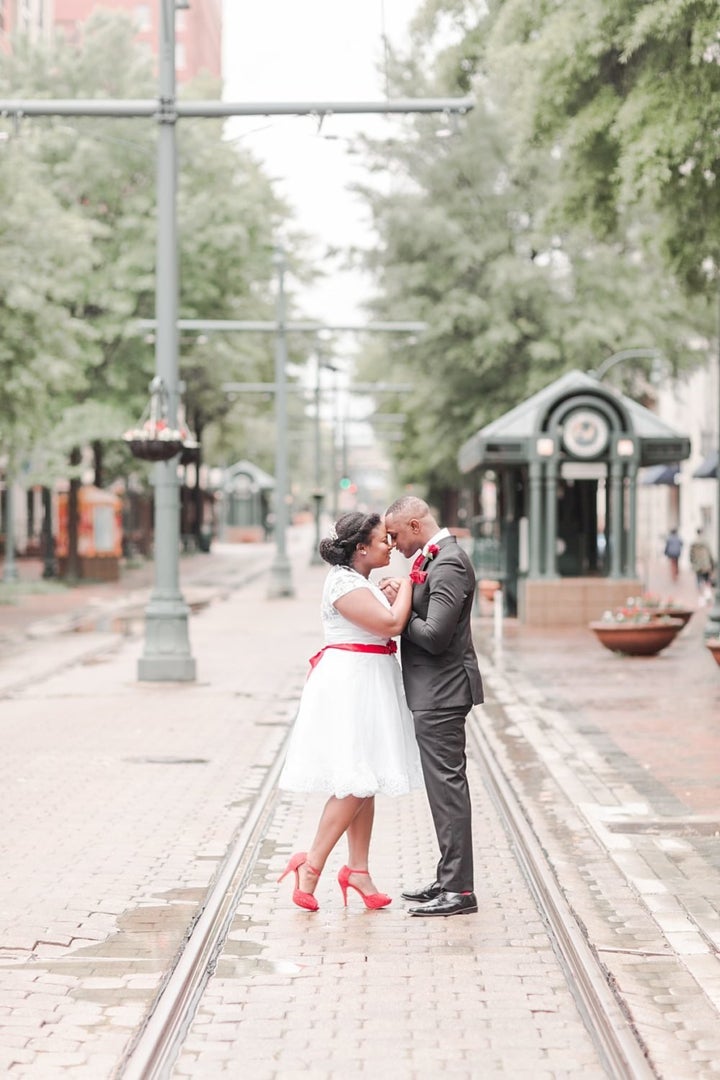 What do you love most about Memphis? What's your ideal date night there?
LC: We love the food in Memphis. Our city is not just fantastic at making great barbecue. There are all sorts of different local restaurants to discover with great food and a welcoming atmosphere. We love Kooky Canuck for burgers, The Bayou for great Cajun food and El Mezcal for Mexican.
Our ideal date night is getting some really great pizza ― our favorite pizza places are Aldo's in Downtown Memphis and Three Guys Pizza Pies in Cordova ― and then heading to a movie!
Before You Go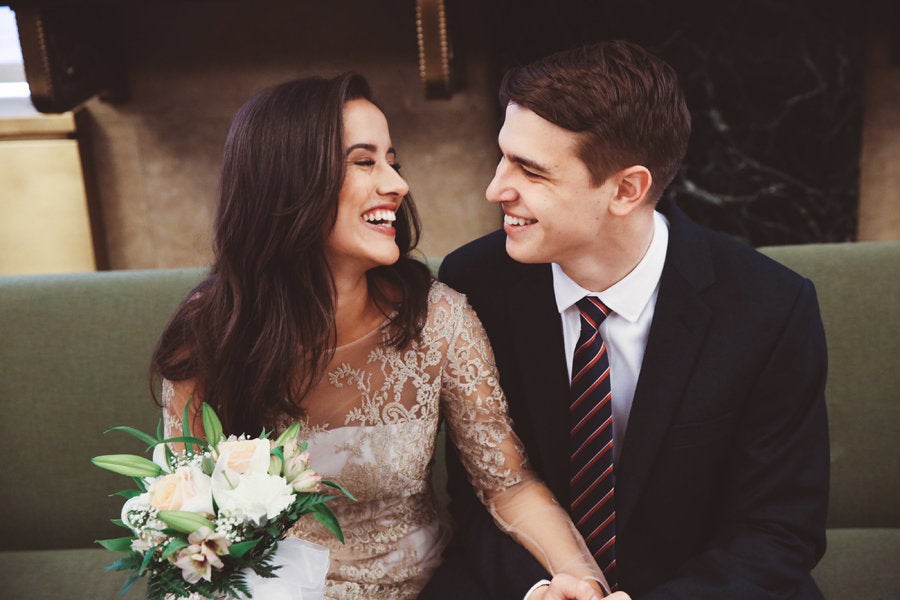 City Hall Wedding Photos