 College textbook prices have increased faster than tuition, health care costs and housing prices, all of which have risen faster than inflation.
College textbook prices are 812 percent higher than they were a little more than three decades ago, the American Enterprise Institute, a think tank, reports. Textbook costs have well outpaced the 559 percent increase in tuition and fees over roughly the same period.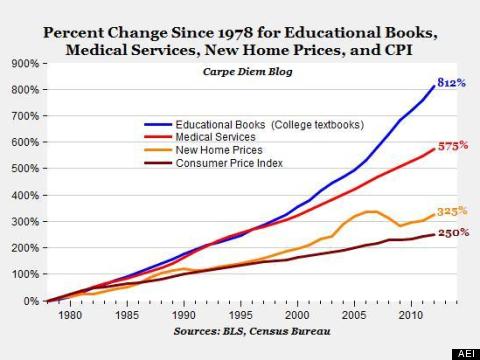 "The 812 percent increase in the price of college textbooks since 1978 makes the run-up in house prices and housing bubble (and subsequent crash) in the 2000s seem rather inconsequential," writes University of Michigan economics professor Mark J. Perry at the AEIdeas blog, "and the nine-fold increase in textbook prices also dwarfs the increase in the cost of medical services over the last three decades."
Roughly one-fifth of a textbook's price goes to the store where it is sold to cover personnel and operating costs, while more than three-quarters goes straight to the publisher, according to a recent article from U.S. News & World Report. The magazine broke down textbok publishing costs:
NACS no longer receives information from publishers about where textbook money goes, but as recently as 2008, they provided that cost breakdown. At that time, around 15.4 cents of every dollar went toward marketing the textbooks, 11.7 cents went to the authors, and the largest chunk—32.2 cents—went to the basics: paper, printing, and paying publishers' employees.
According to the Government Accountability Office, publishers often include supplemental materials such as CD-ROMs and access to websites, which drive up the sticker price for textbooks.
Other moves by the textbook industry, such as issuing new editions, also drive up the cost according to a 2011 survey from the U.S. Public Interest Research Group. New editions are released on average every 3.9 years, but a 2008 report from the California state auditor found many college deans, department chairs and faculty members admitted revisions to textbooks are often minimal and not always warranted.
Just like the ongoing home price increases and housing bubble of the last decade were unsustainable, there is now growing evidence that rising college textbook prices and the "college textbook bubble" are also unsustainable, especially because of the growing number of low-priced and even free alternatives to over-priced $200-300 college textbooks. The textbook alternatives are part of the growing "open educational resources" movement, which is "terrifying" the college textbook cartel.
Related
Before You Go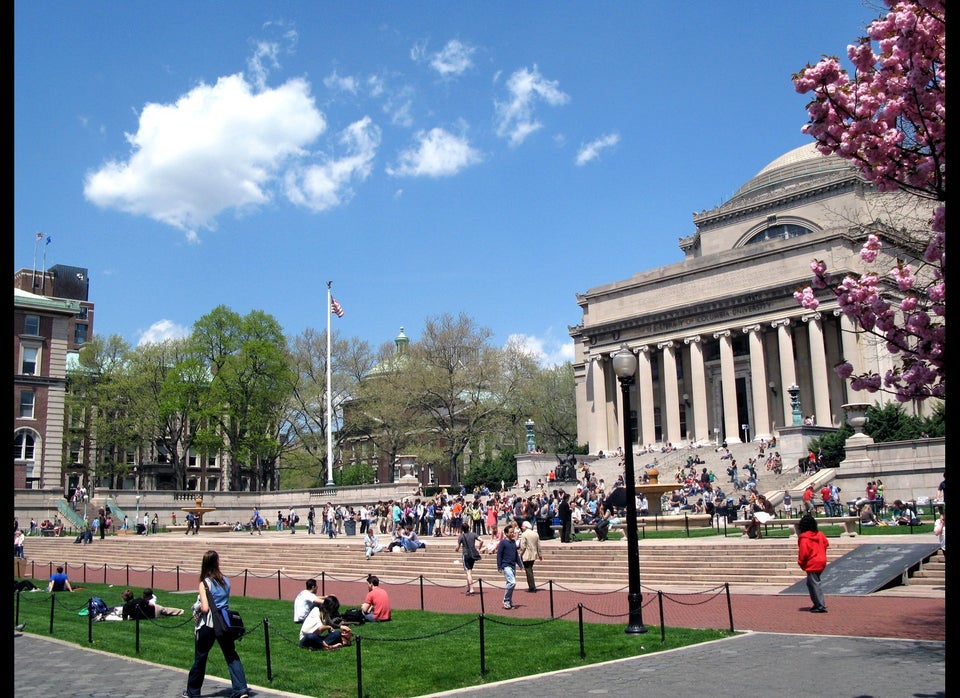 The 10 Most Expensive Colleges
Popular in the Community