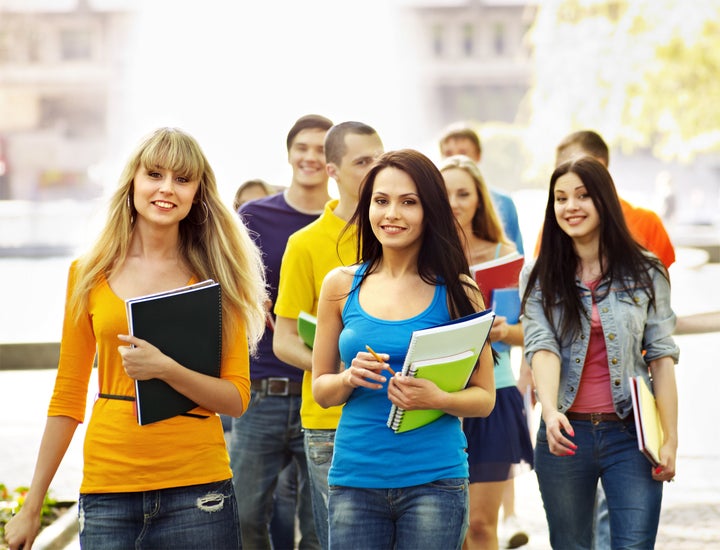 Choosing where you want to attend college can feel like a daunting task. It's all about where you want to be, what you want to study, and which school is right for you. While a school may seem perfect on paper, to really experience it, you'll have to go on a college tour. Here's how to plan your college visits from start to finish.
Before you start thinking about tours, narrow down your list of colleges. Research the schools online and talk to your high school guidance counselor to see which ones may be a good fit for you. Carmen-Mariah Rey, a SUNY Binghamton student, says that she researched schools before deciding which ones to visit. "I pretty much did as much research as I possibly could, emailed the schools, read all brochures and grading sites for differing aspects of campus life and checked out the class difficulties," she said.
While simply researching online can't necessarily tell you what school is the right fit, it can help you narrow down what may be a long list of potential colleges. Make sure each school's academics, extracurriculars, and location seem like a match for your interests. If you visit every college that sounds kind of cool, you'll end up wasting a lot of time and money.
It's easy to put off thoughts of college until senior year. But if you wait that long, you may find yourself overwhelmed. Judi Robinovitz, a Certified Educational Planner and founder of Score At The Top, tells students to tour colleges as soon as they can. "It's never too early to start touring," she says. "Senior year is too pressured other than revisiting a couple of top choice schools." Use senior year to visit one or two schools you just can't choose between, not to look at every school you've ever liked.
Darci Miller, student at U Miami, says she got her college visits done early. "I went on a tons of college visits during my junior year of high school, before I even applied, and I'm so glad I did!" Darci says visiting the schools early helped her decide which ones she was really interested in applying to. The earlier you visit, the more time you have to think over your options.
High school student Brigid Kennedy used family vacations during high school as an opportunity to visit colleges. "My family takes a lot of road trips," she says. "Every time we're near a major college campus, we take a few hours to look around." If your next family vacation is near a campus you're considering, take a half-day to look around. Maybe you'll decide you love the school, or maybe you can just cross it off your list.
Are you planning to visit any colleges this year? Are you excited? Nervous? Sound off in the comments below or tweet @HuffPostTeen!
Popular in the Community