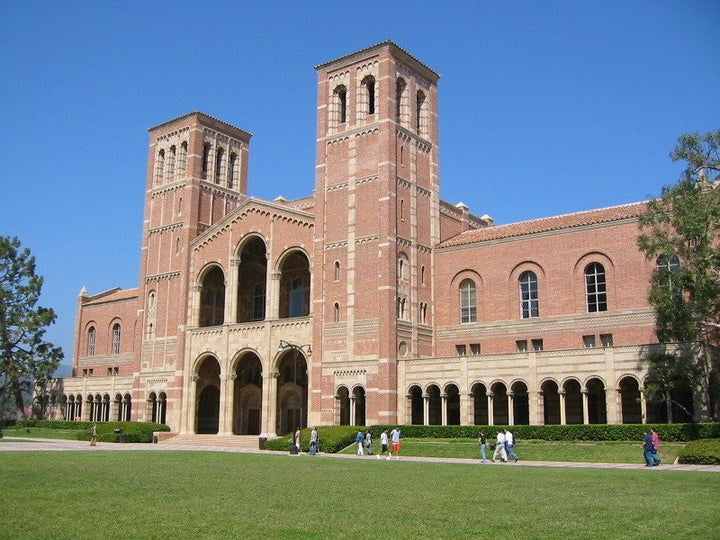 Most parents of college-bound teens quickly learn that some college tours involve more eye-rolling and ridiculous reasoning than family bonding. This isn't unusual. In fact, ask a few honest friends who have been there, and you'll get an earful. The road to higher education may be paved with a lot of bricks, but those drives can also be bumpy. Below are 5 College Tour-isms parents should consider.
You can be on the same exact tour, but there's a good chance your teen's college perceptions will differ from yours. Expect contrasting opinions and you'll be pleasantly surprised when they do match.
You can drive your child 300 miles to the "must see" college of his choice and he may still refuse to get out of the car because he absolutely doesn't like "The Look." In my book, College Bound and Gagged, I call this college visit "The Tour de Chance," because there's a chance the tour won't happen. Have a strategy in place for moments like these. The guilt-inducing "Please, at least do it for me" request has been found to be almost as effective as bribery.
Yes, not liking "The Look" is the most common absurd reason teens give for not wanting to apply to a college. Other reasons include: too much sunshine, badly dressed students, beautifully dressed students, too much brick and no good sub shops. Find the humor and move on.
Every great college-bound experience includes realism. Never lose sight of the fact that there are plenty of great colleges for every child. Believing that there is only one perfect school is the recipe for disaster -- encourage your child to consider many options, find the positives in more than one university, and don't ever use the phrase "shoo-in."
Stay positive. The road to higher education isn't very long. Before you know it, you'll be cutting a tuition check and trying to convince her that there's no need for a flat screen TV because she's going to be living in the library. Hang in there!