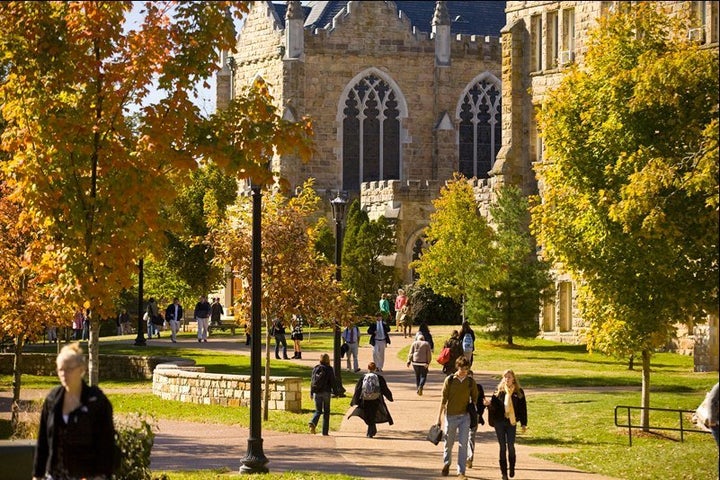 There is much to be said for the decentralized system of higher education in America. Unlike state-run systems outside the United States, decentralization supports choice and a range of options, including within public higher education. The historic and complex mix of two-year, four-year, public, private, non-profit, for profit, teaching and research institutions opens important points of access for students and their families. But there are two storm clouds on the horizon. The first is the shift of demographics that has many students seeking postsecondary education by moving with their feet to two-year colleges and for profit institutions. The second is the declining number of Americans seeking post secondary training that, as Anthony P. Carnevale, the Director and Research Professor of the Georgetown University Center on Education and the Workforce, suggests, will have a dramatic effect on the workforce. In both cases, the result is to create an imbalance between the number of college-trained students needed by the workforce and that are actually produced to match this need.
In this mix, the transfer student has become the new hot commodity. Transfers provide an attractive option for upper level colleges and universities seeking to complete a class. A few of the more thoughtful institutions are beginning to discover that transfer students can not only supplement and complete a class but also that they can be a fundamental building block in the design of a class. Research has established that these students graduate from four-year institutions at rates equal to or greater than the student body as a whole. If they can be retained, the costs to educate transfer students are substantially less than the cost of bringing in a freshman who washes out within the first two years. It seems like a winning admissions strategy.
Unfortunately, many college admissions offices are tied to traditional approaches when building a class. Senior leadership will negotiate transfer agreements between institutions but these arrangements are often excessively bureaucratic and designed to make transfer to the four-year institutions (sometimes by intent) impossibly difficult to obtain. The agreement effectively becomes the principle impediment to transfer. In the process, the student becomes a pawn in a bureaucratic dialogue that can be tied to the sense that an institution has of itself and its standing in the higher education universe. Admissions officers, invariably operating in good faith, produce the new freshman class that improves incrementally, where possible, on the old. But seldom is there much thoughtful analysis of how admissions can energize a broader university vision that says less about who we are and more about who we wish to be. Trustees, typically drawn from alumni, wish to reproduce themselves, wish for classes that looks like younger and more selective versions of themselves, and almost never think how they would oppose such practices in business because it would diminish the value of the company over time.
American higher education is in a precarious role financially with few institutions able to rely on large endowment draws to support their ambitions. If so, the mix of demographics, consumer preference, technology, alternative education, strategies, funding and philanthropy will soon tilt policy toward a search for new paradigms and approaches to seeking a higher education degree. It is at this tipping point that students will be interjected back into the mix. Transfer students will become critical to the ability and capacity of the American higher education system to create a seamless transition to life long learning. Older objections about remedial education will be supplanted by discussions about readiness, with on line and technology-based education providing the credentials and certificate training to move seamlessly between how they learn on line and what the Socratic method will offer in their baccalaureate classroom years. Credentials will become as important as the degree in the eyes of many employers. The early indicators of the change are everywhere but no one seems to have the force of will to connect the dots. A large part of the American higher education system is risking their future by a failure to comprehend and innovate.
In the Clinton campaigns, the mantra was "it's the economy stupid." In 2012 it still is. The difference is that the methods used to equip workers to survive the economy are changing. Increasingly, students look and behave differently and bring new expectations to the table. The delivery of education itself is moving faster than the adaptation of teaching styles. The question must then be will Americans be flexible, nimble and entrepreneurial enough to seek a "best in practice" solution that both trains and educates?
Related
Popular in the Community