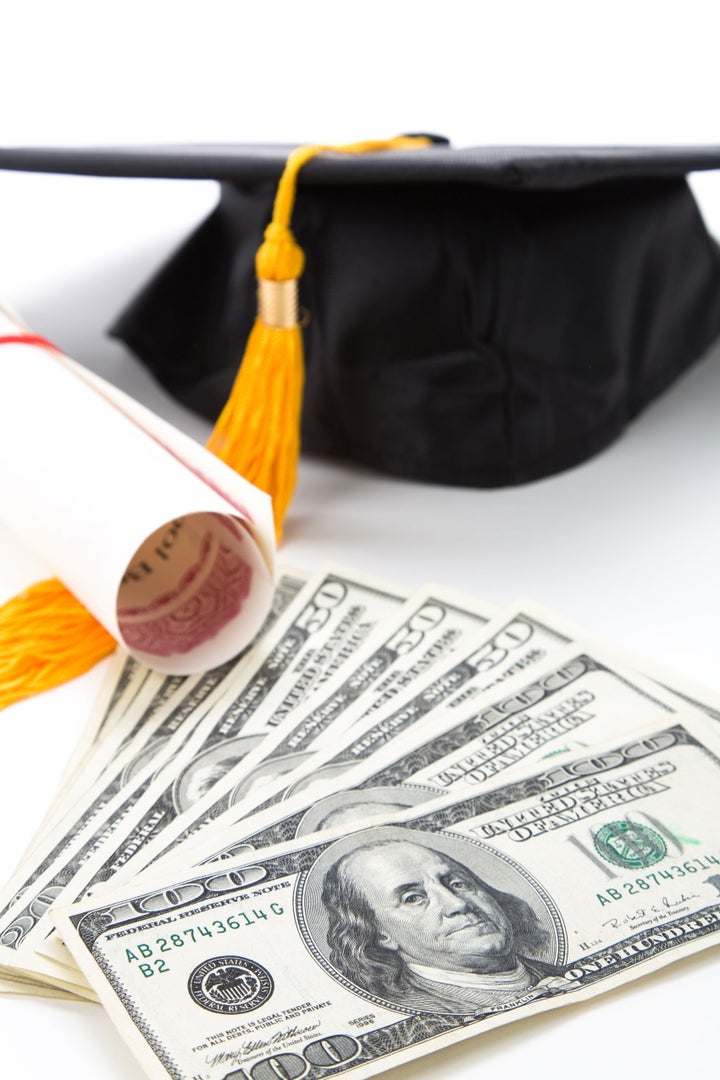 In the wake of President Obama's State of the Union Address last month, many Americans are talking about college affordability. As they have been. As well they should. Along with health care and unemployment, the cost of college is a defining issue for our country. It is an issue that won't go away.
Despite the outcry from some inside and outside of the "higher education establishment," President Obama framed the issue in an important way. "Higher education can't be a luxury," he said, "[I]t is an economic imperative that every family in America should be able to afford."
The unemployment rate for those with only a high school diploma is almost twice that of college graduates, and high school graduates earn substantially less than college graduates. Yet a far lower percentage of high school graduates from the lowest income groups enroll in college than their peers from the highest income groups. In 2009, there was a 29-point spread between the two groups, with 84 percent of students from high-income families enrolling in college right after high school, compared to only 55 percent of their low-income peers. One reason for this difference is the price of a college education.
The White House proposal, it is important to note, would reward schools that keep down net tuition (actual tuition that families pay, after subtracting financial aid) or restrain tuition growth, provide "good value" to students and their families, and enroll and graduate relatively higher numbers of students eligible for federal Pell Grants (which generally go to students from families earning less than $40,000 a year). The proposal offers incentives to promote affordability and quality, helps students and their families make more informed choices about colleges, keeps student loan interest low, and makes the American Opportunity Tax Credit -- a college tax credit -- permanent.
College affordability is a complex issue, however, and there is no "one-size-fits-all" model that can or should be imposed by the federal government.
A very few institutions, including Cornell, have been able to make substantial investments to enhance access. While Cornell's tuition and recent tuition increases are higher than I wish they were, our decision to increase our need-based financial aid substantially has, since 2008-09, reduced the net cost of attendance for students in all income groups with demonstrated financial need. I recognize that Cornell's policy has meant higher tuition for our wealthiest families, and that it has required cost containment in other areas. But for students from families with incomes up to about $112,000 (representing most American families and the first four quintiles of Cornell's aid-eligible students), it actually cost less to attend Cornell in 2009-2010 than it did in 2001-02.
At Cornell we, too, are struggling to find the resources to sustain our commitment to access. And the vast majority of schools don't have the resources to do what we have done. So, the Obama administration needs to work with institutions of higher education to customize approaches.
In particular, public colleges and universities, which enroll two-thirds of four-year college students, need to be treated differently than institutions in the independent sector. As President Obama said in his State of the Union Address, "States also need to do their part, by making higher education a higher priority in their budgets." If state support for higher education does not stabilize and, eventually, increase at a reasonable rate, public colleges and universities will have no alternative to raising their tuitions to maintain quality - and our nation will no longer be an equal opportunity society. State support and tuition are major sources of revenue for public colleges. When state support declines -- as it has dramatically nationwide -- then colleges have two alternatives to maintain quality: increase tuition and reduce costs for operation. Our great public colleges and universities deserve robust public investment, in good times and bad. Without it we cannot offer the superlative education for which our country remains the world leader.
Of course, vigorous cost containment must be pursued by all colleges and universities. As a higher education community, we have not made sufficient changes in how we operate our institutions that could reduce the price of college.
We should work more seriously to achieve such operating efficiencies, and learn from other not-for-profit and for-profit organizations.
Going forward, I call on the U.S. Department of Education to work with higher education leaders and business experts to propose solutions that are workable for public and private institutions across the country. President Obama made a good start by inviting a group of college presidents to the White House last year. To add momentum -- and a sense of urgency -- to the critical government-college partnership begun at the White House, I ask Secretary Duncan to consider appointing a small advisory group of college leaders, representing community colleges, public universities, and independent institutions of higher education, and empower this group to work fist-in-glove with higher education professionals in the Department of Education to flesh out the President's initiative and to make it practical, workable, flexible, and "shovel-ready."
What is needed now is a consensus across the political spectrum about the importance of investing in higher education in this challenging and competitive economic environment. And a commitment to reduce the costs of that education, where appropriate, to ensure that equal opportunity is a reality for this generation of Americans -- and the next and the next.
Calling all HuffPost superfans!
Sign up for membership to become a founding member and help shape HuffPost's next chapter