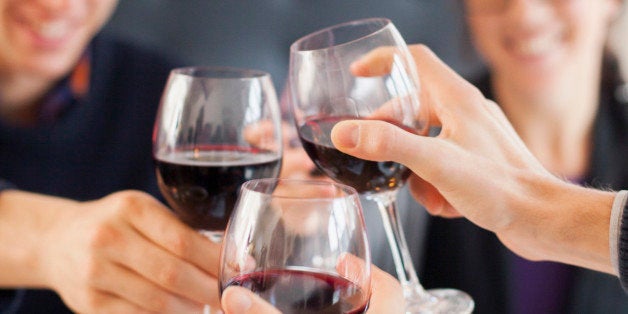 A new bill proposed in California would allow some underage students to taste alcohol, all in the name of academia.
Students enrolled in brewing, viticulture and oenology classes dedicated to growing of grapes and making wine and beer are faced with a frustrating predicament: they can't legally taste their work. Now, the University of California is fully backing a bill proposed by Assembly member Wesley Chesbro (D-North Coast), NBC Bay Area reports, that would award these students special tasting privileges.
"Our graduates are expected to possess the necessary skills of their chosen industry when being considered for employment, and one of those skills is the ability to assess wine or beer qualities by taste during production," UC spokesperson Brooke Converse told NBC. "This bill is a modest measure that allows students to receive the best advantage and preparation from their training."
UC legislative director Jason Murphy agreed, explaining that tasting the wine is vital to understanding the science behind the process.
"Winemaking has always included a large measure of chemistry -- there are steps along the way that you take to monitor the components of the wine and make decisions on how to proceed," Murphy told Cabinet Report. "For those students who can't taste, they're at a disadvantage."
Also at a disadvantage are California schools, which despite having the renowned Napa and Sonoma wine valleys in their backyard, stand to lose viticulture students to out-of-state schools that already allow for underage coursework tasting.
"Nowadays, as the world is becoming more global and more national, students have more options on where to go," UC Davis director for government relations Adrian Lopez told NBC, noting that 12 other states have already passed similar laws. "This kind of limitation could cause a student to decide to go to an oenology program in New York or in Florida, as opposed to come stay here in California."
Lest any students get the idea of signing up for a course just to get their buzz on in class, the bill only allows for tasting, not swallowing, and will only apply to students majoring in the field.

BEFORE YOU GO
PHOTO GALLERY
Strange Majors