First-year female college students who smoke pot are more likely to hook up, especially if they engaged in casual sex before arriving on campus, a study discovered.
"Our findings suggest hooking up during the first year of college is influenced by pre-college hook ups, personality, behavioral intentions, the social and situational context, family background and substance use patterns –- particularly marijuana use," Robyn L. Fielder, the study's lead author, said in a statement Wednesday.
The study, titled "Predictors of Sexual Hookups: A Theory-Based, Prospective Study of First-Year College Women," surveyed 483 incoming first-year female college students several times over eight months. It was published in May in the Archives of Sexual Behavior, an academic journal. Fielder worked on the research as a doctoral student at Syracuse University with Michael Carey, a Syracuse psychology professor during the research now at Brown University.
They defined a hook up as sex between partners who "are not in a committed relationship" and "the interaction is short-term and does not signify that a romantic relationship will begin," reports The Daily Orange, the Syracuse student newspaper. Women who smoked weed and binge-drank alcohol were more likely to engage in oral sex in a hook up situation than women who did not smoke pot or binge-drink. Marijuana consumers had vaginal sex hook ups more often than women who did not smoke pot, according to the study.
About one-quarter of all women surveyed had at least one hook up involving either oral sex or vaginal sex during their first year at college, according to an abstract of the study.
Pre-college hook ups were the strongest indicator that women would engage in casual sex during their first year of college, according to the study. Other factors increasing the likelihood of hooking up included impulsivity, sensation-seeking, alcohol use, "social comparison orientation" and situational triggers. Race, socioeconomic status, academics, cigarette smoking and "parental connectedness" were not predictive indicators of sexual hook ups, the authors concluded.
"Research like this allows us to understand the social and behavioral factors that influence health behaviors and to influence the development of health promotion and disease prevention programs that will improve the health of young women," Fielder told the Daily Orange.
The research was funded by a grant of $219,000 from the National Institute on Alcohol Abuse and Alcoholism, according to the Daily Orange. The research resulted in other studies about the sexual behavior of college women, including the discovery that they used condoms during sex less often than they did before attending college, especially among those who binge drink.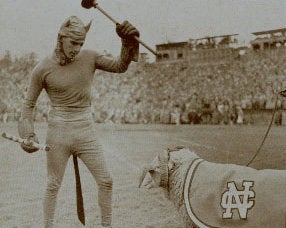 Schools With The Best Sex Life