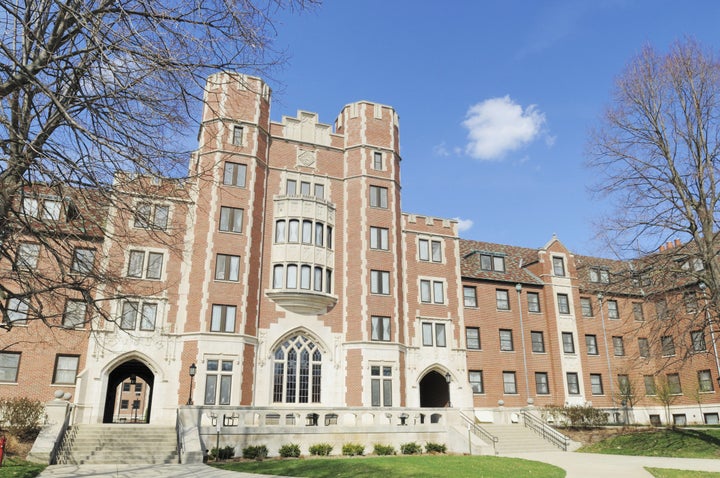 If you ask someone who graduated from college in the past decade whether their education was worth it, their answer is going to depend a lot on whether they felt like someone on campus took a personal interest in their success.
Recent alumni who had a strong, supportive relationship with a professor or mentor are almost twice as likely to say college was worth it, regardless of what kind of school they attended, according to a Gallup-Purdue University report released Tuesday.
"We know that integration and that deep engagement by the student is also predictive of retainment," said Brent Drake, Purdue's head data officer. "But that's also holding true to their future success once they've graduated."
Tuesday's report measures how recent graduates feel about their college experience, how they're faring in the workforce and what effects their student debt has had on their lives.
The report also suggests that universities would be better off if they spent less money on "state-of-the-art fitness facilities, dining halls and posh dormitories" -- in other words, acting like a country club -- and focused more on improving relationships on campus for their students.
On a five-point scale, just half the respondents in the Gallup-Purdue report rated their college experience as having been worth it. But that number jumped among students who said they felt like someone cared about them and their success, and among students who had a mentor of some sort.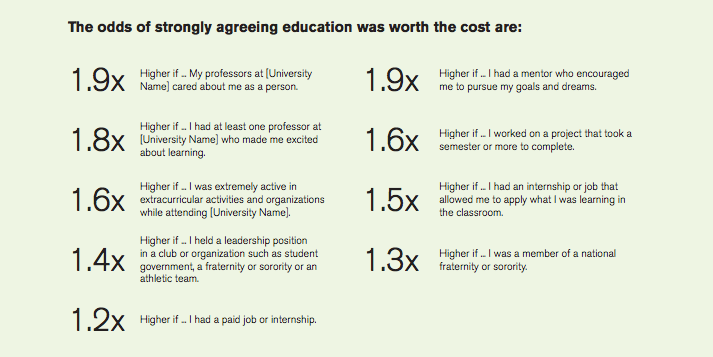 "Higher ed in general is not placing value and rewards on that kind of thing, so this is probably happening in spite of the lack of value and rewards," said Brandon Busteed, executive director of education and workforce development at Gallup.
For recent graduates with $25,000 or more in student debt, the data shows they're twice as likely to feel the cost of their education was worth it if they felt fully emotionally supported during their time in school.
"It's kind of a game-changer," Busteed said. "The relationships in college are a game-changer in the value of your education."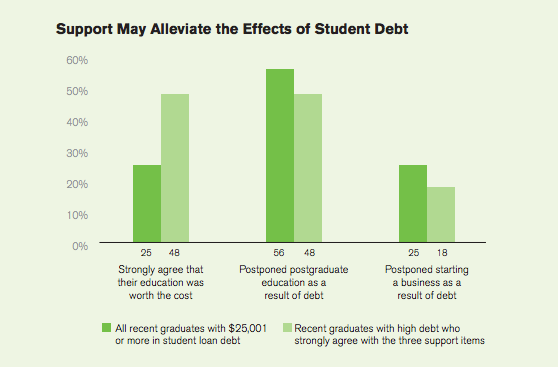 Contrary to widespread perception, the Gallup results don't suggest that small liberal arts colleges have an advantage over their larger university counterparts -- a belief that Busteed called "unimaginative." The report doesn't give a specific definition of "mentor," but Busteed said that a mentor figure could be a faculty member, an older student, an adviser or a counselor, among other possibilities. If anything, the report suggests the value of fraternities, sororities, honors colleges and other living-learning, residential communities.
One easy way for a school to strengthen its mentoring resources without spending a lot, Busteed said, is to reach out to alumni.
"Alumni are the largest number, in terms of human capital," he told The Huffington Post. "Almost everybody asked the question [about being a mentor] is willing, but they just need to be asked."
"It's not easy, but it's not costly," Busteed added. "We can easily scale it."
Related
Popular in the Community