Educators around the world are slowly rethinking the role of the arts and arts integration in their curricula in the wake of basic changes in the world's economy ... revolutionized by the Internet and its progeny, the World Wide Web.
Arts integration not only enhances memory and retention. It engages students and dramatically fosters empathy, a must have skill in the new knowledge economy. Combined with project based learning or real world experiences, teachers can open doors for students, allow connections to be made and help give them the skills they need to compete in an economy that values not just knowledge but creativity, creativity that leads to innovation.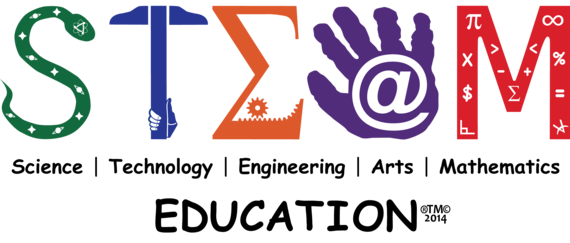 One organization helping reinvent the university using the arts, is a2ru. It's a funny name for an organization doing serious work: It's the "Alliance for the Arts in Research Universities" but those in the know actually prefer a2ru.
a2ru is one of the best places to understand the power of the arts and arts integration and to see how over 50 universities are integrating the arts into higher education. I emphasize that this is not art for arts sake. It is integrating the arts, or teaching all the disciplines through the arts, thus making any subject--whether it's math or science or whatever--engaging and memorable.
Higher education is at a crossroads. Colleges and universities are facing a litany of problems - severe budget deficits, fluctuating enrollment demands, spiraling educational costs, reductions in financial aid, declining student and faculty morale and an erosion of public trust and confidence in the academic enterprise. Maybe college isn't even worth it?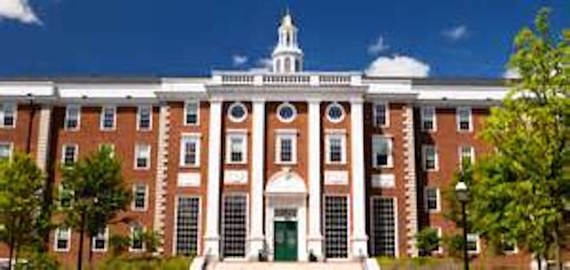 Sadly, the teachers' role has also been challenged as never before. No longer can the teacher lecture and expect information or knowledge to be regurgitated at exam time. The information explosion has resulted in massive additions to the global knowledge base and increasing categories of complexity are now available at the click of a mouse.
Thanks to a $500,000 grant from the Andrew W. Mellon Foundation in 2012, a2ru mapped "the landscape of arts integration at 30 partner institutions in the Alliance (a2ru) and at 16 other institutions.... (and produced) "Best Practices and Challenges For Arts Integration in Higher Education" ... a must read for anyone in the business of education that knows it has to reinvent the curriculum for the new economy.
This was followed three years later with an $800,000 grant to fund the SPARC Project: Supporting Practice in Arts, Research and Curricula, a three-year initiative "allowing a2ru to disseminate those best practices at various research universities."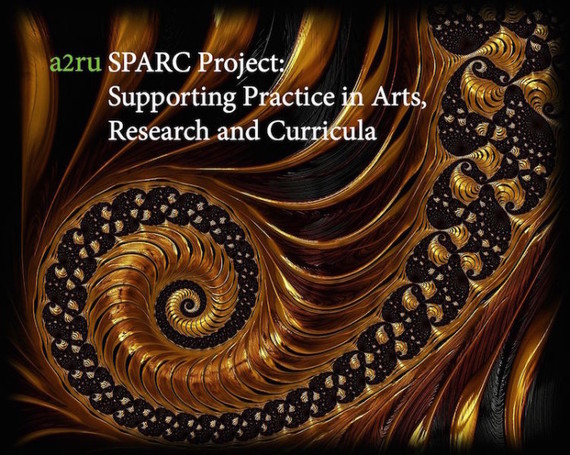 Obviously, a2ru is an advocate for basic changes in learning and teaching and sees how the arts, and arts integration are vital new ingredients to that effort. But it is also aware that change--any change--isn't easily accepted in the academy. Faculty members who have invested years in research and are rightly proud of the sophistication and depth of their specialties are more reluctant to acknowledge the relevance of competing disciplines and, therefore, hesitant to engage in collaboration, as is usually required when doing art integration, essentially course redesign. But they too are making the change in redesigning their courses.
At their upcoming conference in Denver (Thursday, November 3 - Saturday, November 5, 2016) hosted by the University of Colorado Denver, the Alliance will focus on entrepreneurship, the humanities and heath and wellness ... noting of course that every discipline, every activity, every course can use the arts to talk about underlying issues or trends.
Colleges and Universities seeking to change its direction and its destiny have a choice and must seize it if higher education is to remain the foundation of the American dream. This will take a commitment to funding higher education and repositioning for a new and different age and teaching and learning using arts integration and real world techniques that prepare students for the new economy.
Unless the University reinvents itself for the new economy our revered institutions will suffer irreparable damage and be unable to meet the challenges of education in the next decade. Departments will continue to shrivel, be eliminated or merged; classes will continue to be dropped and staffs cut; tuition will increase and the budget axe will continue to play havoc with its effort to be relevant.
REAL LIFE. REAL NEWS. REAL VOICES.
Help us tell more of the stories that matter from voices that too often remain unheard.