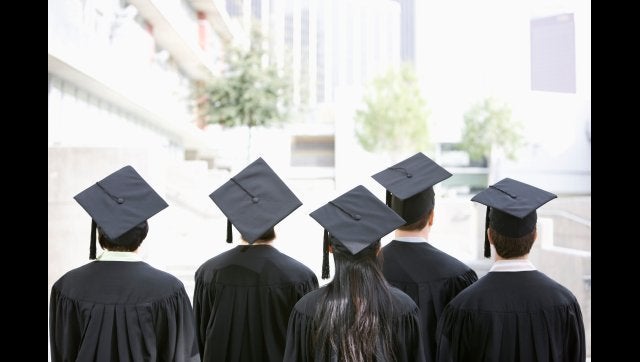 In my first months as a president, we arranged for me to visit with the local political leadership as part of a broader outreach effort. Core community relations always interest me and I looked forward to the exchange. I still distinctly remember leaving the meeting at the end of the hour shaken and deeply surprised. During the meeting I barely spoke nor was I given an opportunity to do so. Instead, I listened to a passionate, angry and blunt assessment of everything that the institution had not done, could have done, or might have done over the past fifty years. It was a painful moment but a great learning experience for a new president that subsequently shaped how I have approached community relations.
After some reflection with the senior staff, the conclusion we reached surprised us. Much of what the politicians said had merit. The institution operated as a respected, national baccalaureate college without thinking strategically about its environment. The fact that its leadership historically had taken supportive steps to assist the town was lost in the flawed perception that it had behaved in an arrogant and insular fashion. Its fine buildings, green lawns, smart out-of-town students, ambitious plans, and regional reputation contrasted with the deteriorating town that surrounded it. As it turned out, perception can become the catalyst that damages relationships that take generations to rebuild. Internally, the heart of the debate among the senior staff focused on one topic: Why Towns Matter.
The answer is an interesting mix of philosophical, practical, financial, marketing, and public relations considerations. In a sense, the best answer may be the obvious one. We live there. In addition, so do our faculty and staff. Richard Florida's terminology -- "the creative class" --looks to an open, supportive, dynamic and vibrant environment where quality of life can sometimes overcome salary considerations for many recruited to the institution. There is also a practical concern. One admissions officer once noted to me that his institution's "accepted students day" deliberately oriented students away from the town -- even visually -- because he feared the impact on his yield. The efforts, most notably pioneered by the University of Pennsylvania in West Philadelphia, but repeated in scores of communities across America, demonstrate the importance to students and their families of safety, access and convenience blended into curbside appeal. The danger of an applicant concluding: "I loved the school but hated the town" is obvious and directly impacts the institution's bottom line and shapes its sense of self.
A critical financial concern is the ever-present challenge by local authorities to the tax-exempt status of a college. Colleges should certainly make every effort to publicize and quantify their contributions locally, regionally and statewide. Dynamic, prosperous growing towns typically place less pressure on colleges to contribute to the tax base. They are more open to nuance, looking at innovative partnerships that produce common investment strategies. These strategies, translated into people, programs and facilities, often increase the tax base. While the downside can be too much attention by town politicians attempting to legislate on other issues like student affairs, these are still legitimate community concerns even if they become exhausting and prolonged debates. Local politicians share a joint desire to protect a common quality of life, which is in the interests of the college as well. To offset local concerns, colleges should view their environment as a laboratory that enhances the ability of faculty and staff to create a thousand teachable moments inside and outside the "classroom." The positive impact on the region's social, health and fire services can be quantified as a critical investment strategy and publicized accordingly.
The best strategic thinkers in higher education recognize that perception matters. They shape and control perception in part by ensuring that an institution's strategic plan articulates why towns matter. If visual perception begins with curbside appeal, colleges have no choice but to invest in the town and work diligently with its economic and political leadership to shape their common environment. It is in their interest. A dynamic environment also attracts investors -- whether students, families, faculty staff, alumni, donors or friends. In the 21st century, colleges and universities competing directly with one another invest in towns because it offers them a competitive advantage. In the end, those institutions with the best relationships, clearest synergies, and broadest community dialogue create the best-defined sense of self. To define who they are, college officials must look beyond the front gates to remember how the environment shapes perception. Environments may differ from college to college but the sense of commitment to it is palatable at the outset. It's why towns matter.
Support HuffPost
The Stakes Have Never Been Higher
Related
Popular in the Community