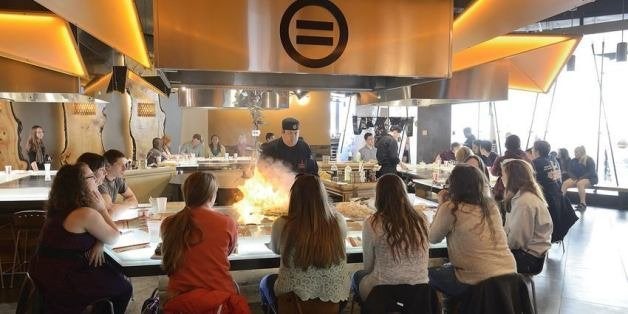 College students will begin to migrate back to campus over the next few weeks, and for many that means transitioning from mom's meat and potatoes to grabbing a tray in the school dining center.
But according to the Princeton Review's latest rankings for the 2013-14 school year, no one will be eating better than the students at Bowdoin College in Brunswick, Maine.
Bowdoin will be serving up chicken cordon bleu sliders, steak Caesar salad and salmon quesadilla -- and that's before classes are even in full swing. It's definitely better than what we've eaten for lunch this week.
Check out the ranking of the top nine colleges with the best food on campus in the slideshow below:
Related
Before You Go

Colleges With The Best Campus Food 2013: Princeton Review Rankings
Popular in the Community