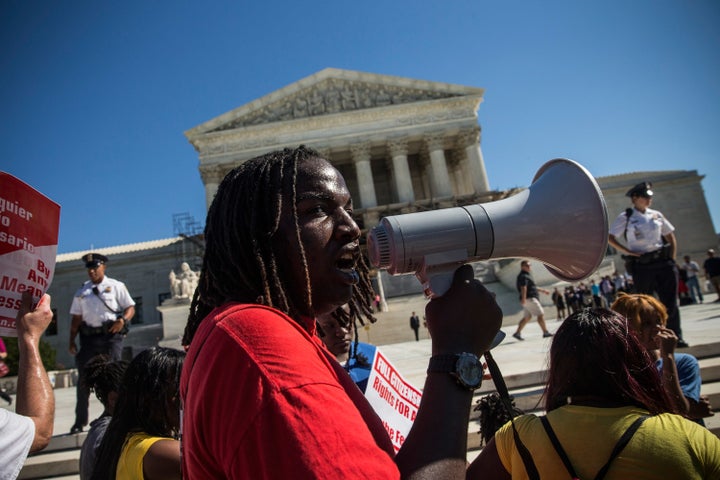 Admitting fewer legacy students -- the children or relatives of alumni -- is one way to help increase the diversity of a college campus, and many universities are doing just that, a new report shows.
As states like California and Michigan ban affirmative action at public universities and the U.S. Supreme Court prepares to hear another case on the topic, schools are finding additional ways to increase the diversity of their undergraduates, according a study released Tuesday by the American Council on Education. 
Roughly a quarter of all schools are reducing their preference for admitting legacy students, ACE discovered. Meanwhile, four-year universities are also giving additional consideration to transfer students from community colleges, which tend to educate more minorities than traditional four-year institutions. 
Other methods of attracting a more diverse student body include providing targeted financial aid for economically disadvantaged students, and reducing emphasis on SAT and ACT scores, the report said.  
ACE's report draws on responses from 338 nonprofit four-year institutions that collectively enrolled 2.7 million students, and was carried out in partnership with the Civil Rights Project at UCLA and Pearson's Center for College & Career Success, part of the international educational materials company's Research and Innovation Network. 
Diversity strategies that schools use most frequently "are not always the initiatives receiving attention from researchers and the press," Matthew Gaertner, senior research scientist at Pearson's Center for College & Career Readiness, noted in a news release.
Colleges are free to use affirmative action so long as their state has not banned it outright, but race can't be the sole deciding factor for admittance, and schools cannot implement racial quotas, according to the U.S. Supreme Court. The high court upheld a state ban on affirmative action in Michigan in 2014. 
A majority of institutions are still studying the U.S. Supreme Court's decisions on affirmative action, according to ACE, just as the court prepares to rehear the Fisher v. University of Texas at Austin case, involving a white undergraduate applicant who claims the school did not accept her because of her race.
The Supreme Court previously sent the case back down to a lower court, but announced in June that it plans to hear the case again, presenting an opportunity for the court to outlaw racial preferences in college admissions entirely. 
ACE found many universities -- particularly the most selective schools -- are currently considering race in their admissions. Three out of four colleges are making an effort to recruit students from different racial and ethnic groups, the study found.
Calling all HuffPost superfans!
Sign up for membership to become a founding member and help shape HuffPost's next chapter