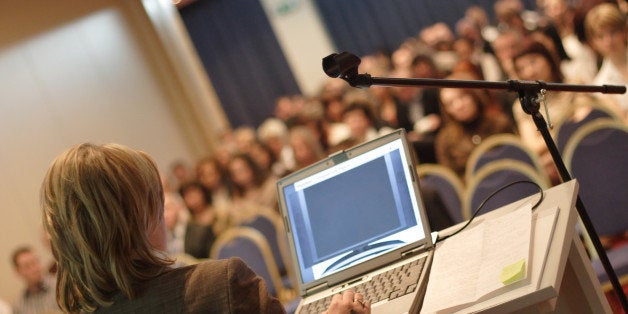 This summer, the Foundation for Individual Rights in Education (FIRE) initiated four new First Amendment lawsuits against college censors. Additional lawsuits will follow, it announced, until unconstitutional speech codes, which are common across the nation, have been eliminated.
How should college officials respond? Here's some free advice: Join the quest for intellectual freedom in higher education. Eliminating a speech code costs nothing, will make you look good, may avoid a lawsuit and, best of all, is the right thing to do.
I will elaborate on these four reasons below. But first, let's look more closely at college censorship. Here are FIRE's six most recent First Amendment cases, including the four announced this summer:
1. At Modesto Junior College, a student handing out copies of the United States Constitution in front of the student center on Constitution Day was informed he could distribute the Constitution only within a tiny free speech zone and only with prior permission. After he sued, Modesto settled the case by agreeing to eliminate its restrictive policy and pay compensation.
2. At the University of Hawaii at Hilo, similar restrictions on distribution of the Constitution resulted in a similar lawsuit. That case remains in progress, but the university has promised, at least for now, "to permit student speech and assembly without first having to apply for or obtain permission from the university in all areas generally available to students and the community."
3. Two students have filed suit against Iowa State University for using its trademark policies to censor the ISU chapter of the National Organization for the Reform of Marijuana Laws (NORML). Specifically, ISU prevented the production of T-shirts with the message NORML ISU Supports Marijuana Legalization on the ground that such shirts could be misinterpreted as an official university endorsement of marijuana use.
4. At Ohio University, the student group Students Defending Students defends fellow students at no cost in campus tribunals. Ohio U is okay with that but it doesn't like their shirts, which say "We get you off for free." Such shirts objectify women and promote prostitution, says the university, and thus may violate a code forbidding "any act that demeans, degrades or disgraces any person." A group member is suing the university for censoring the shirt.
5. A censored student at Citrus College is suing to challenge three speech-restricting practices that violate the First Amendment. The California college has a "free speech area" comprising just over 1% of the campus, it has a two-week process for approval of expressive activity by student organizations and it has a harassment policy so broad that a student was investigated for giving a Valentine's Day gift to another student.
6. Last but not least, Chicago State University is doing whatever it can to shut down a blog called the "CSU Faculty Voice," which concerns itself with incompetence and corruption in the university administration. The university's charges against the faculty have ranged from trademark infringement to cyber-bullying, but now CSU faces a lawsuit from FIRE.
This is a list you don't want to be on. If you are a college official responsible for administering a speech code, here are four reasons to eliminate that code immediately.
1. Respecting free speech costs nothing. Colleges are always under pressure to do more than they have the resources to accomplish. But they can always afford to protect freedom of speech. Just stop censoring.
2. Respect for free speech is popular across the political spectrum. Liberals worry about political and religious censorship by conservatives; conservatives worry that liberal faculty censor conservative faculty and students. If you frame the issue in principled terms, everyone will support a campaign for intellectual freedom in higher education.
3. Respect for free speech avoids First Amendment lawsuits. And who needs one of those?
4. Free speech is central to the deliberation that enables genuine democracy and to the academic freedom that enables genuine teaching, learning, and inquiry. Respecting intellectual freedom is the right thing to do in a democracy and the right thing to do in an academic environment. It's the right thing, period. So just do it.
Popular in the Community