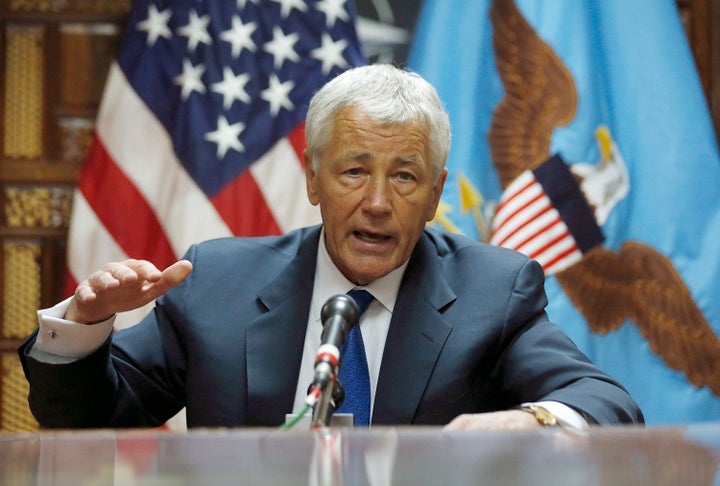 WASHINGTON -- As service members grapple with how they will pay for continuing their education in light of the suspension of the military's tuition assistance program, a handful of colleges and universities are jumping in to help them out and save them from sequestration's cuts.
The Air Force, Army, Coast Guard and Marines have all suspended their Tuition Assistance (TA) programs, which provide service members with up to $4,500 a year in financial aid. The Navy is still reviewing its options, according to the Defense Department. G.I. Bill benefits will still be available; those are intended for veterans, although active-duty members can still use them.
The military has long touted educational aid in its recruiting, and many service members are frustrated that it has been taken from them because Congress and the White House failed to come up with a deal to avert sequestration's across-the-board budget cuts.
But several colleges and universities are stepping in to offer assistance to these affected military members, while others are doing outreach to help students find alternative means of funding.
"We are dismayed by the recent decision by the Army, Air Force, Marines and Coast Guard to cut tuition assistance benefits to active duty U.S. Armed Servicemembers," Dr. Paul LeBlanc, president of Southern New Hampshire University, said in a statement. "Brought on by congressional budget shortfalls and sequestration, these cuts hurt those who continue to sacrifice so much to support and defend our country."
Columbia College of Missouri also announced that it will defer tuition charges for the term beginning March 25 while military students look for other funding, according to WIFR in Illinois. In addition, the college will offer "a no-liability withdrawal policy or an extended six-month payment plan" for those unable to get new assistance.
Similarly, Drury University in Sprinfield, Mo. will also be deferring tuition and is encouraging military students to meet with their counselors to find other means of financial aid.
Methodist University in North Carolina, near Fort Bragg, is offering free tuition to active-duty personnel for up to four courses until July 15. According to the Fayetteville Observer, Methodist expected up to 100 students would be unable to register because of the TA program's suspension.
Michael Dakduk, executive director of Student Veterans of America, is working to speak out about the TA suspension on behalf of service members, who are constrained in what they can say.
"You're not going to have many service members who are going to speak out," said Dakduk. "And they can't speak out because of fear of retribution. If you're in uniform, it's too difficult because you have your chain of command, your career could be affected and that's the major issue."
"I want to praise the universities and institutions of higher learning that have stepped up to offer tuition deferment or special initiatives or programs to support their service members who have been affected by the Tuition Assistance cuts," he added. "I think that's important, and I think models like that need to be replicated across the nation at other colleges and universities that enroll military service members."
Inside Higher Ed recently reported that the American Public University System -- which operates the American Military University and the American Public University and is the country's top provider of academic programs to the military -- is also working to inform its students of alternative financial aid.
Several lawmakers are stepping in and trying to help out. Rep. Mike Fitzpatrick (R-Pa.) introduced a bill on Monday to restore funding to TA programs by cutting foreign aid to Egypt, while Senate Armed Services Committee Ranking Member James Inhofe (R-Okla.) and Sen. Kay Hagan (D-N.C.) introduced an amendment on Wednesday that would stop the suspension.
"Tuition Assistance is a cost effective way to educate service men and women, improve their combat effectiveness, and better prepare them for leadership positions within the military and re-entry into the civilian workforce," Inhofe said in a statement. "I hope my colleagues in the Senate can understand this travesty, and work with me to fulfill our promises to our brave men and women in uniform."
On Wednesday, Pentagon spokesman George Little blamed the decision to suspend TA on Congress' failure to prevent sequestration from going into effect.
"Let me be clear: We are here because of sequestration on tuition assistance," he said. "If sequestration were averted, we may be facing a different set of choices on these and other programs. These are the unfortunate outcomes."
Correction: This article originally stated that the Touro College system was offering benefits for military members affected by the TA suspension. It has been corrected to specify that it's only Touro University Worldwide, which is an online university.
Calling all HuffPost superfans!
Sign up for membership to become a founding member and help shape HuffPost's next chapter
BEFORE YOU GO
PHOTO GALLERY
What Sequestration Would Cut